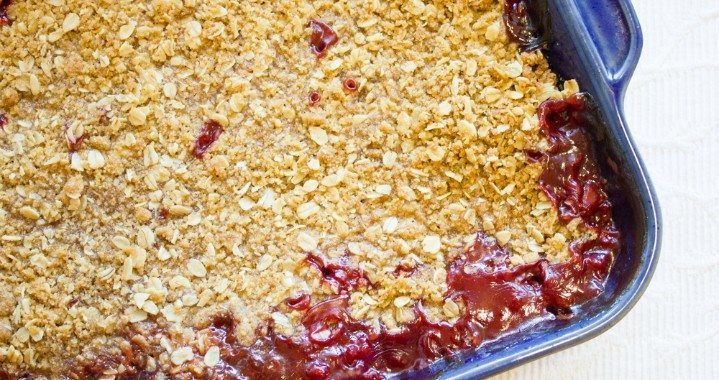 Smoked
Strawberry And Rhubarb

Crumble Recipe



This is a classic crumble made with fresh strawberries and rhubarb. But smoking the fruit will give it a completely different taste. Cool before serving.
Ingredients
2 ½ Cups strawberries, cleaned, hulled and sliced
2 ½ Cups rhubarb, sliced
1 Cup white sugar
1 Cup butter, softened
1 ¼ Cups flour
1 ½ Cups rolled oats
Bradley Flavor Bisquettes – Apple or Cherry
Preparation
Place the strawberries and rhubarb in a disposable foil lasagna pan. Place the pan on a smoker rack.
Set the smoker to 200°F using wood bisquettes of choice (apple or cherry work well with this recipe).
Smoke the strawberries and rhubarb for 45 minutes. Remove from smoker.
Dump the strawberries and rhubarb into a 13 x 9 baking dish. Sprinkle white sugar and use a spoon to stir the sugar evenly throughout the strawberry and rhubarb. Make sure that the fruit is an even layer on the bottom of the baking dish.
Preheat the oven to 350°F.
In a large bowl, mix together the butter, sugar, flour and rolled oats until crumbly. Spread the crumb mixture evenly on top of the fruit.
Bake the crumble for 45 minutes. The fruit mixture should be bubbly along the sides.
Cool before serving.