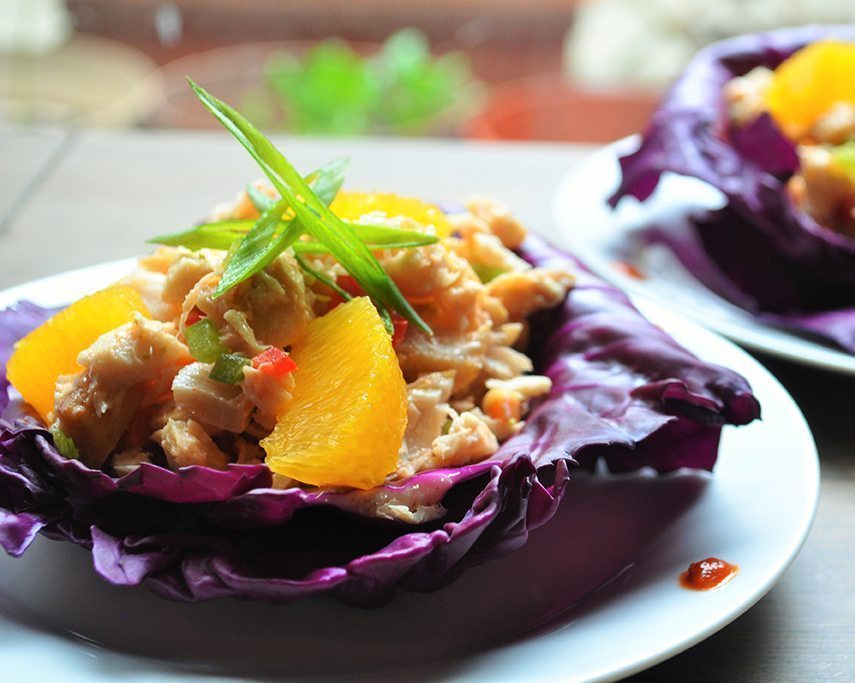 Asian Smoked
Tuna Salad

Recipe



Although tuna might not be the first type of fish you think of smoking, it can be a delicious way to prepare this tasty fish.
Ingredients
1 Albacore tuna loin
3 Green onions - chopped
1 Bell pepper - chopped (I used red, orange & green peppers for color!)
1 Orange - segmented
3 Tbsp mayonnaise
1 Tbsp soy sauce
2 Tsp Sriracha sauce
1 Tsp sesame seed oil
½ Tsp powdered ginger
Juice & zest of 1 lime
For marinade:
¼ Cup brown sugar
2 Tbsp kosher salt
2 Tbsp soy sauce
2 Cups water
Bradley Flavor Bisquettes – Alder
Preparation
Combine together ingredients for marinade until dissolved.
Cut tuna loin into 3 inch wide pieces and marinate for 30 minutes.
Preheat smoker to 140°F.
Smoked tuna for 1 hour with Alder Bisquettes.
Remove from smoker and flake tuna into pieces.
Combine together tuna, green onion, bell pepper, mayonnaise and seasonings.
Combine with orange segments last.
By Lena Clayton