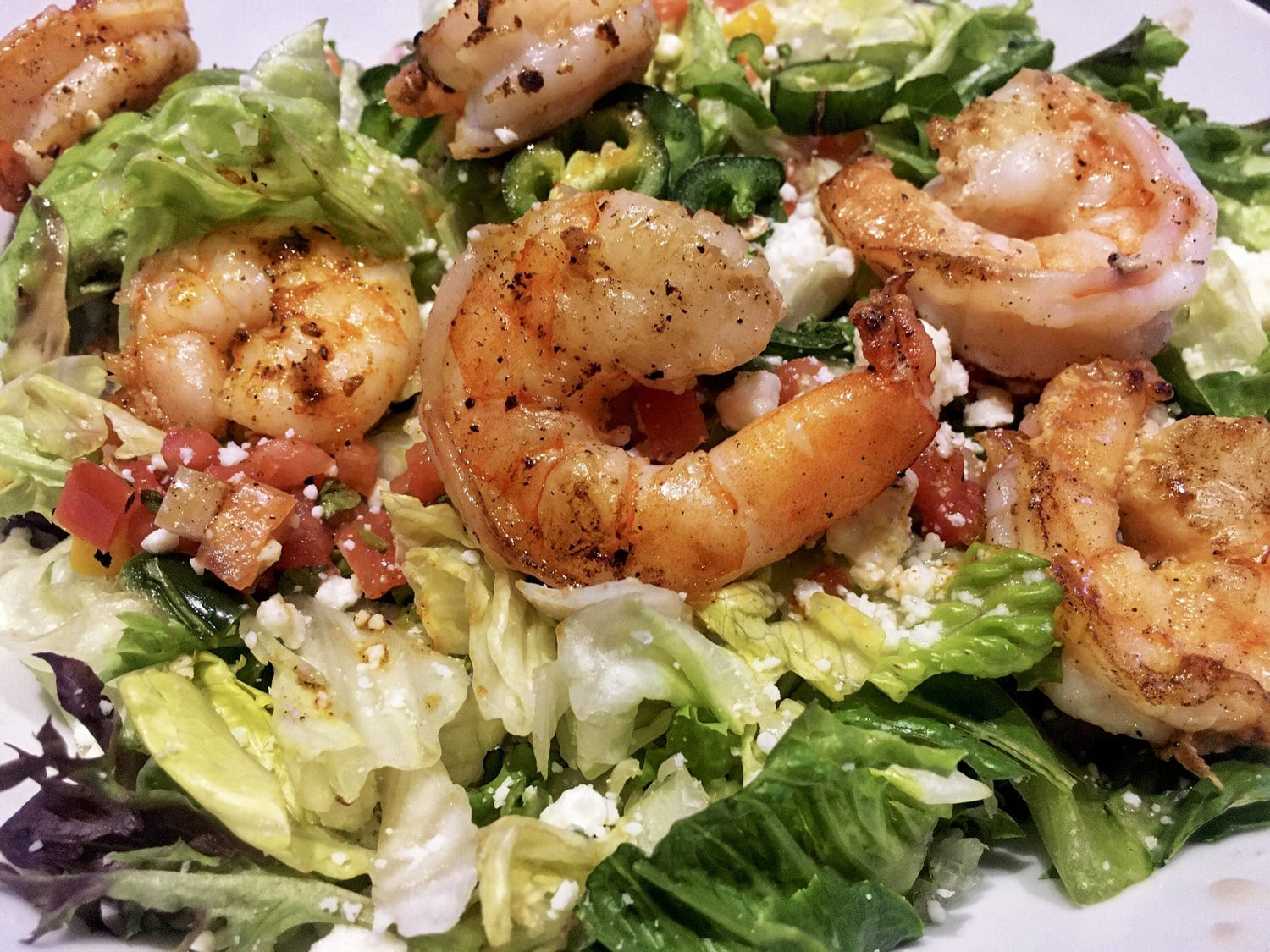 Grilled
Lemon Pepper Shrimp

Salad with Strawberries and Feta



A perfect classic! Learn how to make grilled lemon pepper shrimp salad with strawberries and feta.
Ingredients
½ lb of Peeled and deveined Shrimp
2-4 wood skewers soaked in water for 30mins
5 Medium Sized Strawberries sliced into small wedges
1 Bag of Baby Spinach with Spring Mix
¼ cup Feta or Blue Cheese Crumbles
¼ cup slivered Almonds
1Tbsp Lemon Pepper Seasoning
Store-Bought Raspberry Vinaigrette
Preparation
Season shrimp with lemon pepper seasoning and place on skewers then set aside.
Heat grill to medium high heat and grill till shrimp begins to tighten and flesh is no longer translucent. Remove from heat and set aside.
Assemble salad with greens first then add strawberries, cheese, and almond slivers, finish with shrimp and drizzled vinaigrette.
Recipe by: Jacob Parmentier.