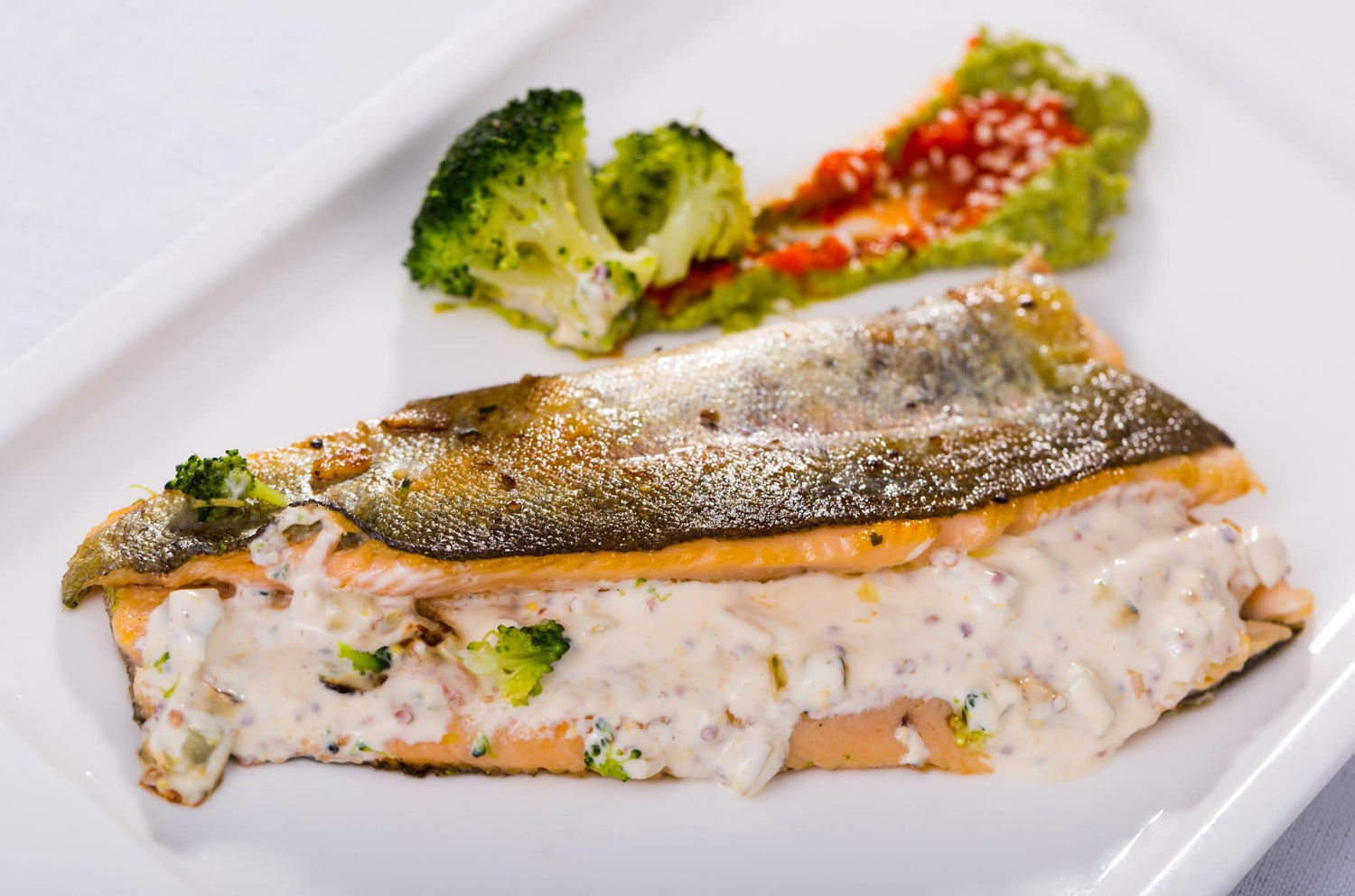 Grilled
Steelhead Trout

with Creamy Dijon Dill Garlic Sauce



Learn how to make cedar planked grilled steelhead trout with creamy dijon dill garlic sauce.
Ingredients
1 Lb steelhead (or salmon)
1 Cedar plank
2 Pinches of kosher salt
2 Pinches of black pepper
2 Pinches of fresh dill
1 All-purpose seasoning
Dill Sauce:
1 Tbsp unsalted butter
1 Cup chicken broth
3 Cloves of garlic minced
¾ cup heavy cream
1 Tbsp fresh chopped dill
1 ½ Tbsp Dijon mustard
Preparation
Start by soaking your cedar plank in water for at least 1 hour. Next prepare your fire and char one side of your cedar plank.
While charring season your trout with salt, pepper, and shake of Dom's dust.
Next flip your plank and place filets skin side down on your planks and cook till desired doneness or fish flesh is flaky.
For the sauce get a Dutch oven or sauté pan heated over medium heat and drop in the butter. Once butter melts add garlic and sauté till light brown. Next, add chicken broth and deglaze and reduce by half. Then add heavy cream, dill, and mustard and stir till smooth and warmed.
Plate by pouring sauce on the bottom of the plate and laying fish over the top of the sauce.
Recipe by: Jacob Parmentier.