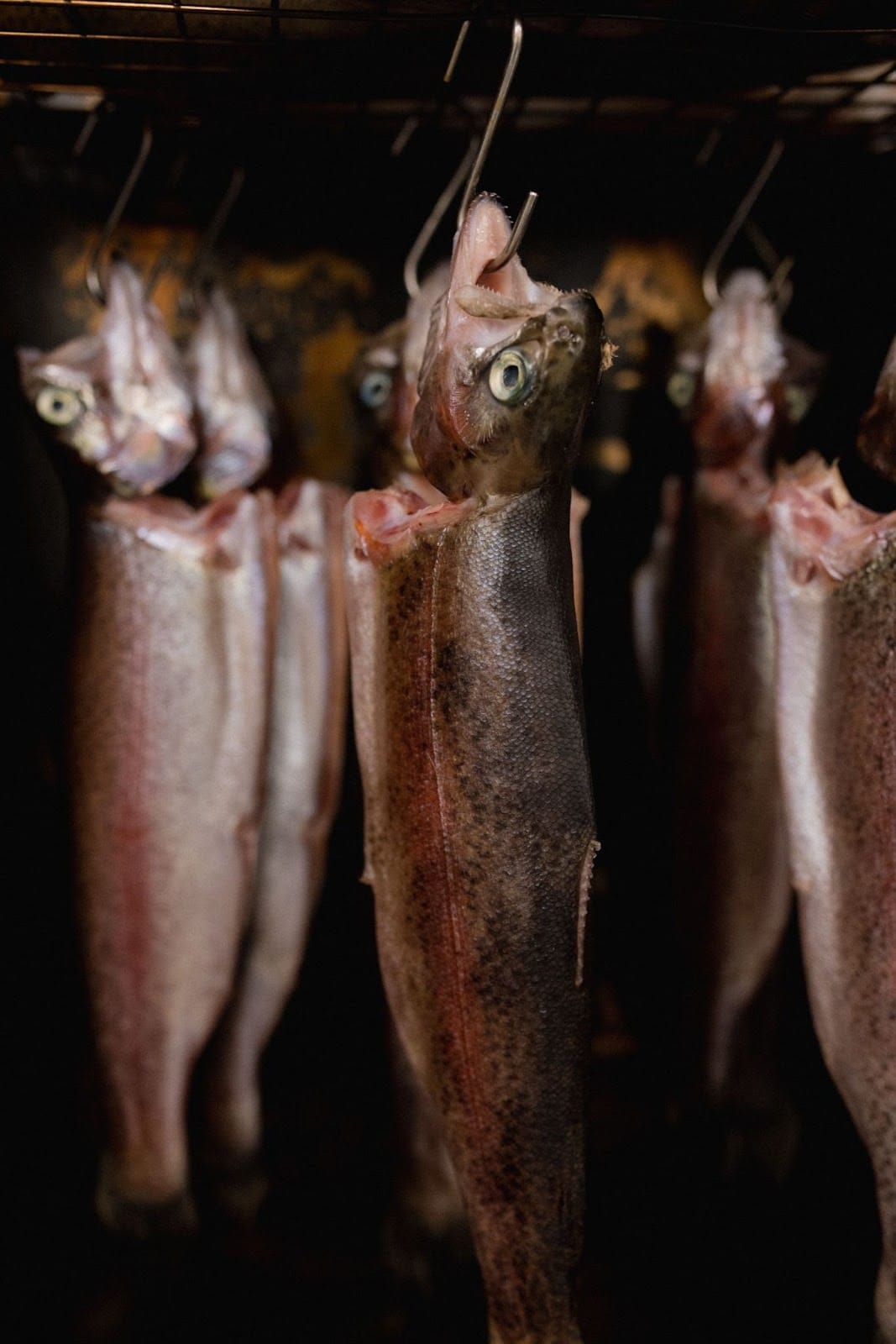 How to Make Smoked
Rainbow Trout


This delicious smoked trout recipe involves brining the trout overnight in a mixture of kosher salt and brown sugar, before smoking slowly and serving either warm or chilled. With just a few simple steps, you'll have a perfectly smoked trout that's full of flavor and sure to impress!
Ingredients
4 Whole trout, gutted and gilled
½ Cup kosher salt
½ Cup brown sugar
Preparation
Mix the salt and sugar with a gallon of water and continue stirring to dissolve the salt and sugar. Place your trout in this brine and put in the fridge, covered, for at least 2 hours and up to overnight.
Remove the trout from the brine (discard the brine), and proceed to pat dry with paper towels and set on a rack over a baking sheet in the fridge for at least a few hours, and up to overnight. You also have the option to set the fish to dry in a cool place for a few hours.
Put the fish in the smoker, hanging or on the grates, and get a nice cool smoke going. Slowly let the temperature in your smoker to 200ºF (93ºC) and hold it between 175ºF (79ºC) and 200ºF (93ºC) for at least an hour, and up to 4 hours. Do not let the temperature get above 225ºF (107ºC). If it does, set a tray of ice in the smoker.
When your trout is smoked, you can eat them warm or chilled.
Recipe by: Chef Michael Demagistris