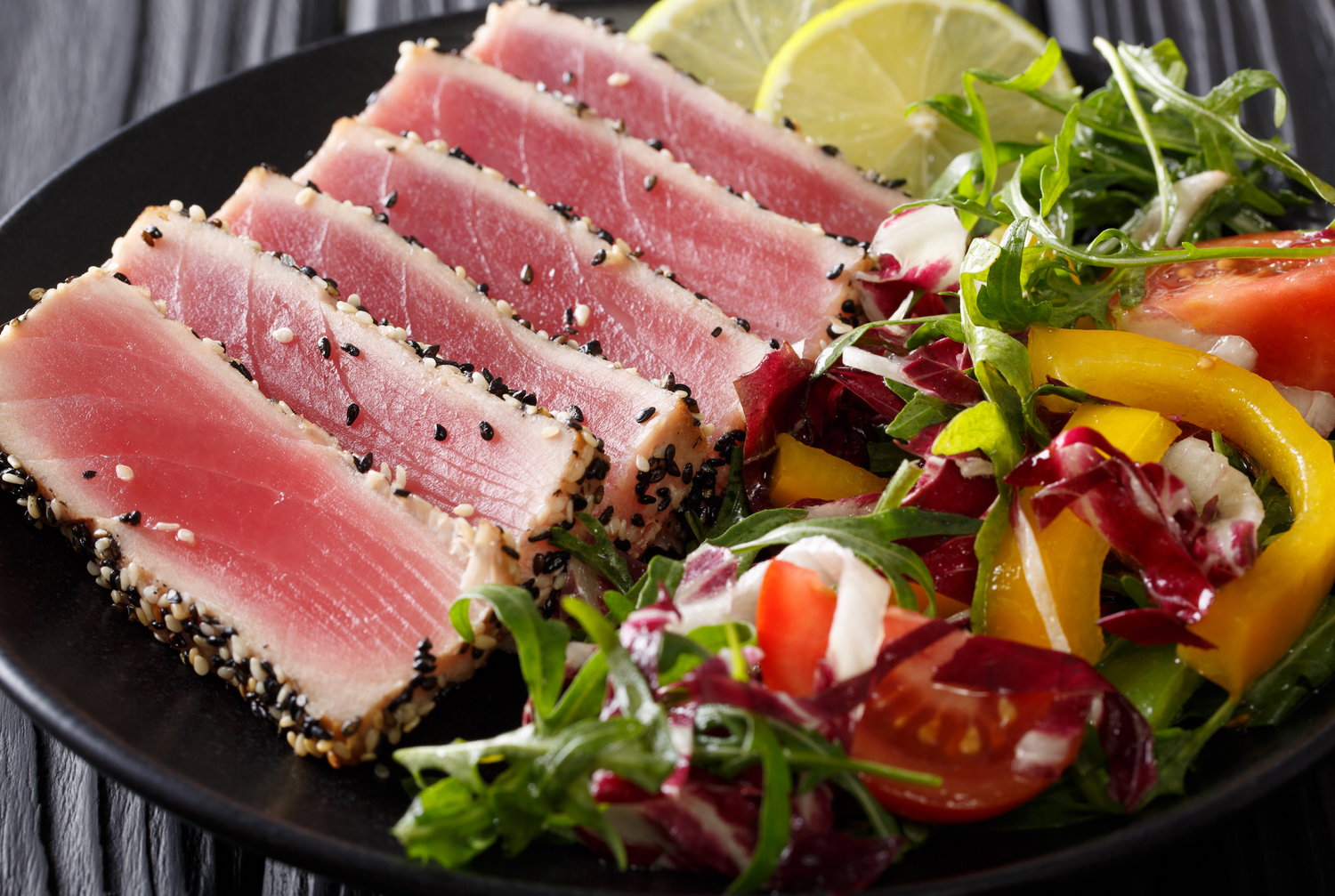 Maple Smoked
Tuna

Recipe



This smoked tuna fillet recipe is the perfect way to impress your dinner guests. Marinated overnight with a flavorful mix of herbs and spices, then slow-cooked in a Bradley smoker using maple bisquettes, it's a delicious addition to any meal. Serve with vegetable stir fry and rice pilaf for a complete and satisfying meal.
Ingredients
4 Pieces tuna fillet – 2 kg (4 lb)
Cooking oil
Marinade:
15 Ml (1 tbsp) dried dill weed
15 Ml (1 tbsp) mustard seed
45 Ml (3 tbsp) salt
5 Ml (1 tsp) ground black pepper
125 Ml (½ c) brown sugar
2 Bay leaves
1000 Ml (4 c) water
Preparation
The night before you are planning on serving the fish, mix together marinade ingredients, in a medium size bowl, making certain salt and sugar are completely dissolved.
Put marinade in a large heavy plastic bag, add fish, seal and refrigerate overnight.
Remove fish from bag and pat dry.
Smoking Method:
Preheat the Bradley Smoker to between 105°C and 120°C (220°F and 250°F).
Place fish on oiled racks and using Maple flavor bisquettes smoke/cook for 1 ½ to 2 hours.
To Serve:
Smoked tuna fillets are delicious served with vegetable stir fry and rice pilaf.