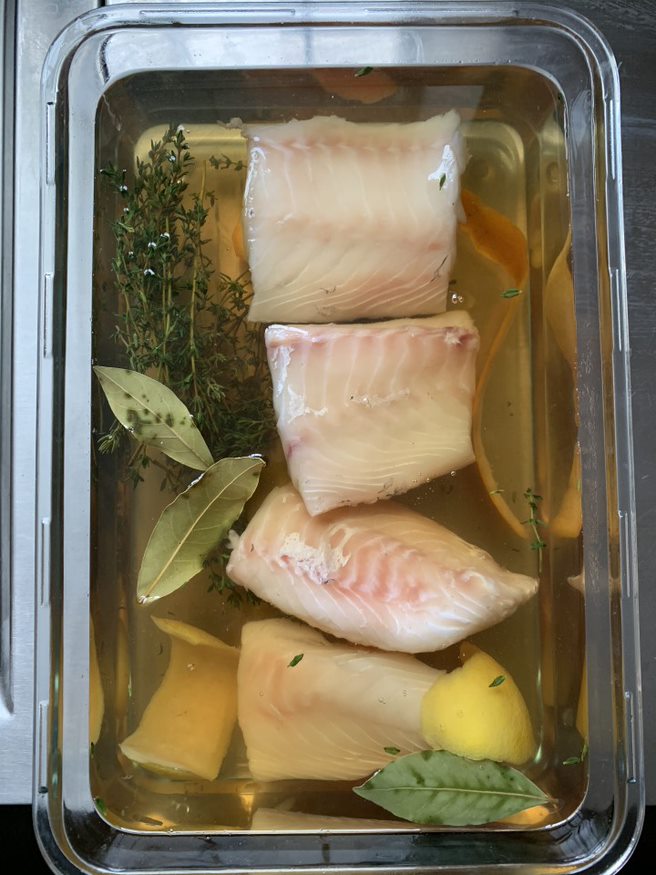 P10 Hot
Smoked Haddock
Dan Shahin

This warm and comforting smoked haddock can be enjoyed for brunch, lunch or supper.
Ingredients
2 Fillets Haddock
Brine:
1L Water
50g Salt
50g Brown Sugar
+ any aromatics of your choosing. We used:
2 Bay Leaves
Orange Zest
Lemon Zest
1 sprig Thyme
This brine recipe has been made for 2 fillets of fish but can easily be scaled up for more.
Preparation
Method:
Place all brine ingredients into a large pan and warm through until the salt and sugar has dissolved, then leave to cool. When cool, brine the haddock for 30-60 minutes then rinse off and pat dry with a kitchen towel. Leave to air dry out, uncovered in the fridge on a wire rack for at least 2 hours.
Once your Haddock has dried out and is ready to smoke, set your P10 smoker to smoke with no heat. We like to use alder with white fish, but you could swap in our Maple or any wood of your choice for similarly delicious results.
Put the Haddock in the P10 smoker and let smoke for 30 minutes.
After 30 minutes of smoke set the P10 smoker temperature to 75C.
Let the Haddock hot smoke for approximately 1.5-2 hours to reach the desired internal temperature of 62C and serve hot or chill and eat cold.
Simply enjoy straight away or use the hot smoked Haddock to made a delicious pâté by adding the flakes to a mixture of cream cheese, horseradish, chives, and lemon juice.
Alder
wood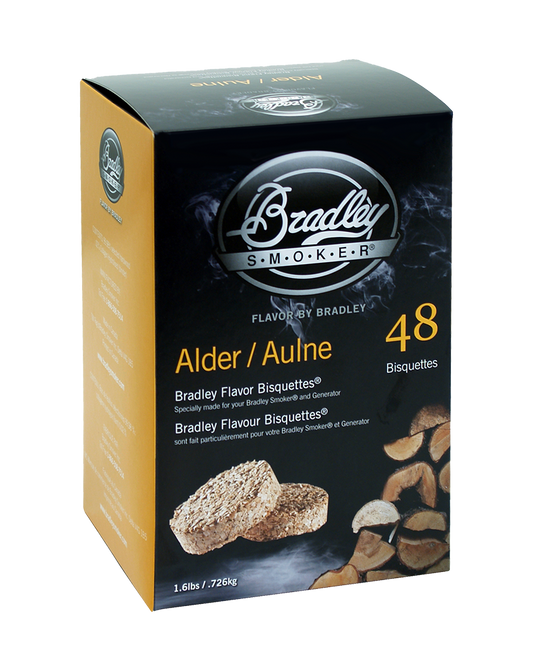 Alder is commonly used for smoked salmon because of its milder flavour. However, thanks to its light, sweet, and musky flavour, it's a smooth smoke flavour perfect for almost any dish.
Shop Now