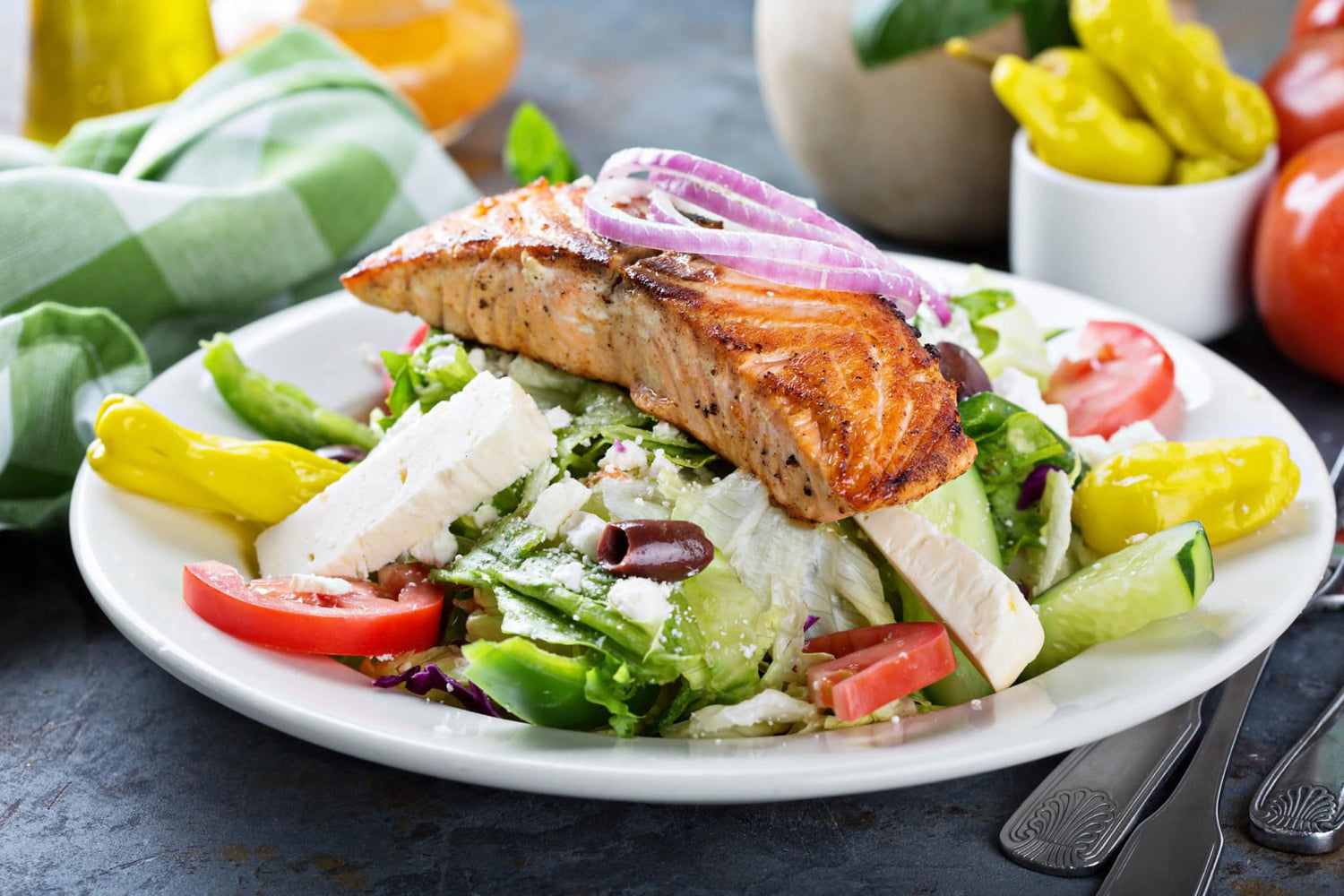 Smoked
Roast Salmon

Dinner Recipe



It's time for a mouthwatering smoked roast salmon dinner. These tender salmon fillets are expertly cooked, resulting in a flavourful dish with a perfect balance of smokiness and flaky texture.
Ingredients
1 Kg (2 lb) spring salmon fillets or salmon steaks

6 Cloves crushed garlic

125 Ml (4 oz) finely shaved fresh ginger root

175 Ml (6 oz) melted butter

Seasoning (or lemon) pepper
Salt
In a small glass bowl, mix the butter, garlic and ginger together. Place the salmon (fillets skin side down) on greased Bradley Smoker racks. Brush the melted butter and ingredients evenly on the top of the salmon. Sprinkle salmon with salt and pepper to taste.
Smoking Method:
Place racks of salmon in the Bradley Smoker with the damper slightly open. Using Special Blend flavor bisquettes in the smoke generator, and with the heat on medium to high 90°C to 105°C (200°F to 220°F), this dinner should be ready in about 1 to 1 ½ hours.
To Serve:
Serve with a salad and homemade mango salsa. Mix together 2 peeled and chopped mangos, 1 seeded and finely chopped sweet red jalapeño pepper, 2 thinly sliced green onions, juice and finely shredded peel of 2 limes, a little olive oil and salt and pepper to taste. This is a wonderful west coast summertime dinner.