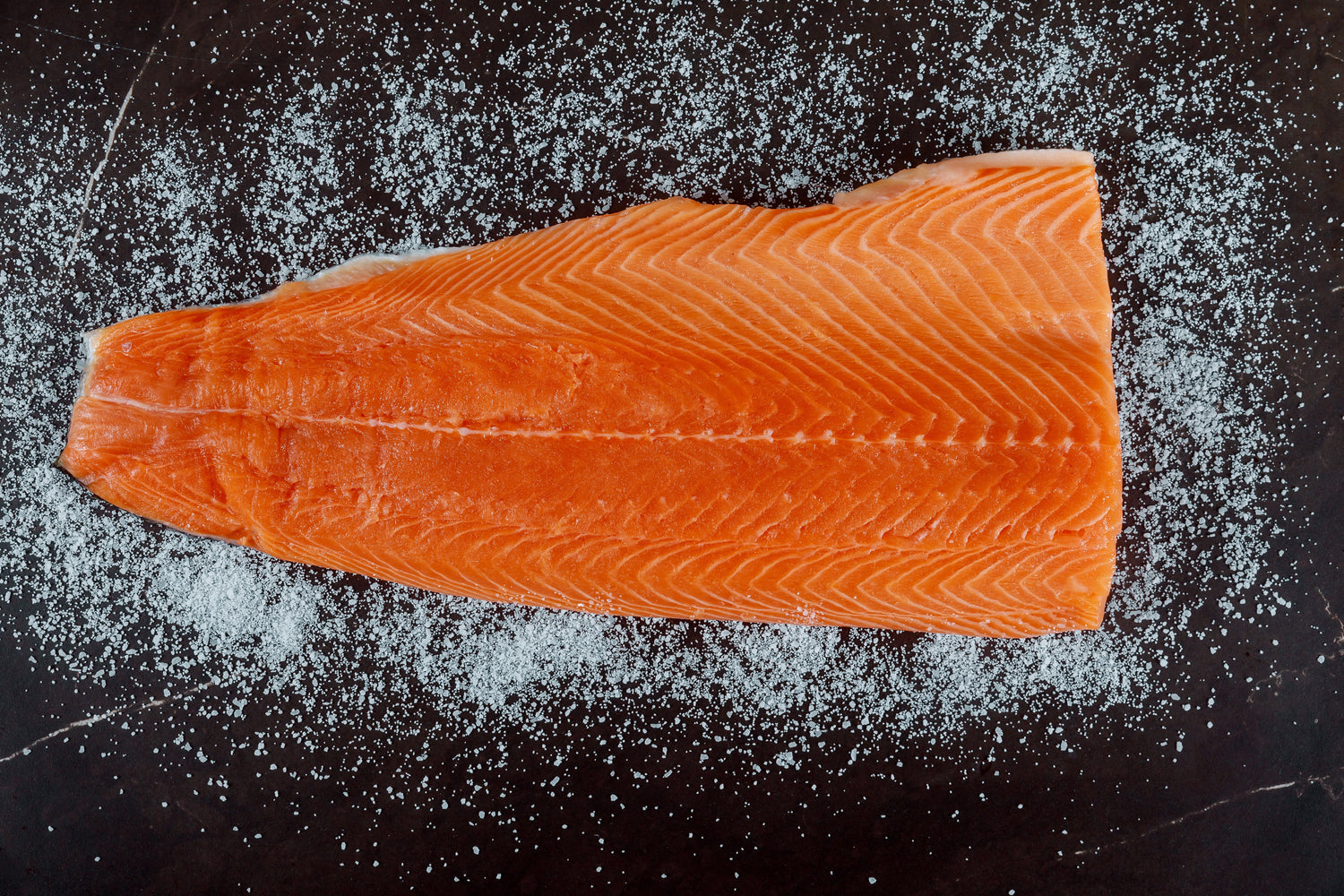 Smoked
Honeyed Salmon Jerky

Recipe



You can make this Smoked Honey Salmon Jerky in a dehydrator. If you plan on putting smoke to it, remember your cure #1. For one pound, you will need just a tad under ¼ tsp. If you do more than one pound, make adjustments to the recipe. You can Reveo this under vac seal only. Do Not tumble it or you will have salmon paste. Just add ½ tsp cure #1 mixed with ¼ cup water to the marinade for a few hours. Cold smoke with Alder bisquettes. This was the longest jerky I did in years. Took forever to get done, but the result was worth it. The taste is good, not fishy at all.
Ingredients
Cure #1:
1 Cup kosher salt
1 Cup brown sugar
½ Cup maple syrup or birch syrup
Jerky:
¼ Cup honey
¼ Cup Dark Rum
5 Crushed allspice berries or 1 tsp ground
1 Tbsp lemon juice
5 Crushed peppercorns (any color)
5 Whole cloves
1 Bay leaf
1 Tsp salt
1 Pound of salmon strips
¼ Tsp liquid smoke (opt for dehydrator)
Preparation
Cure:
Mix the salt and sugar together. Sprinkle a thin layer of this over the bottom of a lidded container. Arrange the strips of salmon in the container in one layer. Cover with the remaining cure. If you need to do this in more than one layer, heavily dust the first layer with the cure before adding more fish.
Cover the container and let this cure in the fridge for 12 hours. If you can, turn the container upside down once during this time, or mix the salmon pieces around, so you get a more even cure.
Remove your salmon from the cure and quickly dunk it in a large bowl of ice water to rinse off excess cure. Pat the fish dry with paper towels and set on a rack over a baking sheet in the fridge overnight if possible, or in front of a fan or in a cool, shaded, breezy place for at least 1 hour. You want the surface of the salmon to get sticky-tacky, which will help smoke adhere to it.
Jerky:
Mix all the above ingredients together (except salmon) and let sit and come together for 30 mins. Put salmon in a container and cover with the marinade for a min of 1 hour. The longer the marinade time the better.
Fire up your smoker. I shoot for an internal temperature of about 200ºF (93.3ºC). Use hickory bisquettes and smoke your salmon for at least 3 hours, and as long as it takes to get dried, but still chewy. It normally takes me 5 hours.
Remove from smoker and brush with remaining maple syrup and cool. You can remove this under the vac seal only. Don't tumble it or you will have a salmon paste.
Once you have salmon jerky, put it back on the cooling rack to return to room temperature. It will keep at cool room temperature, i.e., 60ºF (15.6ºC) or below, for a long while, but I keep my jerky in small, vacuum-sealed packets in the fridge until I need it. It should last like this for months.