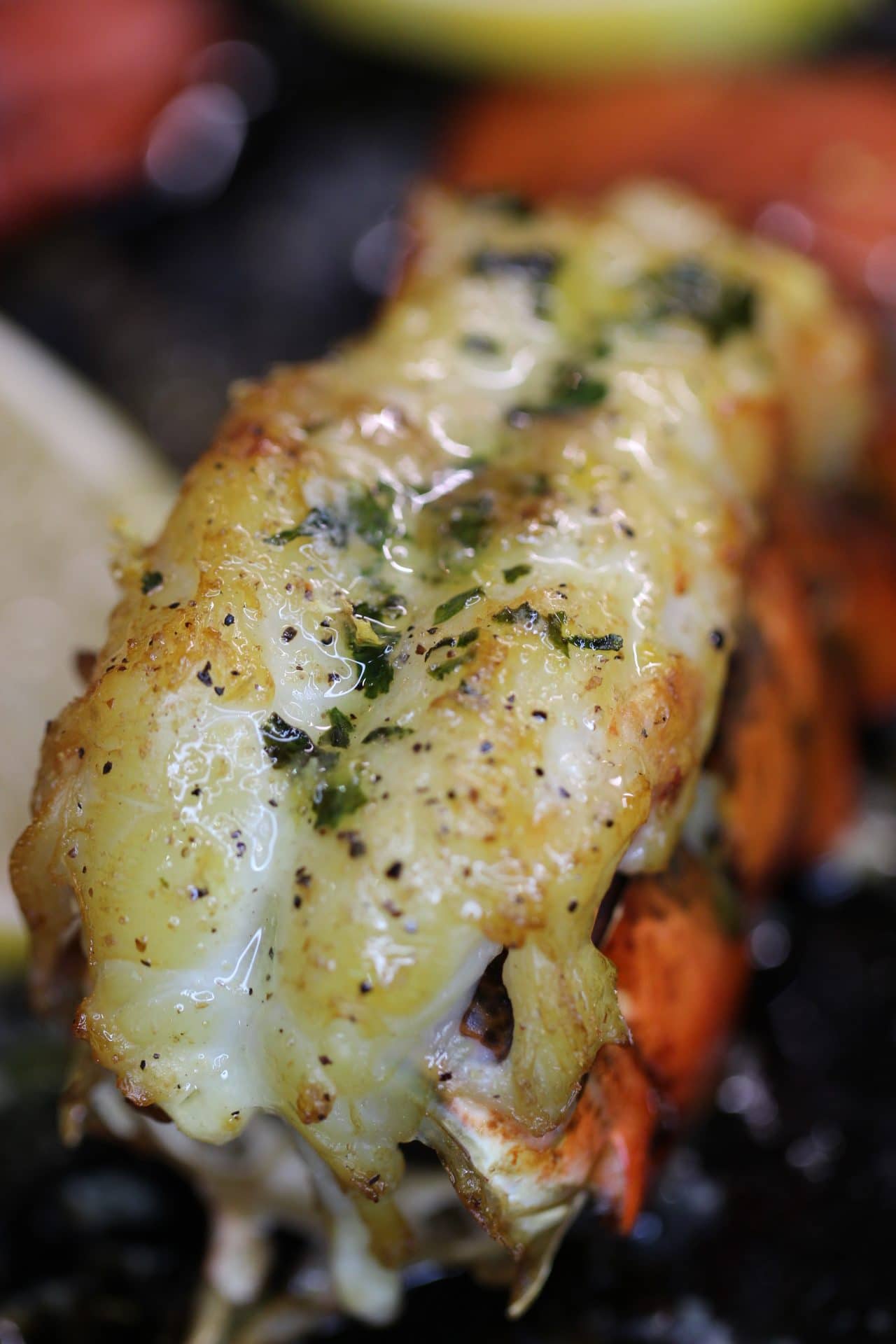 Smoked
Lobster Tails

Recipe



I was craving this Smoked Lobster Tails recipe for a while and then low and behold if it didn't blow me away even more than I remembered when I tasted it again the other day.
Ingredients
2 Lobster tails
2 Tsp lemon pepper seasoning
4 Tbsp butter
1 Tsp fresh parsley
1 Lemon
Equipment Used:
P10 Bradley Smoker
Bradley Smoker non-stick mats
Bradley Smoker 5-piece tool kit
Bradley Smoker Settings:
Wood: Cherry
Temperature: 252ºF
Smoke Timer: 60 minutes
Timer: 45-60 minutes
Preparation
Set your smoker to the listed settings to allow your smoker to heat up.
Using sharp kitchen scissors cut the backside of the shell without cutting the meat.
Remove the meat from the shell and make sure to separate the meat from the membrane (this usually does this automatically when pulling apart from the shell).
Place the meat on top of the shell and season with the lemon pepper seasoning. Using a lemon zester, zest about 1 tsp on top of the meat. Slice the remaining amount of lemon (will use later).
Place the lobster onto the Bradley Smoker nonstick mat, then onto the metal rack and place into the smoker for 30 minutes.
Remove the lobster tails from the smoker and place into a cast iron skillet. Top each tail with two tbsp. of butter, a sprinkle of parsley, one lemon slice and squeeze one slice of lemon on top of the meat.
Place back into the smoker and cook until the thickest part of the lobster meat reaches 140ºF internal temperature.
Enjoy!
Recipe by Moody Foodie Tulsa