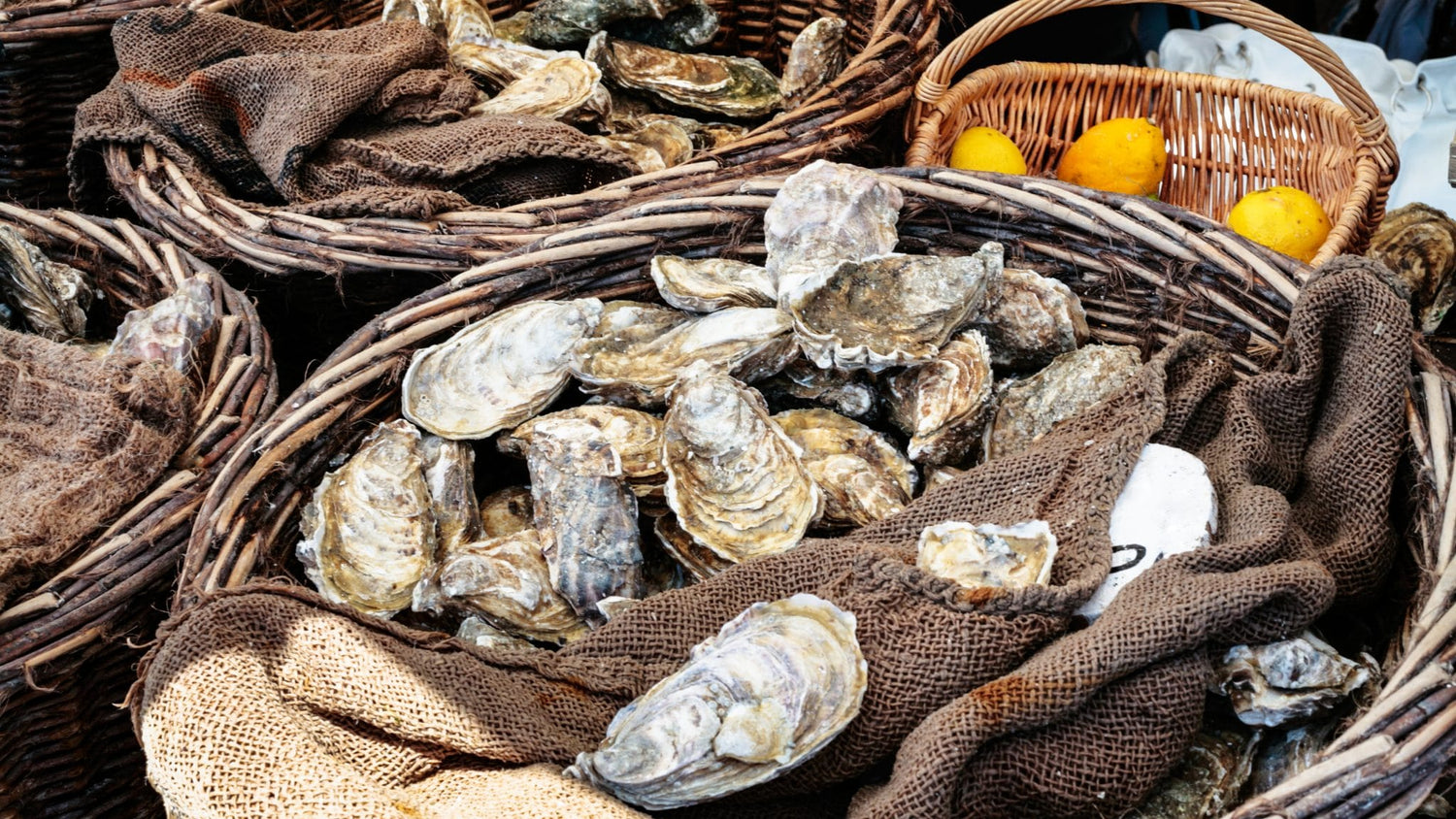 Smoked
Oyster Roll

Recipe



Indulge in the irresistible flavours of this creamy and savoury Smoked Oyster Cheese Log. A delectable blend of cream cheese, garlic, green onion, and Worcestershire sauce, topped with smoky oysters and a sprinkle of fresh parsley. Serve it with crackers or bread rounds for a delightful appetizer that will impress your guests. This recipe will make one medium roll.
Ingredients
1 Clove garlic
2 Green onion
1 - 250 G packaged cream cheese, room temperature
25 Ml (1½ tbsp) mayonnaise
5 Ml (1 tsp) Worcestershire sauce
Dash Tabasco (optional)
10 Medium size oysters - smoked or cooked
45 Ml (3 tbsp) finely chopped parsley
Preparation
Combine chopped garlic and onion in a bowl.
Add the cream cheese, mayonnaise, Worcestershire sauce and Tabasco.
Spread mixture onto a piece of aluminum foil forming a square of about 20 x 20 cm (8 x 8 in).
Spread smoked oysters over the cream cheese mixture.
Cover with plastic wrap.
Refrigerate for approximately 2 to 3 hours, or until firm.
Ready to serve:
Using the foil as a guide, roll up like a jelly roll.
Push the mixture from the foil with a long metal spatula or knife.
Shape into a log Sprinkle parsley over the log.
Serve with crackers or bread rounds.
Note: If covered and refrigerated, this recipe will keep up for 3 days.