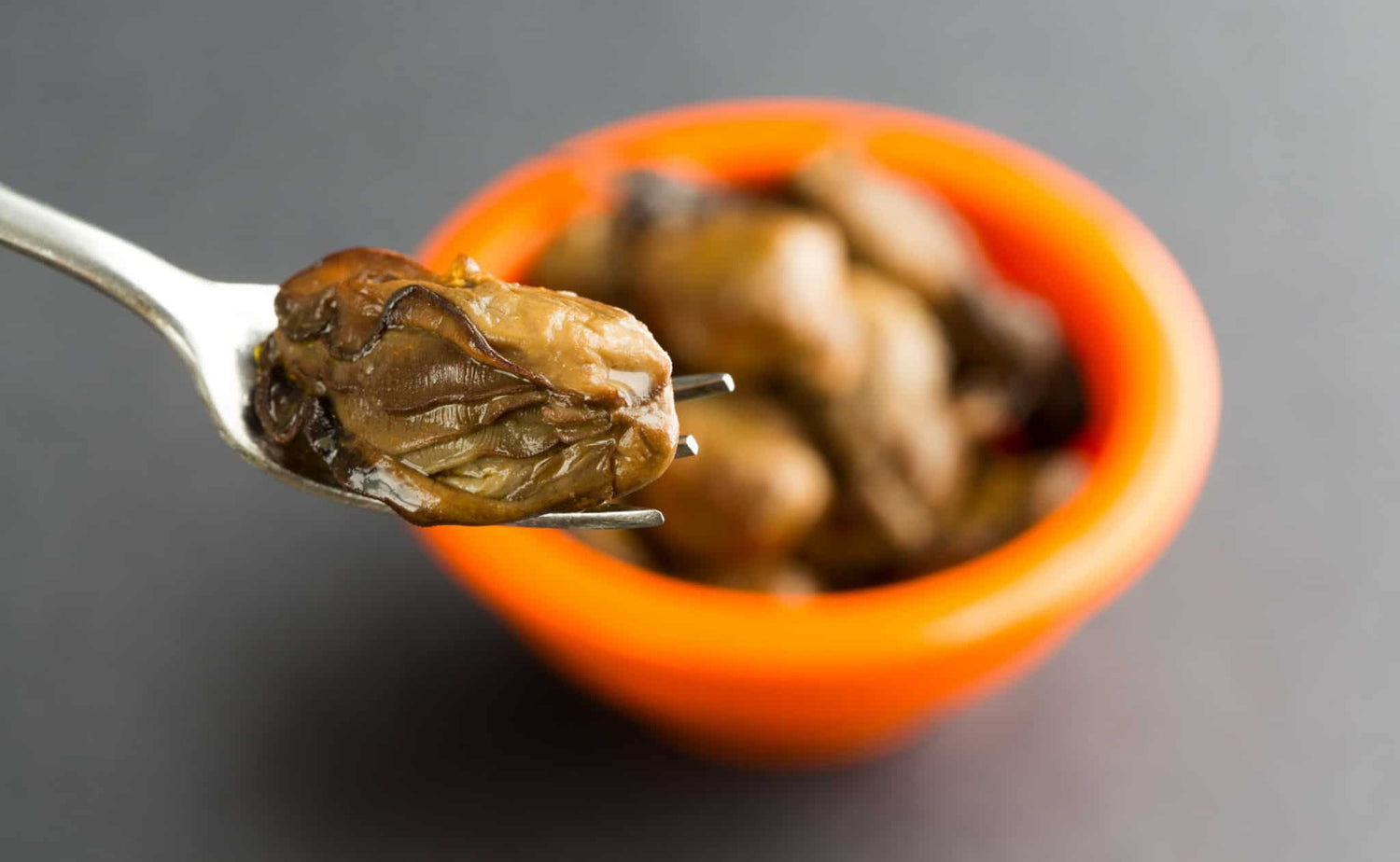 Smoked
Oysters

Recipe For Valentine's Day



Hey smokers! If you are on the lookout for a recipe filled with passion and symbolic meaning for Valentine's Day, read on!

People have long regarded Oysters as a romantic delicacy. They have a savory taste and velvety texture. You can enjoy Oysters all kinds of different ways – with chopped veggies, with lime juice and herbs, or just plain raw. But at Bradley Smoker, we know that one of the very best way to prepare oysters is through smoking. What better day to fire up the smoker than on Valentine's Day?

Impress that special someone by taking the time out of your day to prepare this delicious platter of cedar smoked half-shell oysters. They'll love you for it.
Ingredients
¾ Cup non-iodized salt
1 ½ Cups brown sugar
½ Cup soy sauce
3 Bay leaves
1 Cup brandy
1 Tbsp garlic powder
1 Tbsp onion powder
2 Turns of pepper grinder
2 Dashes of hot sauce
1.5 Gallons water
Stir well. When salt and sugars are dissolved, stir in raw oysters and refrigerate for 30-40 hours.
Preparation
Oyster Preparation:
Whether you are buying or gathering oysters, make sure they are about medium-sized and fresh. The ideal size is anywhere between 5″-7″ unshucked.
Now comes the fun part. Shuck your oysters. If you want to save a few to eat raw, be careful not to get any small fragments of oyster shells into where the meat is. Those bits of shell aren't very palatable, nor much help when trying to impress your sweetheart!
Smoking The Oysters:
Using cold water, rinse off each raw oyster and place it on an oiled grid rack, vegetable rack or smoker rack. Whatever you decide, be sure to use something that allows the smoke to get to the under-side of the oyster.
Set your smoker to 225°F and smoke between 1.5 to 2 hours depending on taste, using your choice of wood (cedar, alder or hickory).
Finish off with some extra virgin olive oil and any other herbs or flavors you desire. Why not take a moment and experiment with some different complex flavors? You may find something you really like. If you do (or don't for that matter) let us know about it in the comments below. Good luck!
Here's wishing you a happy Valentine's Day! Bradley Smoker is a company specializing in food smokers, grills, and food smoking recipes. The above images and recipe are not our own.