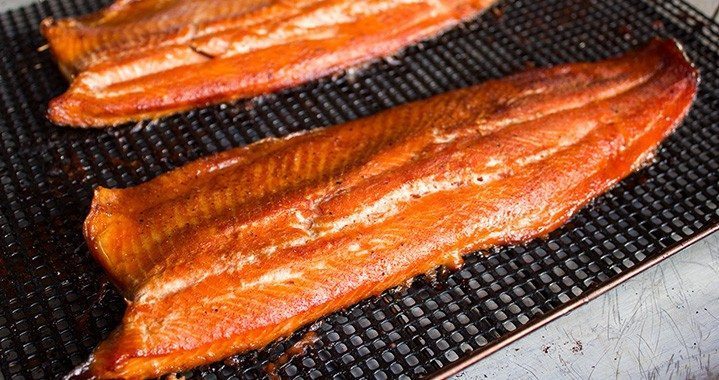 Smoked
Rainbow Trout

With Brown Sugar Rub Recipe



This Smoked Rainbow Trout with Brown Sugar Rub recipe is very easy. The delicate rub helps bring out the natural flavors of the fish.
Ingredients
2 Rainbow trout fillets, boned
⅓ Cup brown sugar
1 Tsp salt
1 Tsp garlic powder
1 Tsp onion powder
½ Tsp ground black pepper
½ Tsp ground cayenne pepper
Preparation
Place the rainbow trout, side by side on smoker racks, making sure they are not touching each other.
Make the rub by mixing together the brown sugar with all the spices. Rub the brown sugar mixture on both trout fillets.
Start up the smoker, using wood bisquettes of choice (alder or pacific blend work very well!). Bring the smoker up to a temperature of 250ºF.
Place the trout fillet in the smoker and cook until the internal temperature reaches 140ºF, about 2-3 hours
Recipe by: Steve Cylka