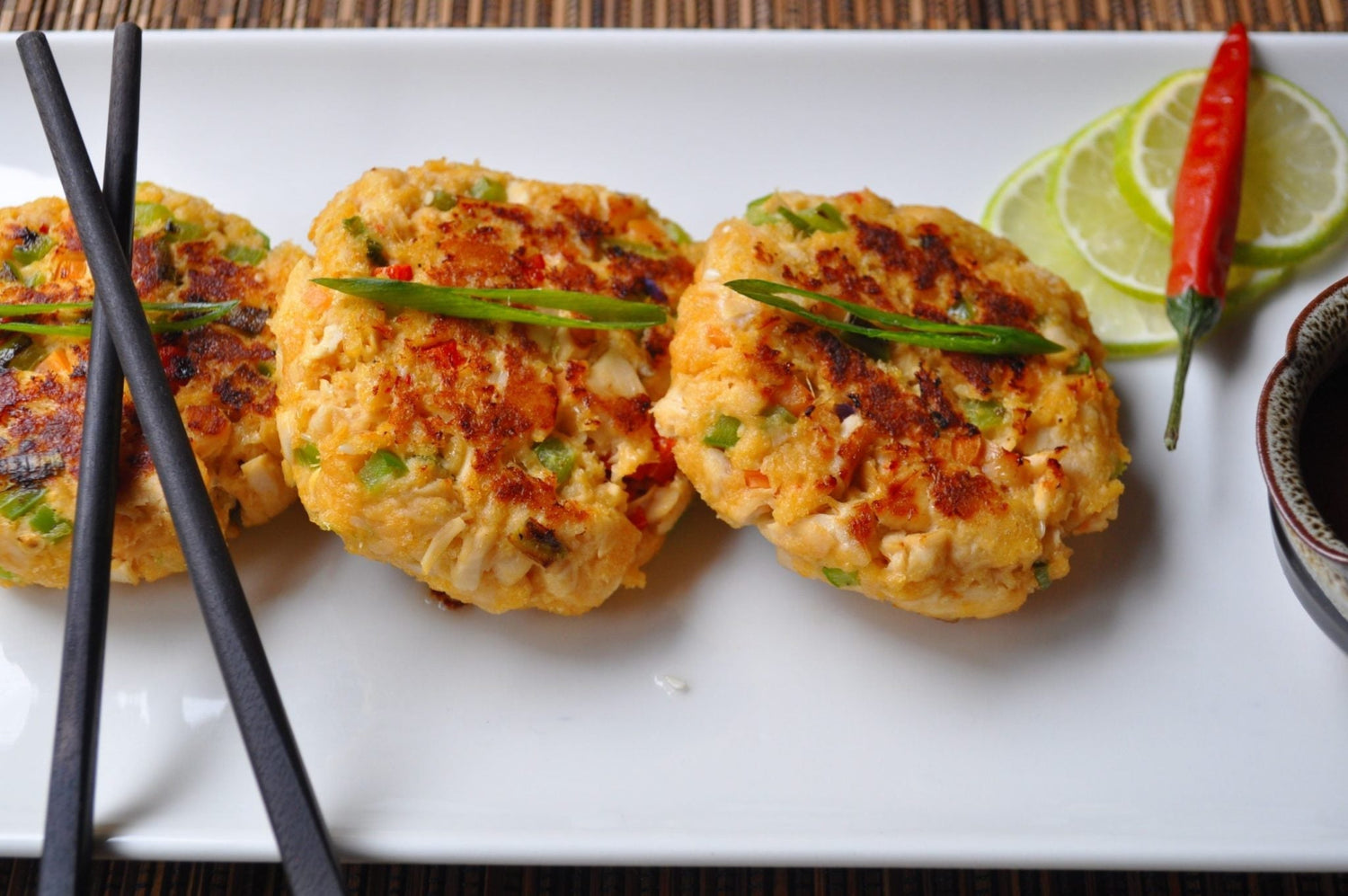 Smoked
Tuna Cakes


These Smoked Tuna Cakes make a light lunch or dinner. But you can also serve them as an appetizer Kids will love it!
Ingredients
1 Albacore tuna loin
For tuna cakes:
1 Cup bread crumbs
2 Celery sticks, minced
1 Onion, minced
1 Red bell pepper, minced
5-6 green onions, chopped
1 Tbsp Sriracha
1 Egg
¼ Cup mayonnaise
Juice and zest of 1 lime
1 Tsp soy sauce
2 Tbsp olive oil (for cooking)
Bradley Flavor Bisquettes – Alder
For marinade:
3 Tbsp brown sugar
1 Tbsp kosher salt
1 Tbsp soy sauce
1 Cup water
Preparation
Combine together ingredients for marinade until dissolved.
Cut tuna loin into 3 inch wide pieces and marinate for 30 minutes.
Preheat smoker to 140°F.
Smoke tuna for 1 hour with Alder Bisquettes.
Remove tuna from smoker and flake with a fork.
Mix all ingredients until thoroughly combined.
Hand press into patties. If patties are too dry and aren't sticking together well then add more mayonnaise. If they are too sticky then add more bread crumbs.
Heat olive oil in a large skillet over medium heat and add tuna cakes.
Cook about 4 minutes per side, until golden and crispy.
Recipe by: Lena Clayton