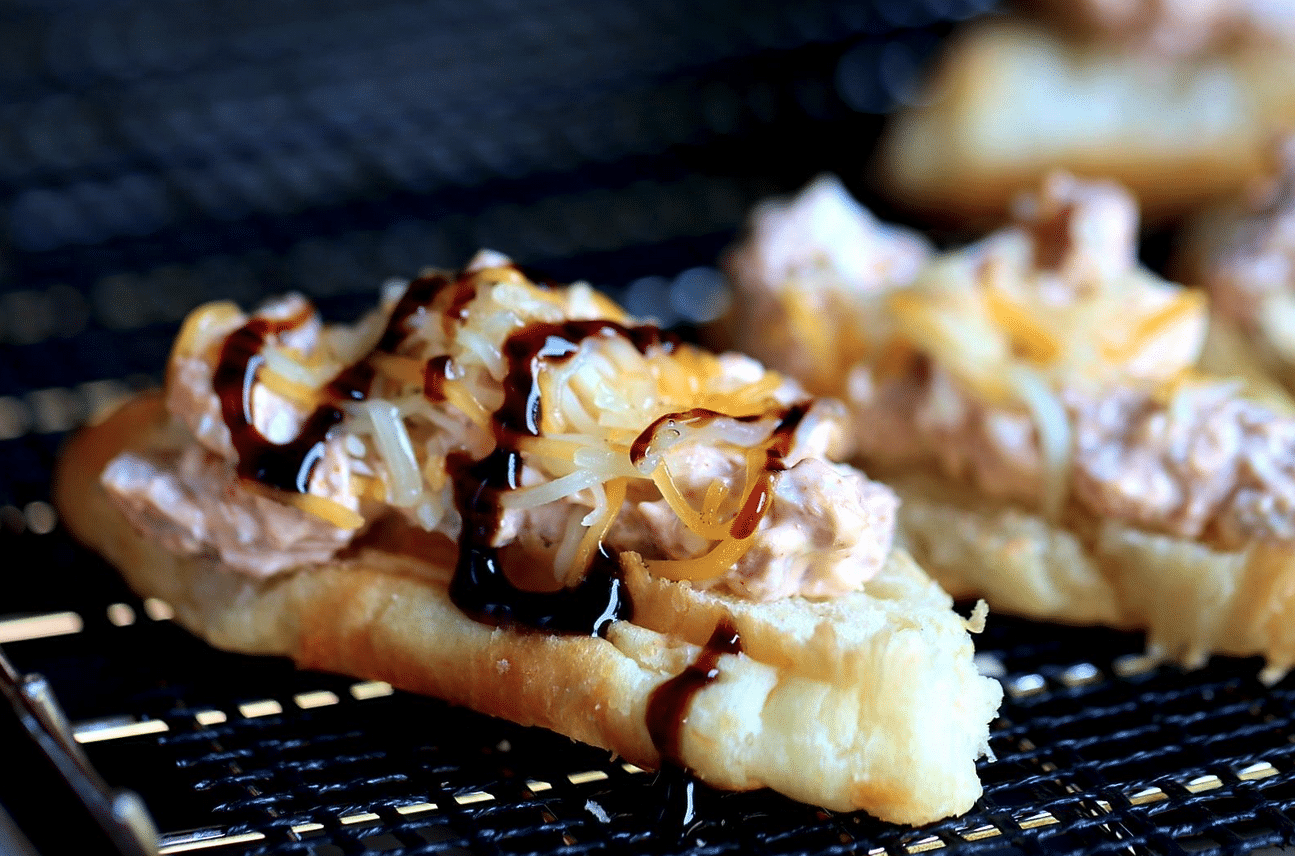 Ingredients
Tuna Steak
½ tsp. Ground Ginger
1 tbsp. Sesame Oil
1 tbsp. Lemon Juice
2 tbsp. Butter
2 tbsp. Olive Oil
5-10 Croissant Rolls
½ tsp. Chipotle Chili Powder
1 tsp. Sriracha Hot Sauce
½ Cup Colby Jack Shredded Cheese
1 tbsp. Balsamic Glaze
½ Block Cream Cheese
Bradley Smoker Settings:
Wood: Ginger Sesame
Temperature: 226 F or 107.8 C
Smoke Timer: 20 minutes
Timer: 30 minutes
Preparation
Set the Bradley Smoker to the listed settings above.
Cut the tuna steak into three thin slices (horizontally) and place into the iron skillet.
Add the following into the skillet, olive oil, butter, sesame oil, lemon juice, and ground ginger. Make sure each side of the slices get coated into these liquids.
Place into the smoker and cook for 30 minutes or until the internal temperature of the Tuna reaches 145 degrees F (or 62.8C).
While the tuna is cooking, let's prepare the cream cheese. Place ½ block cream cheese into the microwave for 30 seconds. Tip: This will make the cream cheese easier to mix.
Now that the Tuna has cooked, it's time to cut the tuna steak into small square pieces. Next, using a mixing bowl add in the cream cheese, tuna pieces, chipotle chili powder, sriracha hot sauce, and mix.
Building the Croissants- Cut each croissant in half and the cream cheese spread. Sprinkle some cheese on top and place back into the Bradley Smoker for 10 minutes to melt the cheese.
Top with balsamic glaze and enjoy!
By: Bryan Edwards – Moody Foodie Tulsa