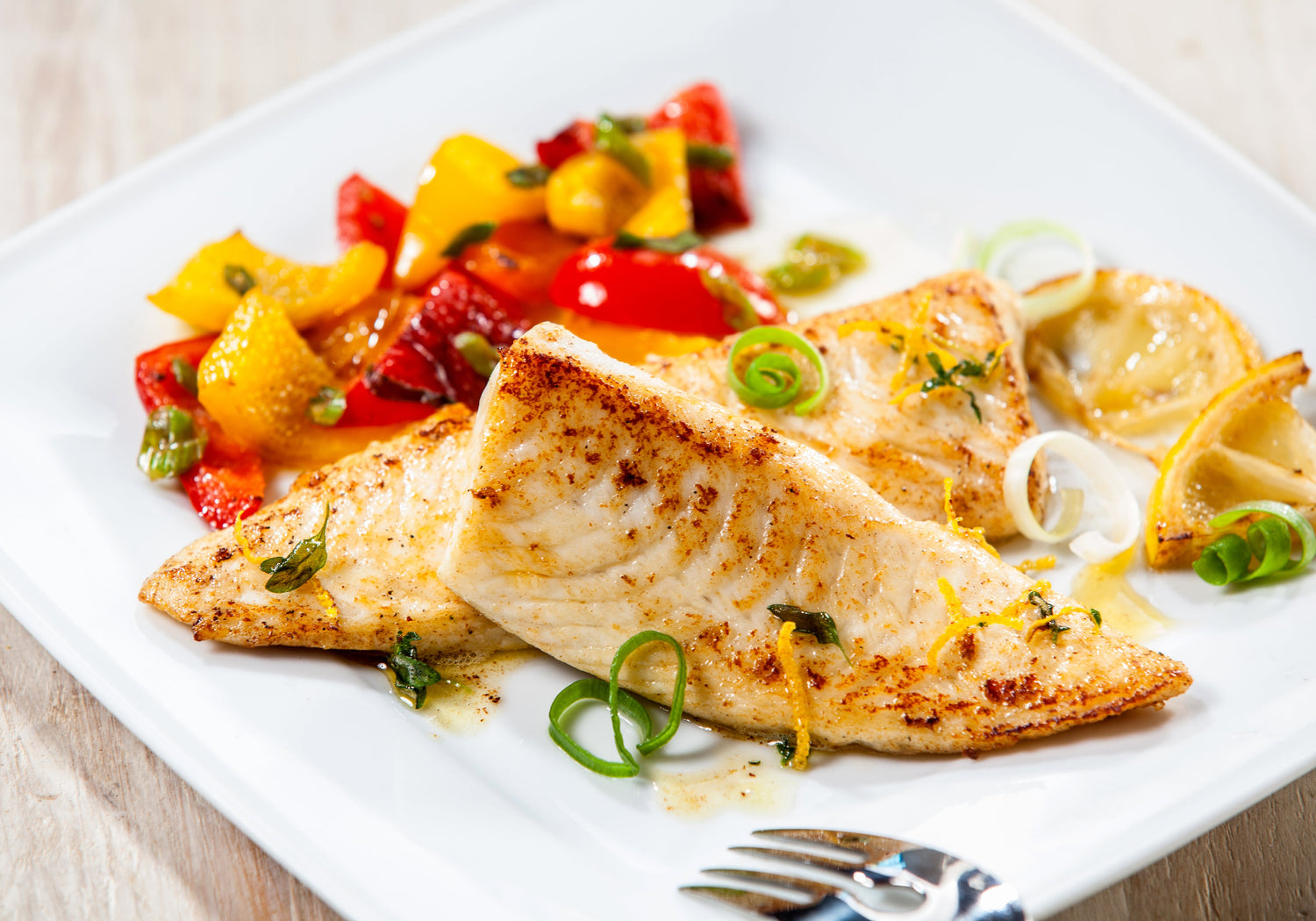 Smoked Whole
Red Emperor

Recipe



This Smoked Whole Red Emperor Recipe also works very well for Red Snapper, as both fish are alike. As I like the the flavor of that fish, I wouldn't use a cure that will alter the taste of fish with nitrites. I would flavor brine it, so that it would remain moist. Then you can build different layers of flavors on top of that. My favorite way to prepare red snapper is using a jerk seasoning after it has been brined. I smoke it with either Pacific Blend, or Maple bisquettes, until it reaches an internal temperature of 145°F, or until you can flake it with a fork.

The brine I use is simple brine, but you can add herbs and other flavoring to the brine. However for fish, I prefer to add the seasonings to the fish, not the brine.

When adding additional seasonings to the fish, do not add any additional salt the recipe may call for. It is better to season with salt at the table. I prefer to use pickling or table salt, because the finer grains dissolve much easier in cold water.
Ingredients
Simple Brine:
1 Gal water (or other liquid)
½ Cup pickling salt (152 g) or non-iodized table salt
½ Cup brown or white sugar (optional)
Smaller Quantity:
2 Cups water
1 Tbsp pickling salt (19 g) or non-iodized table salt
1 Tbsp brown or white sugar
Preparation
Dissolve salt and sugar in water, then chill the brine in the refrigerator.

Once the brine is chilled, add fish and brine for 2 hours. Turn and/or stir the brine once during the brining time.

After brining, pat dry with paper towels. If you have time, let it air dry in the refrigerator uncovered for a couple of hours.

Season your fish, and cook at 225°F, until you reach your desired doneness.