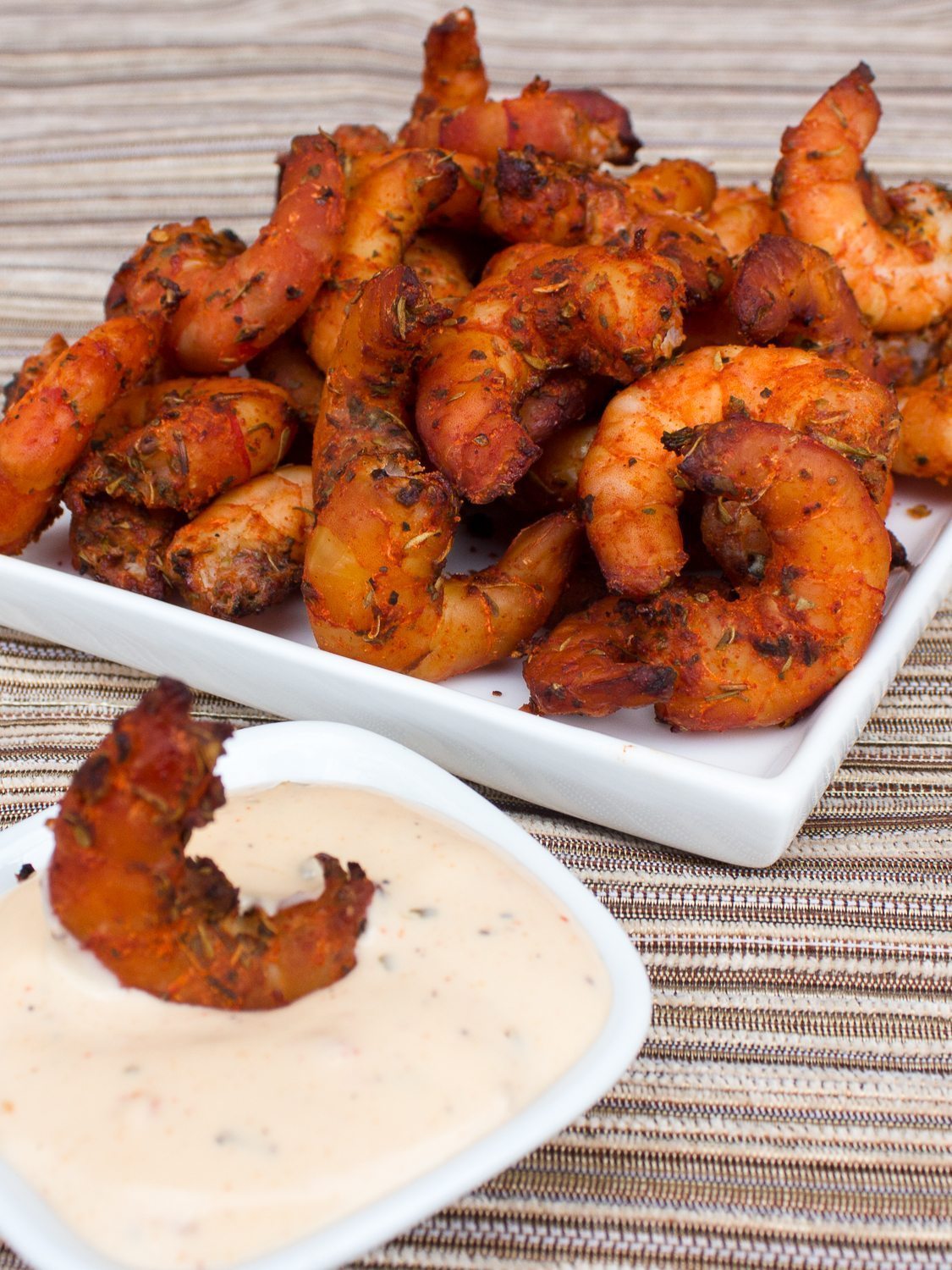 Southern Style Smoked
Cajun Shrimp

with Spicy Ranch Dip Recipe



Delicious Southern Style Cajun Shrimp. Greatest Shrimp recipe so far!!
Ingredients
1 Pound fresh shrimp, peeled and deveined

2 Tbsp oil

1 ½ Tsp paprika

1 ½ Tsp salt

1 Tsp garlic powder

1 Tsp onion powder

1 Tsp oregano

½ Tsp thyme

½ Tsp ground black pepper

½ Tsp cayenne pepper

⅓ Cup ranch salad dressing

3 Tbsp hot sauce
Preparation
In a large bowl, toss the shrimp with oil, paprika, salt, garlic powder, onion powder, oregano, thyme, black pepper and cayenne pepper. Place the shrimp on smoker racks.
Set the smoker to 225ºF using wood bisquettes of choice (alder, apple and pacific work great)
Smoke the shrimp until they turn pink and are cooked through. This can take 30-45 minutes
Make the spicy ranch dip by whisking together the ranch salad dressing with the hot sauce
Serve the shrimp with the spicy ranch dip