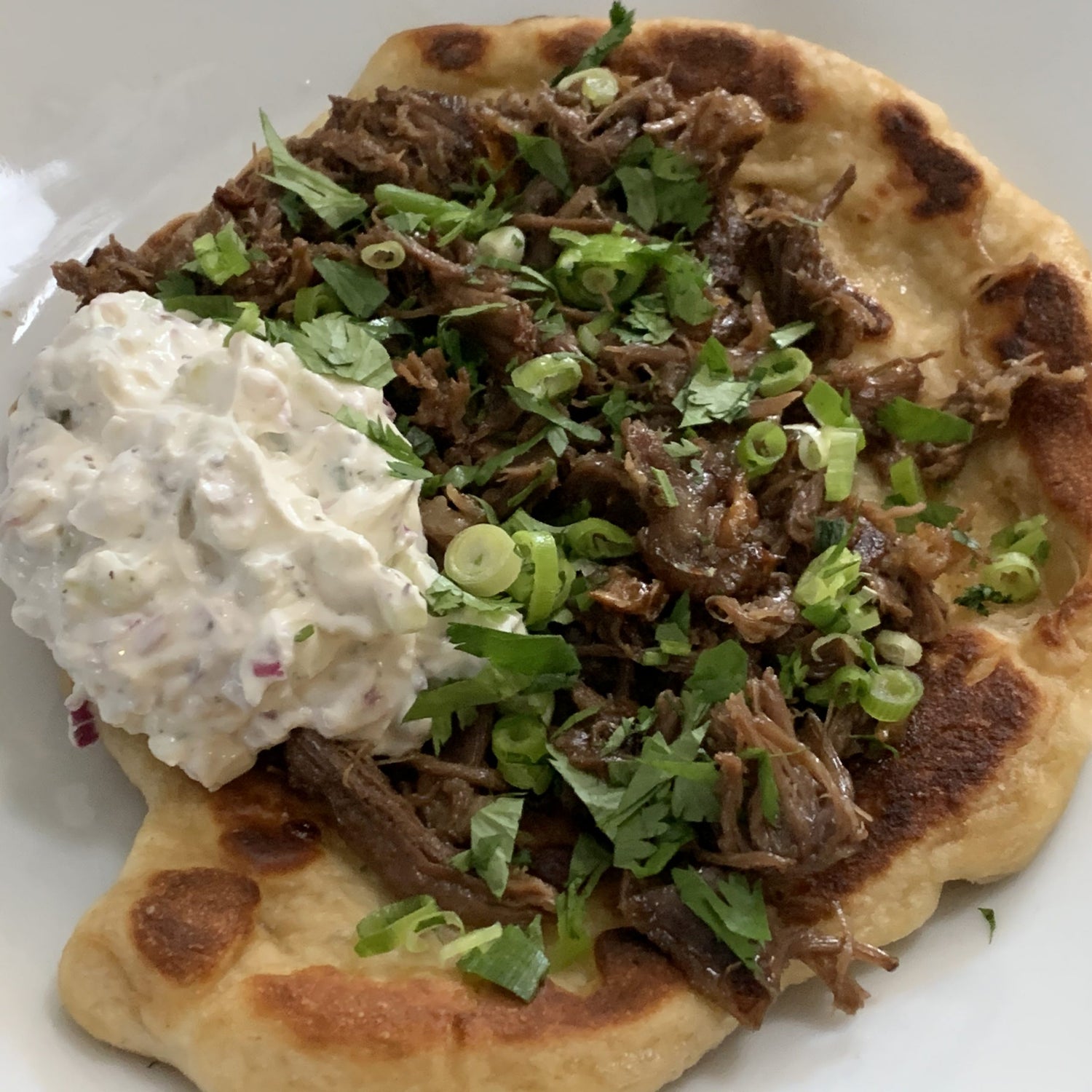 Smoked Pulled
Lamb Shoulder
Dan Shahin

This recipe is for a Persian Style Pulled Lamb Shoulder – you can substitute the spices in the marinade mix to create whatever flavour profile you wish.
Ingredients
1 Lamb Shoulder
Marinade/Rub:
4 Garlic Cloves Minced
1 tbsp Ground Coriander
1 tbsp Ground Cumin
2 tbsp Extra Virgin Olive Oil
2 tbsp Pomegranate Molasses
1 tbsp Sumac
2 tsp Paprika
1 tsp Ground Cardamom
1 tsp Cinnamon
1 tsp Dried Lime Juice & Zest of 2 Limes
450g Greek Yoghurt
Braising liquid:
500ml pomegranate juice
500ml lamb or chicken stock
2 tbsp pomegranate molasses
2 tbsp honey
1 large glass red wine
Juice from 1 lime
Preparation
Method:
Combine all of the marinade ingredients in a bowl and mix into a paste and spread evenly all over the lamb shoulder. Do this 12-24 hours before smoking for the best results.
Set you smoker to 110C and load with whatever Bradley Flavour Bisquettes® you choose. We used Cherry as we love this with Lamb.
Once up to temperature add the lamb and let smoke with a drip pan underneath to catch all of those beautiful juices.
In a pan combine all of the braising liquid ingredients, bring to the boil and then simmer for 10minutes ensuring hot for when being used in the step 5.
After 4 hours take the lamb out and sit into a tray with the braising liquid foil over the top to seal it in. Then put the lamb back in the smoker with the smoke setting turned off using just heat (110C) for another 4-5 hours or until the internal temperature reads 95C.
Once the lamb shoulder has reached an internal temperature of 95C after approximately 8-9 hours it should be very tender. Remove it from the smoker, pour the braising liquid back into the pan and leave the lamb to rest in its foil covered tray for at least 30mins.
Reduce the braining liquid to a sauce consistency - it should coat the back of a spoon nicely when done.
After a nice rest the lamb should be falling off the bone. Pull the meat and use the braising liquid as a sauce.
You can serve this with all the usual roast dinner trimmings or you can keep it more relaxed this Easter and serve it as a wrap like we have done with some homemade flat breads, fresh mint & coriander and a nice spoon of Greek yoghurt. Completely delicious and nice a simple.
Cherry
Wood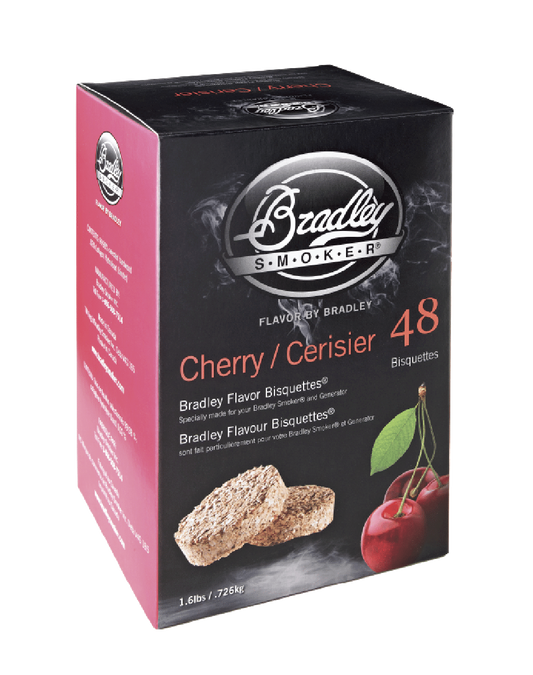 Cherry Bisquettes provide a mild, sweet, and fruity aroma perfect for smoking poultry, fish, seafood, beef, pork, lamb, water fowl, vegetables, and cheese.
Shop Now