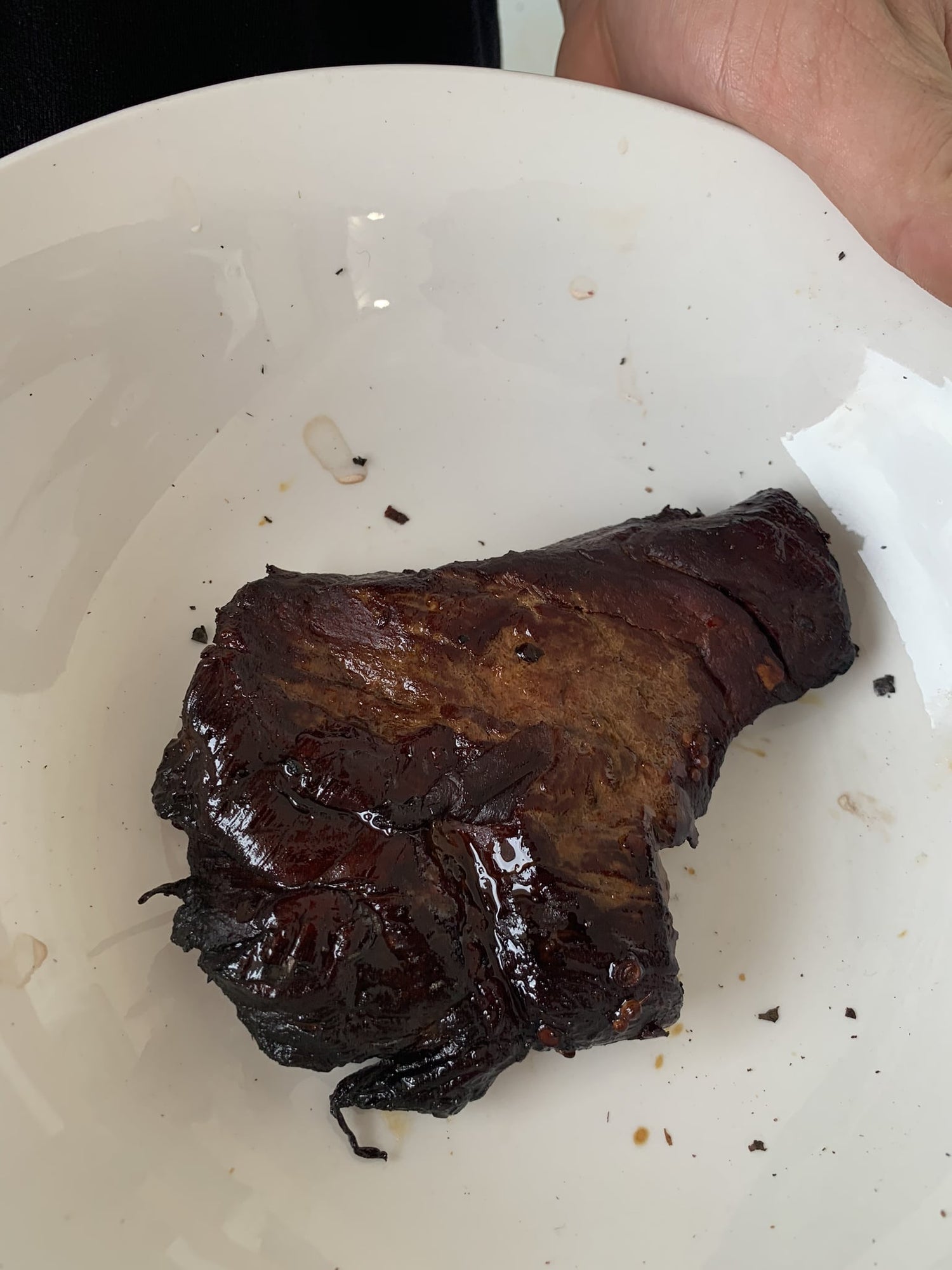 Hickory Smoked
Moose Flank

Recipe



A nicely flavoured hickory smoked moose flank. Great tasting dry meat with a natural fatty glaze.
Ingredients
Cleaned and trimmed moose flank sliced thin.
Pinch of sea salt.
Preparation
Clean and dress the moose flank (moose belly).
Slice the meat into thin pieces and sprinkle with sea salt on both sides.
Lay out flat on smoker rack.
Using Bradley Hickory smoke pucks get the temp to 200ºF.
Put rack on top shelf and close door.
Smoke for 120-180 minutes. After 2 hours, keep a watchful eye on the doneness you want.
Remove and enjoy!