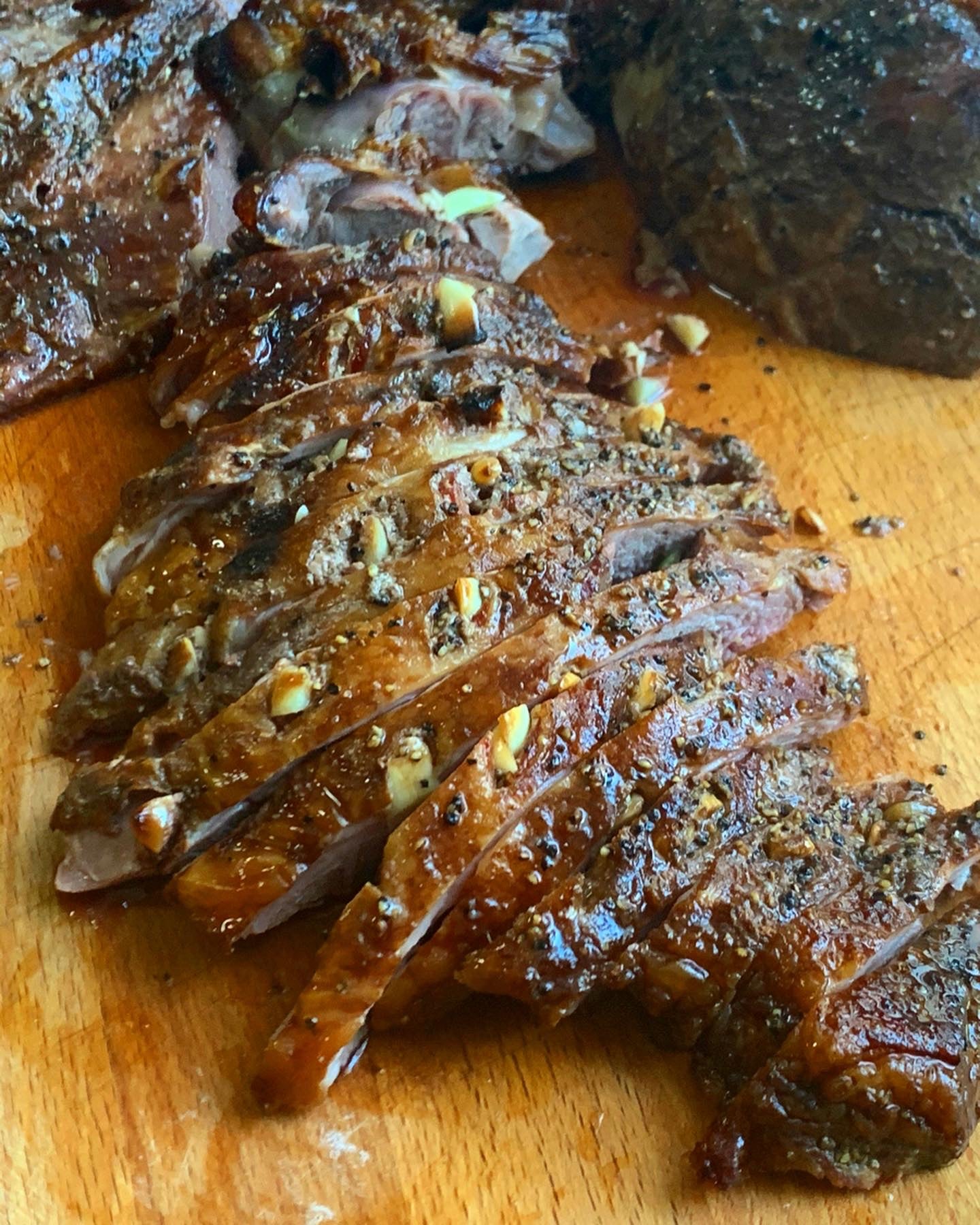 Hot
Smoked Leg of Lamb
Dan Shahin

This easy smoked leg of lamb recipe turns out SO tender, juicy, and full of flavor. It will literally knock your socks off.
Ingredients
2 kg Leg of Lamb
1 bulb of Garlic
1 bunch of fresh Rosemary
1 Lemon
Olive Oil
Preparation
Method:
Remove the lamb from the fridge 1 hour before you want to cook it, to let it come up to room temperature.
Turn the smoker on and set it to 110C and once up to temperature turn the smoke on. We used cherry wood flavour bisquettes for ours but you can choose to use whichever Bradley Flavour Bisquettes you wish.
Break the garlic bulb up into cloves, then cut them cloves in half.
With a pairing knife, carefully pierce finger tip size holes all over the leg of lamb. In each hole put 1 piece of garlic and a sprig of rosemary.
Crush the remaining garlic into a bowl, add the rest of the rosemary finely chopped, grate in the lemon zest and drizzle in a good lug of oil, then mix together.
Season the lamb with sea salt and black pepper, then drizzle with the marinade and rub all over the meat.
Put the lamb into the smoker and smoke for approximately 2-3 hours until the internal temperature is 57C for medium rare or 60C for medium.
Remove from the smoker and leave to rest for 15-30 minutes.
Carve and serve.
Cherry
Wood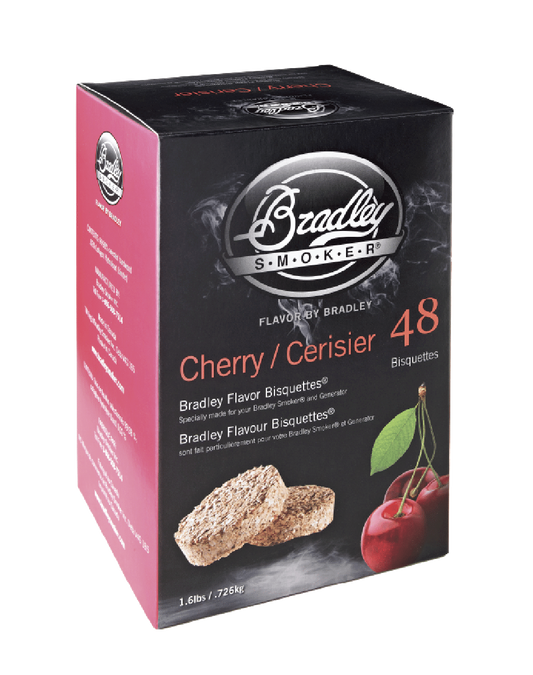 Cherry Bisquettes provide a mild, sweet, and fruity aroma perfect for smoking poultry, fish, seafood, beef, pork, lamb, water fowl, vegetables, and cheese.
Shop Now