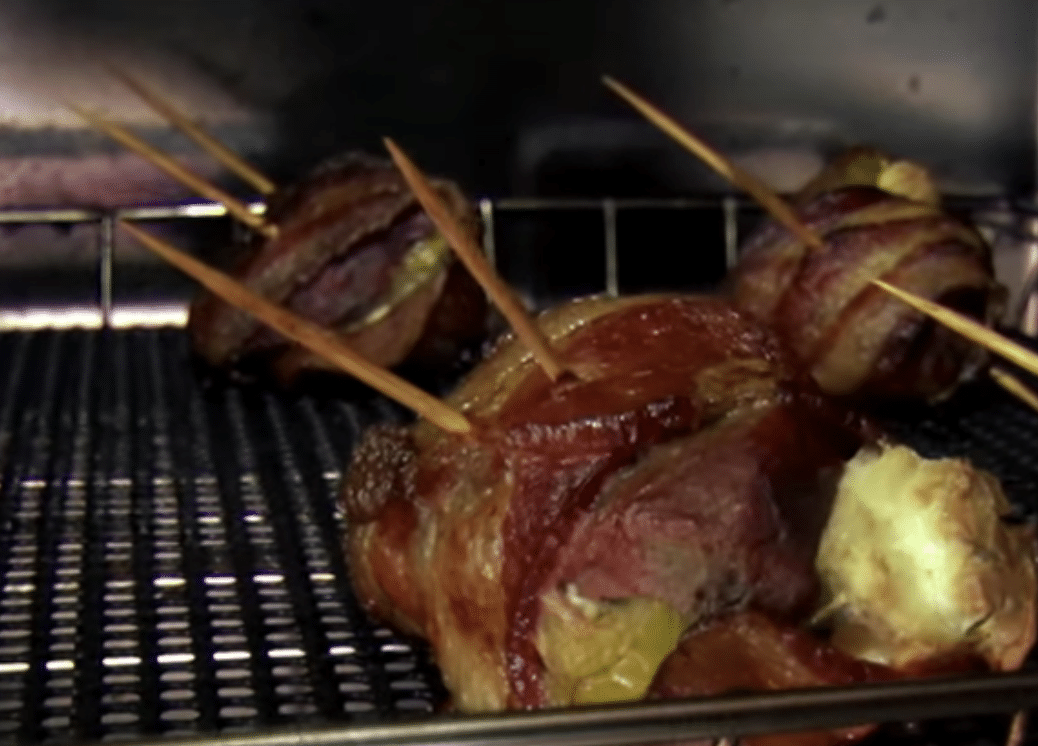 How to Make Jalapeno Smoked
Venison Backstrap


Get ready for a flavor-packed treat with these irresistible Bacon-Wrapped Venison Backstrap bites. Marinated in jalapeño juice for an extra kick, the tender backstrap is filled with creamy jalapeño cheese, topped with sliced jalapeños, and expertly wrapped in bacon. Smoked to perfection in the Bradley smoker, these mouthwatering bites are a blend of smoky, spicy, and savory flavors that will have you coming back for more.
Ingredients
Marinate backstrap in jalapeño juice
Jalapeño cream cheese
Bacon
Preparation
*Prior to making this recipe, marinate your venison backstrap in jalapeno juice*
Lay out your marinated backstrap and add a spoon full of jalapeno cream cheese in it.
Put 2 pieces of sliced jalapenos on top of the cream cheese and fold the meat until it closes.
Wrap the backstrap, cream cheese, and jalapeno mix in bacon and put a toothpick in it.
Place your bacon wraps into the Bradley smoker for 2½ hours, at 320ºF (160ºC).
Once they are done, bring them out and enjoy!
Recipe by: Wade Middleton