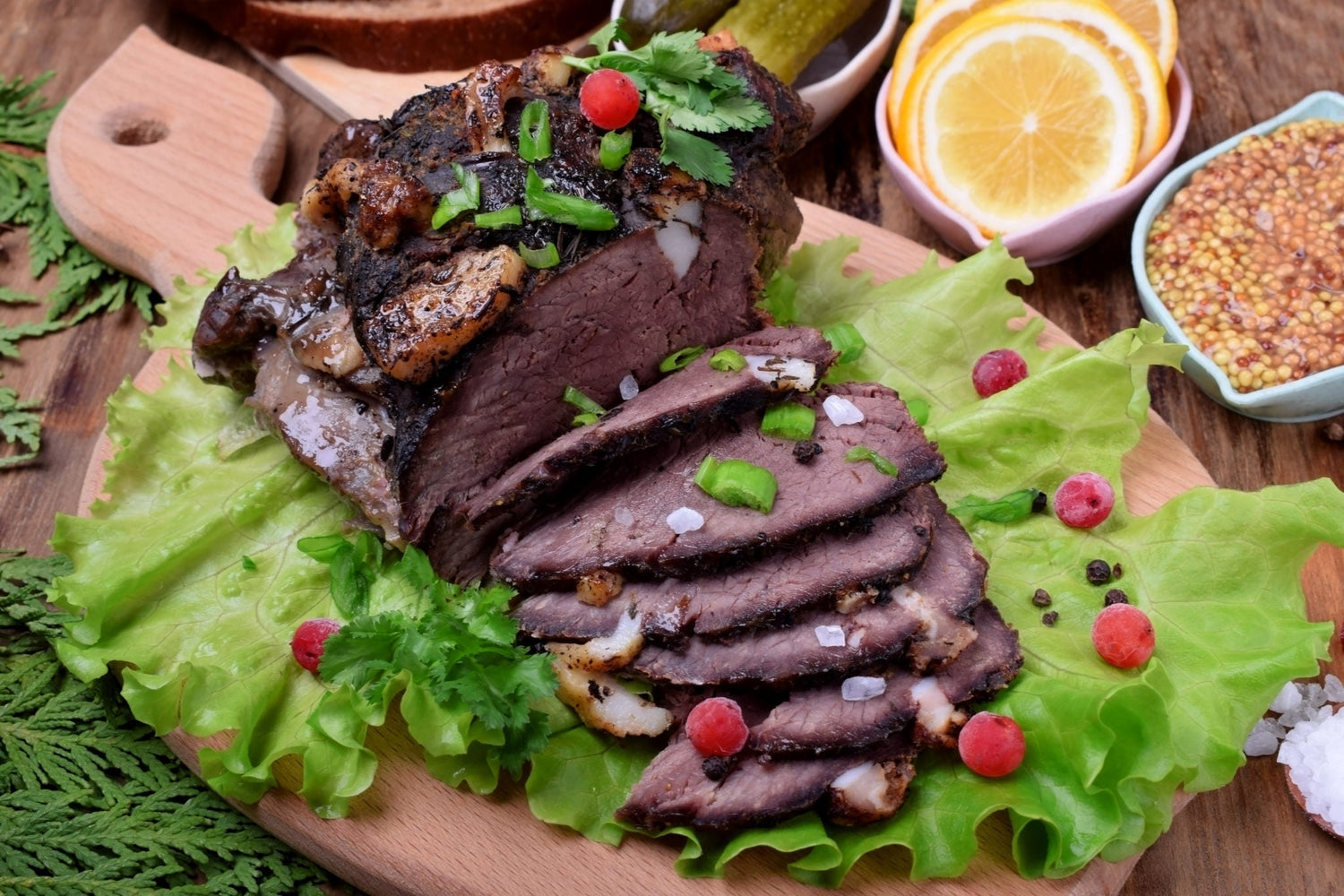 How to make Smoked
Venison Ham


This delicious smoked deer ham will be the life at all parties! With different ingredients, this smoked deer ham is something you do not want to miss out on.
Ingredients
Hind of whitetail doe
3 Bags of HuntChef Ham Kit
5-6 Bisquettes
Preparation
Take your bags of ham kit and pour it into a large tub with lukewarm water, proceed to add your ham into the tub.
Take a sharp syringe needle and bring up your water and ham kit mix and inject it into the ham, proceed to do this multiple times.
Take out your ham and put it in a large cylinder bowl, proceed to pour in your brine water with the ham and add 1 quart of ice.
Put your ham and brine mix in the fridge for five days.
Bring out your ham and brine mix and put it on a rack and let it sit on the rack for a day.
Place your ham into your Bradley P-10 smoker. Put the temperature for 225ºF (107ºC) and open the vents for the first 3.5 hours.
Close the vents for the last 1.5 hours.
Bring out your ham, cut into it and enjoy!
Recipe by: HuntChef- HuntChef