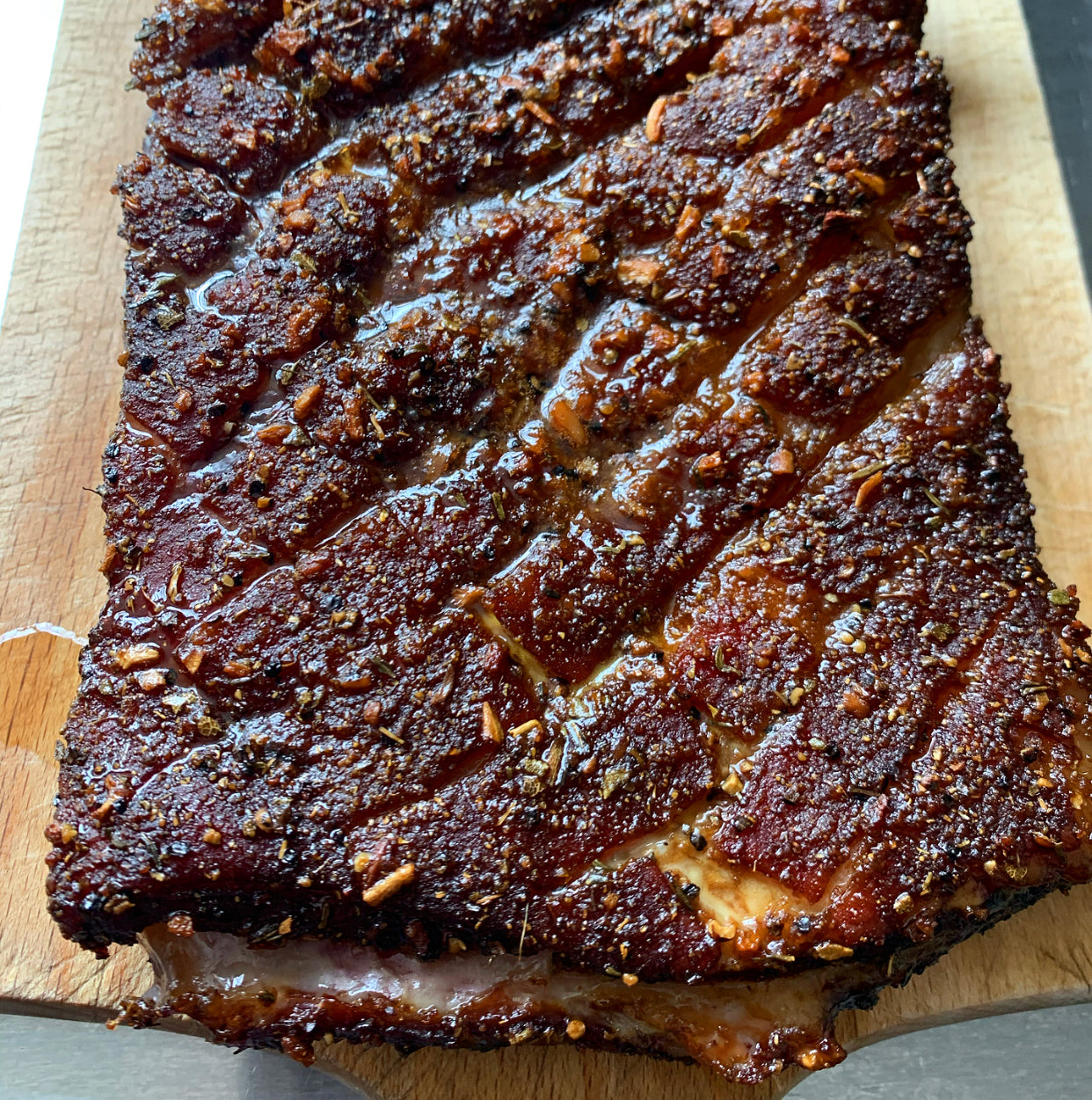 Smoked
Lamb

Ribs

Dan Shahin

Lamb ribs are one of the most incredibly flavorful cuts on the animal.
Ingredients
Rack Lamb Belly Ribs
Rub:
2 tbsp Brown Sugar
1 tbsp dried Oregano
2 tsp Cumin Seeds lightly crushed
2 tsp Coriander Seeds lightly crushed
2 tsp Black Pepper
2 tsp Salt Optional – if you would like to add some heat to the rub you have a few options which would work with the rub and these can be added in combination, depending on how hot you would like the flavour profile:
1 tsp Ancho Chilli Flakes
1 tsp Chipotle Chilli Flakes
1 tsp Chilli Powder
1 tsp Spicy Paprika
Preparation
Method:
Remove membrane from back of ribs. This is an optional step, but makes for better flavour penetration and more enjoyable eating.
Drizzle to cover the ribs with olive oil or a little hot sauce. This is to aid in the rub adhering.
Combine rub ingredients and sprinkle on the ribs, giving a good covering.
Allow to sit for 10-15 minutes to allow the rub to settle and begin working its magic.
Set smoker to 120C and begin your bisquettes smoking for when you are ready to add the ribs. We are using Cherry flavour bisquesttes, but you can use whatever flavour you wish.
Once the smoker is up to temperature, add the ribs and allow to smoke for approximately 5-6 hours. Until the internal temperature in approximately 93C.
Cherry
Wood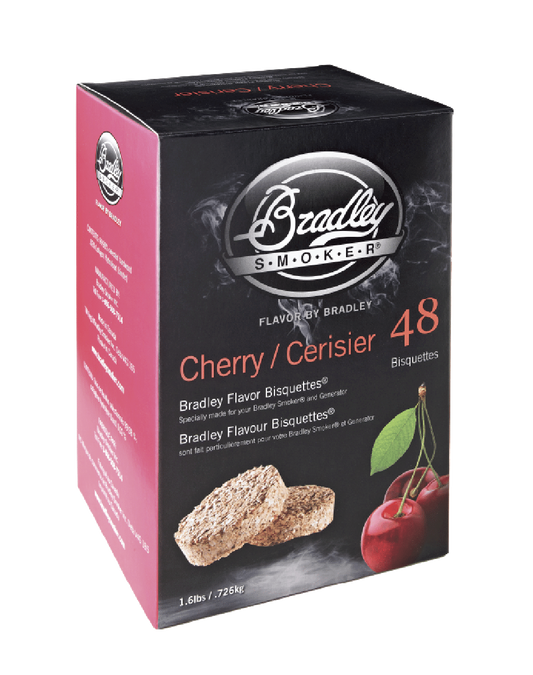 Cherry Bisquettes provide a mild, sweet, and fruity aroma perfect for smoking poultry, fish, seafood, beef, pork, lamb, water fowl, vegetables, and cheese.
Shop Now