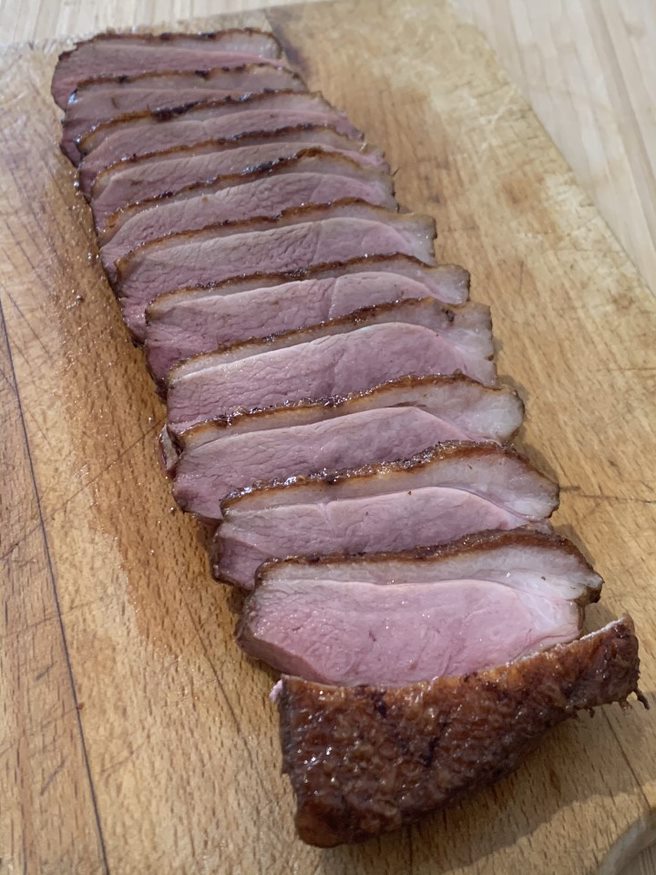 P10
Smoked Duck

Breast

Dan Shahin

The result is delicious.
Ingredients
2 Duck Breast
Brine:
1L Water
25.5g Salt
25.5g Brown Sugar
+ any aromatics of your choosing. We used:
2 Garlic Cloves (bashed/bruised)
2 Bay Leaves
1 tsp Black Peppercorns
1 sprig Thyme
This brine recipe has been made for 2 x 125g duck breast using a 2% equilibrium brine but can be scaled for as many as you wish to cook using an equilibrium brine calculator.
Preparation
Method:
Place all brine ingredients into a large pan and warm through until the salt has dissolved, then leave to cool. When cool, brine the duck breasts for 16-24 hours then rinse off and pat dry with a kitchen towel. Leave to air dry, uncovered in the fridge on a wire rack for at least 2 hours.
Set your P10 smoker temperature to 115C.
Once your duck breasts have dried out and are ready to cook set your P10 smoke to start. We like to use fruit or nut woods with duck such as Apple, Cherry or Hickory.
Put your duck breasts into the P10 smoker to smoke for approximately 1.5-2 hours to reach the desired internal temperature of 62-65C depending on preferred doneness. We like to remove at 62C and leave to rest for 15 minutes.
At this point you can choose to:
Enjoy your duck breast warm as is
Pan-fry to crisp up the skin
Allow to cool and enjoy sliced cold
Cherry
Wood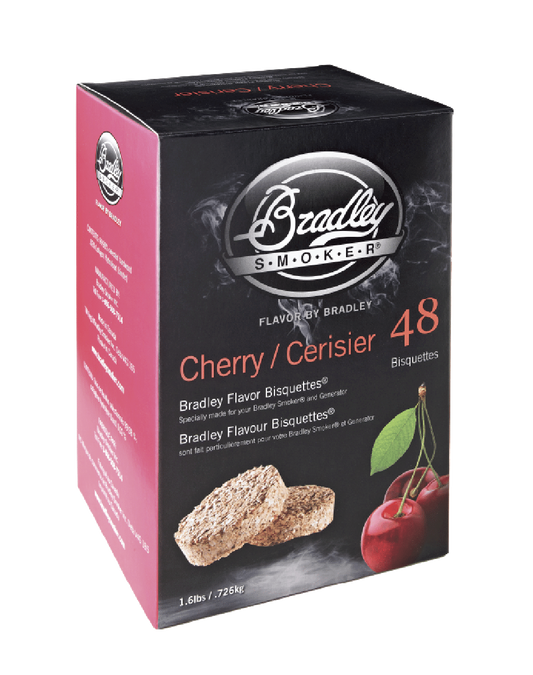 Cherry Bisquettes provide a mild, sweet, and fruity aroma perfect for smoking poultry, fish, seafood, beef, pork, lamb, water fowl, vegetables, and cheese.
Shop Now