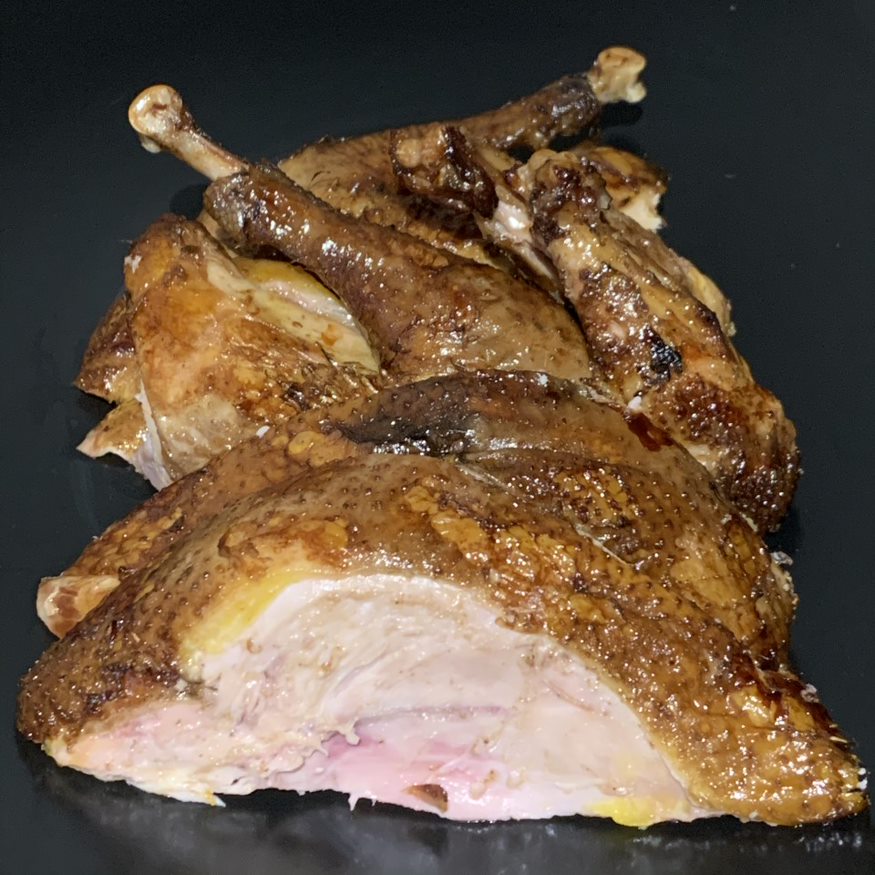 P10 Smoked Whole
Pheasant
Dan Shahin

Smoked pheasant is an excellent alternative to chicken.
Ingredients
1 Whole Pheasant
Brine:
2L Water
54.1g Salt
54.1g Brown Sugar
+ any aromatics of your choosing. We used:
1 tsp Juniper Berries
2 Bay Leaves
1 tsp Black Peppercorns
1 sprig Thyme
This brine recipe has been made for 1 x 650g pheasant using a 2% equilibrium brine but can be scaled for as many as you wish to cook using an equilibrium brine calculator.
Preparation
Method:
Place all brine ingredients into a large pan and warm through until the salt has dissolved, then leave to cool. When cool, brine the pheasant for 16-24 hours then rinse off and pat dry with kitchen towel. Leave to air dry out, uncovered in the fridge on a wire rack for at least 2 hours.
Once your pheasant has dried out and is ready to smoke, set your P10 smoker to smoke with no heat. We like to use fruit or nut woods with pheasant, for this recipe we used Hickory but you could swap in Apple or Cherry for similarly delicious results.
Put the pheasant in the P10 smoker and let smoke for 3 hours.
After 3 hours of smoke set the P10 smoker temperature to 160C.
Let the pheasant hot smoke for approximately 1.5-2 hours to reach the desired internal temperature of 72C and leave to rest for 20-30 minutes.
Apple
Wood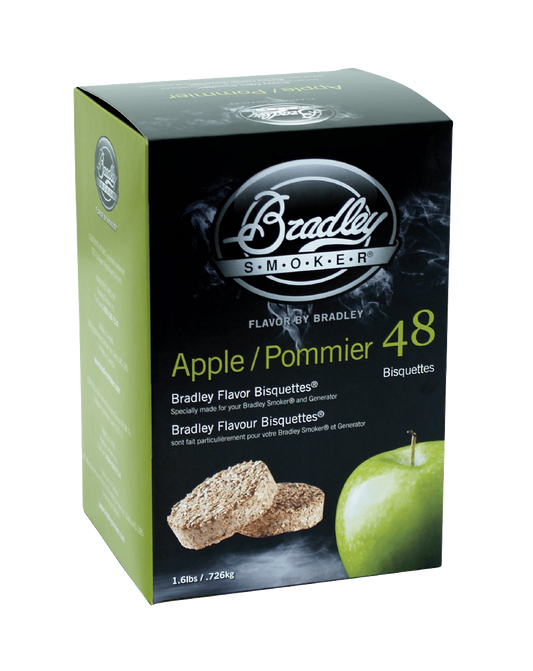 A light, fruity and slightly sweet smoke aroma that pairs with poultry, beef, pork, lamb, and cheese.
Shop Now