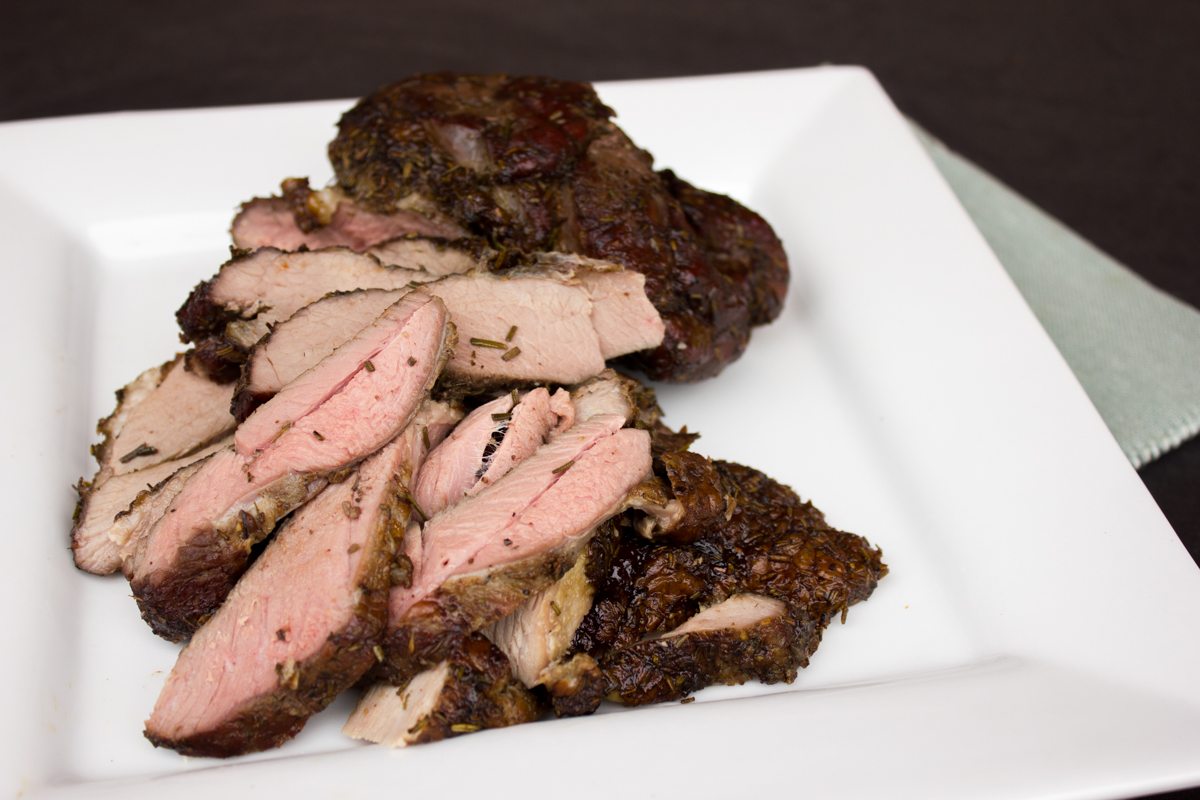 Smoked Boneless
Leg of Lamb

Recipe



Here's an incredible recipe for smoked boneless leg of lamb. It's full of flavour and so tender.
Ingredients
1 Boneless leg of lamb (about 2 to 2½ pounds in weight)
4 Garlic cloves - minced
2 Tbsp salt
1 Tbsp fresh ground black pepper
2 Tbsp oregano
1 Tsp thyme
2 Tbsp olive oil
Bradley Flavor Bisquettes - apple, oak or hickory
Preparation
Trim the meat of any excess fat, and try to keep the meat an even thickness.
This helps to ensure even cooking and smoking throughout. If necessary, use kitchen twine to tie up the lamb, so that is bunched together to form a nice roast.
Mix together the garlic, oil and spices and rub all over the lamb. Place lamb on a dish and cover with plastic wrap. Place in the fridge for at least an hour to marinate.
Place the lamb on a smoker rack.
Set the smoker to 250°F using apple, oak, hickory or another milder wood bisquettes.
Smoke the lamb for around 3-4 hours or until the internal temperature of the meat reaches about 145°F, which is a nice medium rare. Some people prefer their lamb more rare, while other like it more well done, so monitor the temperature and remove at desired doneness.
By Steve Cylka