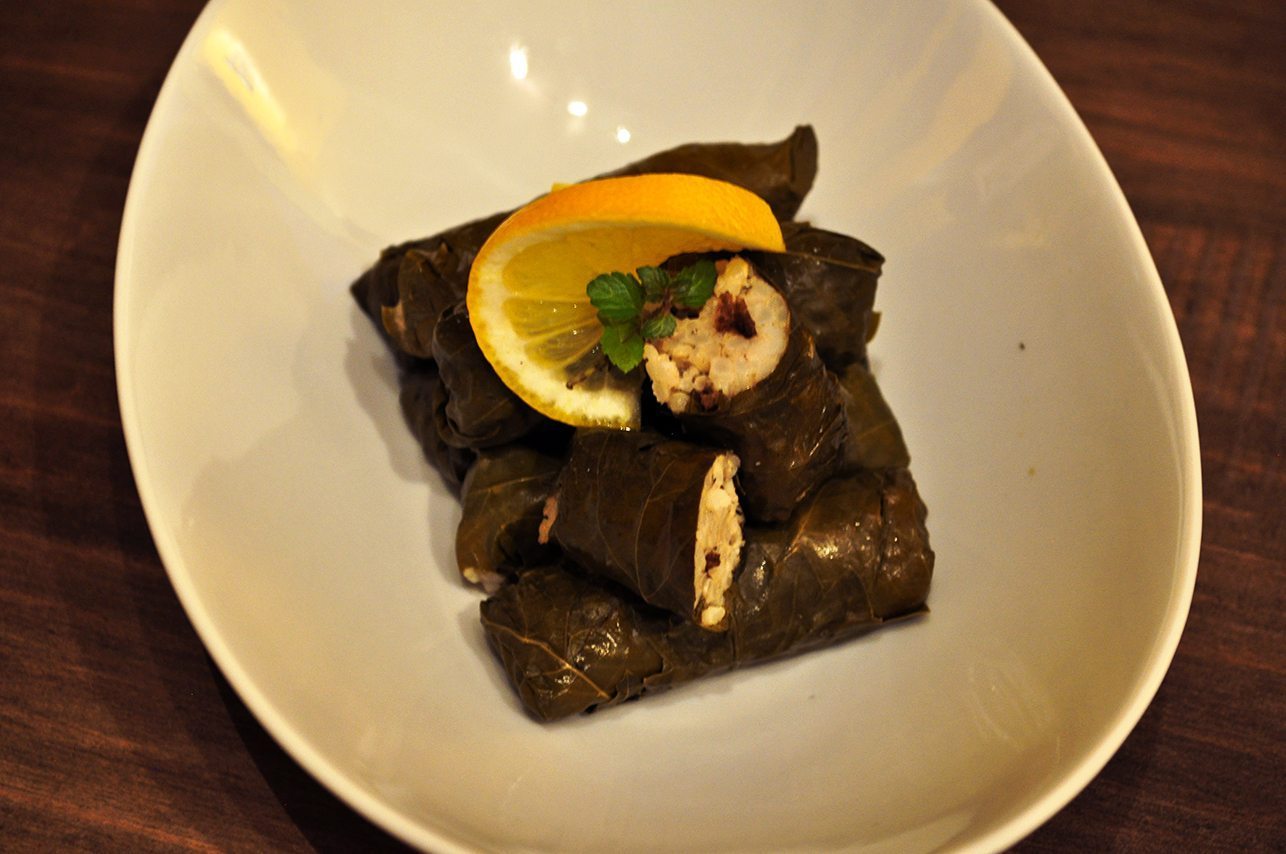 Smoked
Lamb Dolmades

Recipe



Add some smoked flavor to this homestyle Greek recipe, with the robust taste of lamb. Just follow the instructions on how to make the dolmades. Next, smoke them in your Bradley, using oak bisquettes. Enjoy!
Ingredients
½ Lb grape leaves
⅓ Lb fresh ground lamb
2 Tbsp olive oil
1 White onion - chopped
4-5 Cloves garlic - minced
1½ Cups short-grain rice
Zest of 1 lemon
2 Tsp cinnamon
2 Tbsp fresh dill - chopped
2 Tbsp fresh mint - chopped
Salt & pepper
2 Cups hot water
Juice of 1 lemon
1 Tbsp olive oil
Bradley Smoker oak bisquettes
Preparation
Soak grape leaves and rinse thoroughly, dry leaves between clean paper towels.
Heat 1 tablespoon of olive oil in a pan and add ground lamb allowing it to lightly brown.
Transfer browned lamb to an aluminum baking pan and place in smoker preheated to 225°F with oak bisquettes and smoke for 45-60 minutes.
Heat remaining 1 tablespoon of olive oil in a pan and add onions and garlic, cook until translucent.
Add smoked lamb to pan and cook until fully cooked.
Add rice and cook for another minute.
Remove from heat and add lemon zest, cinnamon, dill, mint and salt and pepper (to taste).
Place one leaf on counter (vein side up) and remove hard stem if necessary.
Place 2 teaspoons of filling in the centre of the grape leaf; tuck the bottom half up, then fold in the sides and roll tightly.
Repeat with remaining leaves and filling.
Layer the finished dolmades in a large pot.
Pour hot water, lemon juice and olive oil over top and weigh down dolmades with a plate. Bring to a boil and simmer on low heat for 1 – 1 ½ hours, or until grape leaves are slightly darkened and softer.