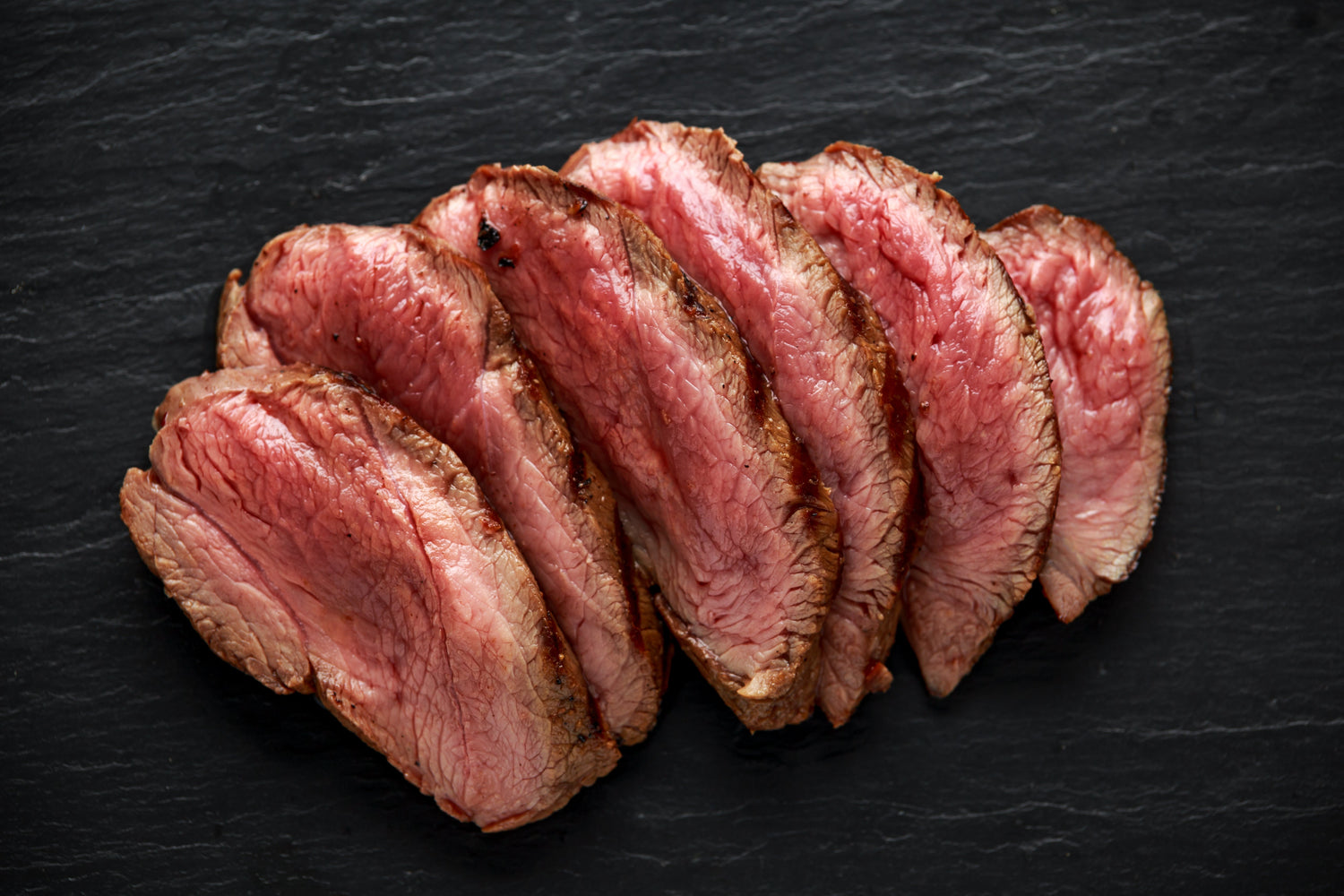 Smoked
Venison Backstrap

(Loin) Recipe



Depending on how much smoke flavor you want, you can use the disk of your own desire. I used Hickory. Start the smoker generator. Close the door and insure the temp rises back to around 200ºF.

Place the Back strap on the bottom rack of the Bradley smoker with the Water pan on the Heat diffuser, full of water.

After about 3½ hours in the smoker, check core temp of meat. 160ºF will render a medium very delicious and tender cut of meat.

Enjoy!
Ingredients
3 Cups apple juice or apple cider (not vinegar)
3 to 5 ounces of rum or bourbon
Rub:
3 Tbsp garlic granules or 3 or 4 garlic cloves crushed and chopped
1 Tsp salt
2 Tbsp brown sugar
2 Tsp red pepper flakes or a good pepper mix
2 Tsp seasoned salt (season and spice to your taste)
1 to 2 Lb of thick sliced bacon
Preparation
Place the backstrap in a gallon zip lock bag then add apple juice and rum. Close the bag and shake the contents. Then place in the fridge for 2 to 3 hours. Overnight is also OK!

Mix spices together and set aside for a rub before smoking.

When ready to smoke (Smoker preheated to 200ºF) remove the backstrap from the bag and drain in a colander.

Pat dry with a paper towel and place on a plate or cooking sheet, rub spice mix over the surface of the backstrap, covering completely.

Wrap completely with bacon securing with toothpicks.