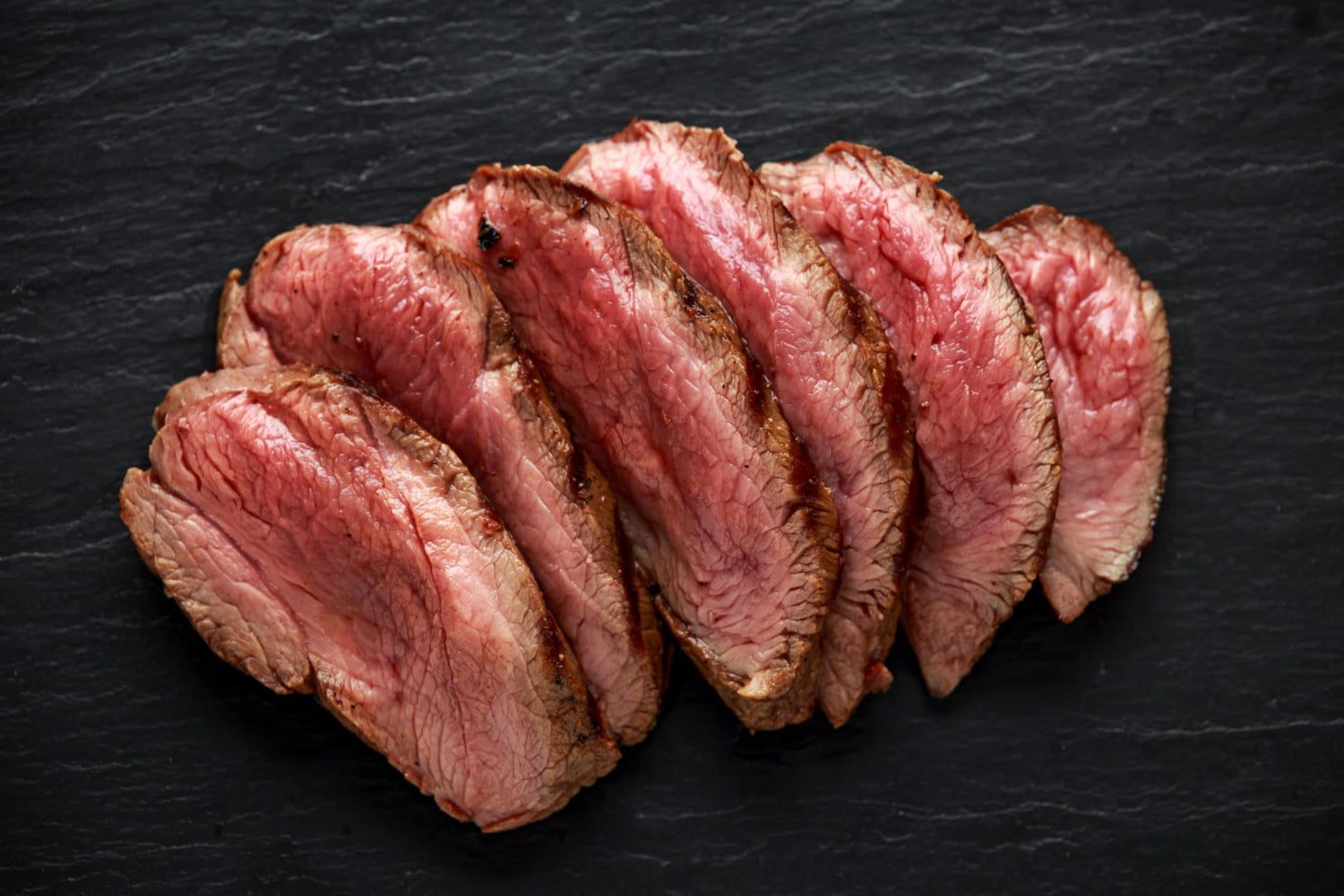 Ingredients
2.5 kg (5 lb) venison roast
Rub:
0 ml (2 tbsp) paprika
15 ml (1 tbsp) chilli powder, ground cumin, ground coriander, sugar, and salt
10 ml (2 tsp) dry mustard powder, thyme, curry powder and cayenne pepper
Guacamole:
1 avocado, peeled and pitted
90 ml (1/3 c) sour cream
60 ml (1/4 c) chopped fresh coriander
15 ml (1 tbsp) lime juice
4 to 6 drops hot sauce
Salt and pepper to taste
Preparation
Combine rub ingredients and massage into venison roast.
Cover with plastic wrap and refrigerate 6 to 8 hours or overnight.
Remove from the refrigerator and let it stand for 30 minutes.
Smoking Method:
Preheat the Bradley Smoker to between 105°C and 120°C (220°F and 250°F).
Place the venison roast in the Bradley Smoker and using Mesquite flavour bisquettes smoke/cook for approximately 4 to 6 hours.
To Serve:
Combine all guacamole ingredients in a blender or food processor and blend until smooth. Let venison stand for 5 minutes, slice and serve with the guacamole.