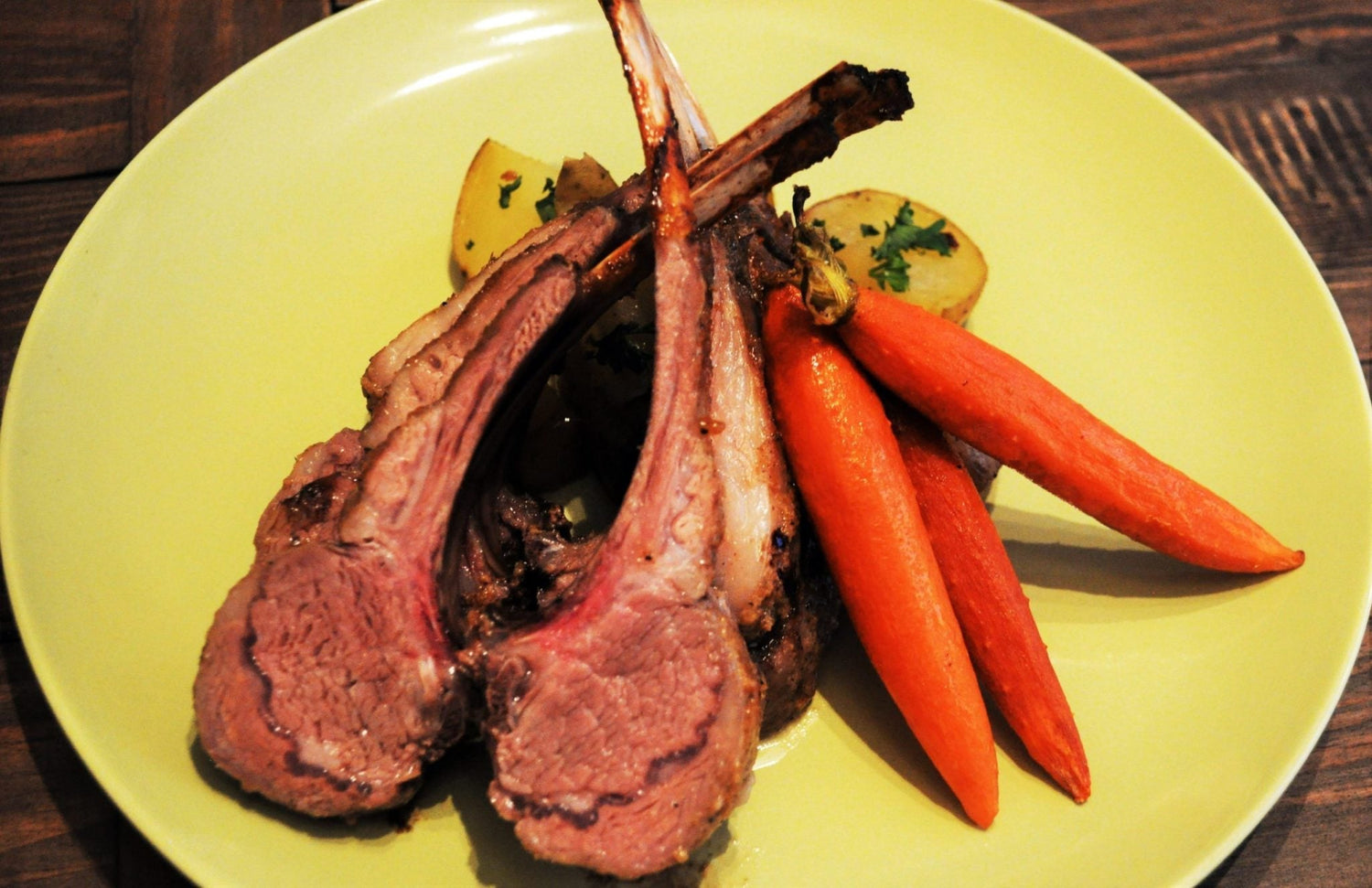 Smoked Spring
Rack of Lamb

Recipe



Easter is here and Spring is in the air! Nothing makes us think more of Spring than Lamb. Serve with your favorite Spring time side dish!
Ingredients
2 Racks of Lamb
For the marinade:
1 Tbsp olive oil
2 Cloves garlic, crushed
2 Tbsp lemon juice
3 Tbsp honey
1 Tsp dried rosemary
1 Tbsp fresh parsley, minced
2 Tbsp fresh mint, minced
2 Tbsp kosher salt
1 Cup of water
Bradley Flavor Bisquettes – Apple
Preparation
Combine together ingredients for marinade.
Trim any meat from the beans if the racks weren't already "frenched" and remove the membrane.
Place lamb in a container and cover with marinade, place in fridge and allow to marinate overnight.
The next day, preheat your smoker to 200-225°F with Bradley Apple Flavor Bisquettes.
Remove lamb from marinade and rinse under cold water.
Pat dry and spray or brush with a light coating of oil.
Smoke for about an hour, or until an internal temperature of 135°F is reached for medium rare (less time for rare, and more if you prefer well done).
Remove from smoker and let rest.
Slice the rack and serve with your favorite Spring time side dish!
Recipe by: Lena Clayton