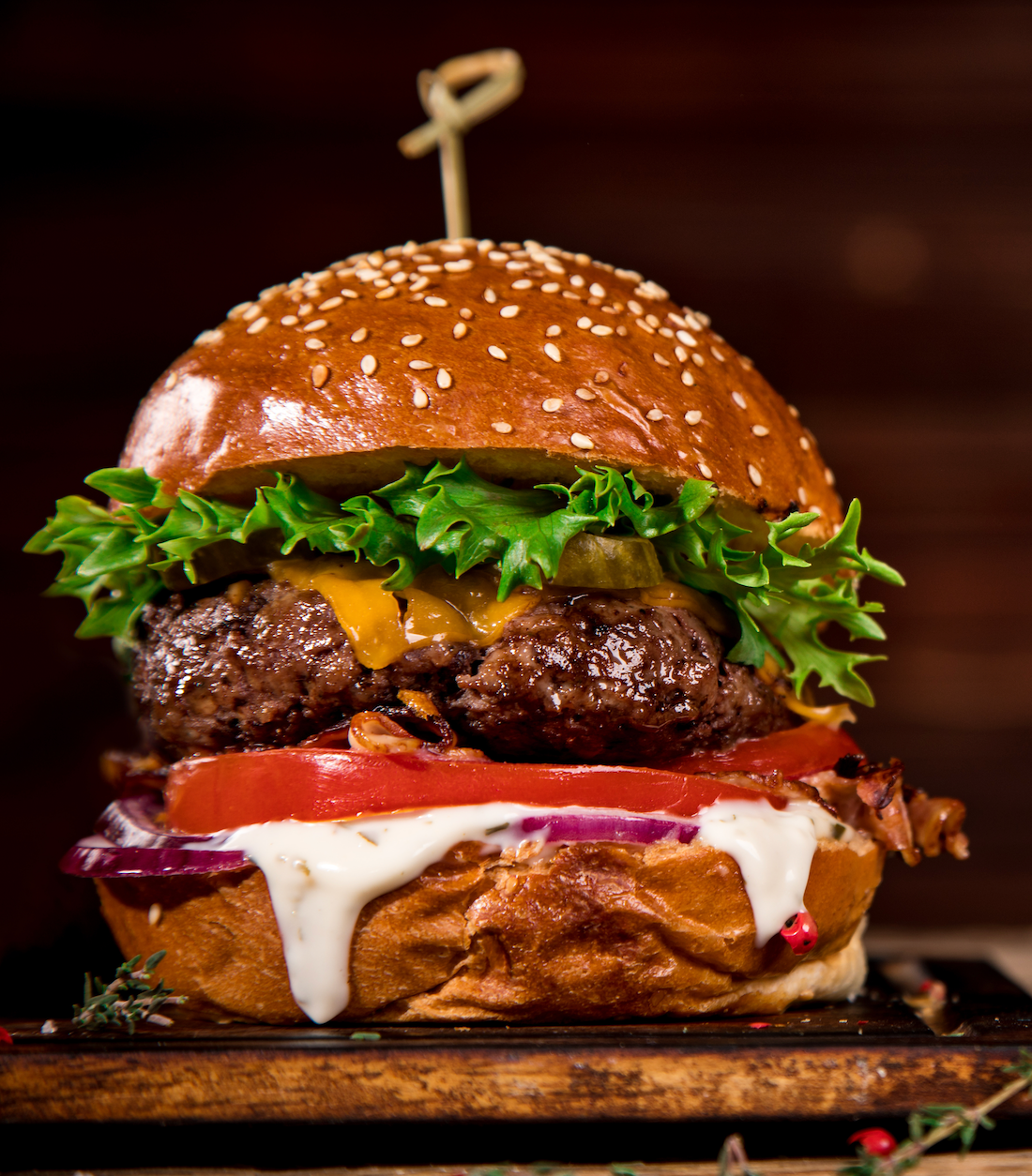 Smoked
Venison Bacon Cheeseburgers

For Memorial Day Recipe



Anyone who has ever been to Wendy's knows what a JBC is. Today, we're going to introduce you to a different kind of burger – the VBC, and it's way better.

The venison bacon cheeseburger is a great change from normal beef patties, and the perfect way to use up any leftover venison from last year's hunt.

What makes them so great? People are always looking for ways to use their deer meat, and don't usually make it into burgers because they're typically a little dry. Well, this recipe changes all of that. These are some of the tastiest, juiciest burgers you'll ever have.

You'll like it so much, you'll grind up more deer meat in the future, after seeing and smelling these VBC's come off the grill!
Ingredients
1 Kg (2.2 lbs) venison - ground
6 Slices bacon - minced
2 Shallots - minced
30 Ml (2 tbsp) olive oil
15 Ml (1 tbsp) Worcestershire sauce
15 Ml (1 tbsp) chopped fresh parsley
5 Ml (1 tsp) minced garlic
Dash of Kosher salt
Dash of fresh ground black pepper
1 Egg - beaten
6 Hamburger buns
Preparation
Preparation:
In a hot skillet, cook bacon until crispy. When that's done, pour bacon and grease into a heatproof bowl.
In the same skillet, add olive oil, garlic and shallots. Cook until fragrant and soft, and add to the bowl containing the bacon and grease.
When cool, add ground venison and other remaining ingredients. Mix using your hands until the ingredients are evenly combined. Refrigerate until you're ready to form the patties.
Cooking Method:
Preheat your Bradley Grill to medium-high heat.
Shape 6 thick hamburger patties and grill to the desired doneness, adding a slice of cheddar cheese just prior to coming off of the hot grill.
Serve on a toasted hamburger bun with all of your favorite toppings including (but not limited to) fresh lettuce, sliced tomatoes and red onions!