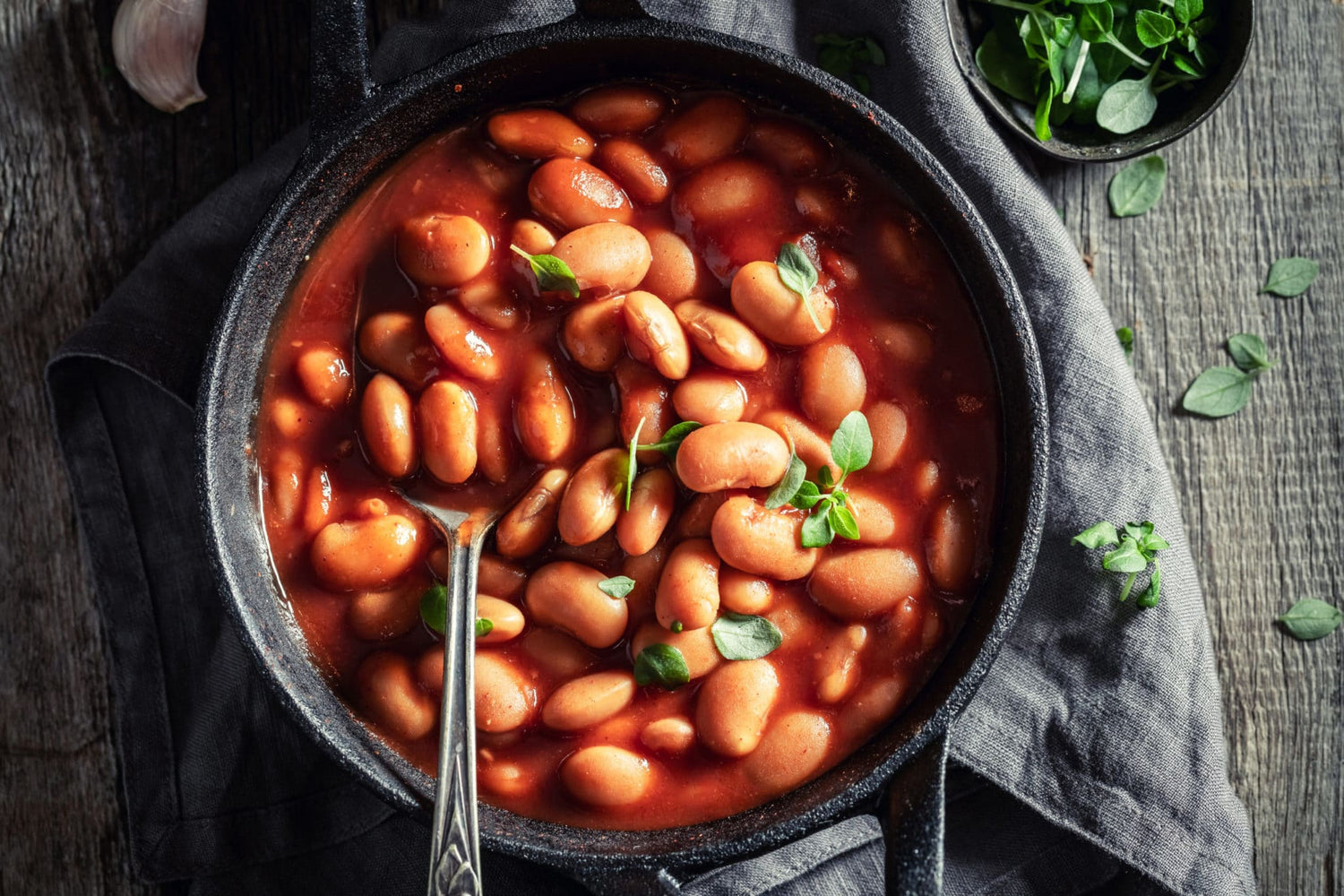 Venison

Smoked Beans Recipe



Looking to switch up your BBQ game? Our venison smoked beans recipe is a must-try! Tender chunks of venison mingle with perfectly smoked beans for a dish that's hearty, flavorful, and sure to impress.
Ingredients
250 Ml (1 c) of diced venison (Note: Other meats, such as beef or pork can substitute)
6 Slices bacon chopped
500 G (1 lb) cooked navy beans
1 Red pepper diced
1 Onion finely diced
15 Ml (1 tbsp) Worcestershire sauce
15 Ml (1 tbsp) Dijon mustard
5 Ml (1 tsp) chili powder (more or less depending on your taste)
250 Ml (1 c) ketchup
65 Ml (¼ c) brown sugar
125 Ml (½ c) molasses
Preparation
In a large bowl, mix together all ingredients thoroughly.
Pour into a 23 cm x 33 cm (9″x13″) glass or ceramic baking dish.
Smoking Method:
Preheat the Bradley Smoker to 105°C (225°F).
Place baking dish in the Bradley Smoker on the top rack.
Using Pecan flavor bisquettes, cook/smoke for approximately 3 to 4 hours.
Stir once each ½ hour for the first 1½ hours. You may wish to turn the smoke generator off after the first 1½ hours but continue cooking the bean mixture.
To Serve:
Little more is needed than a green salad and a crusty loaf or cornbread to sop up the juices of your venison smoked beans.