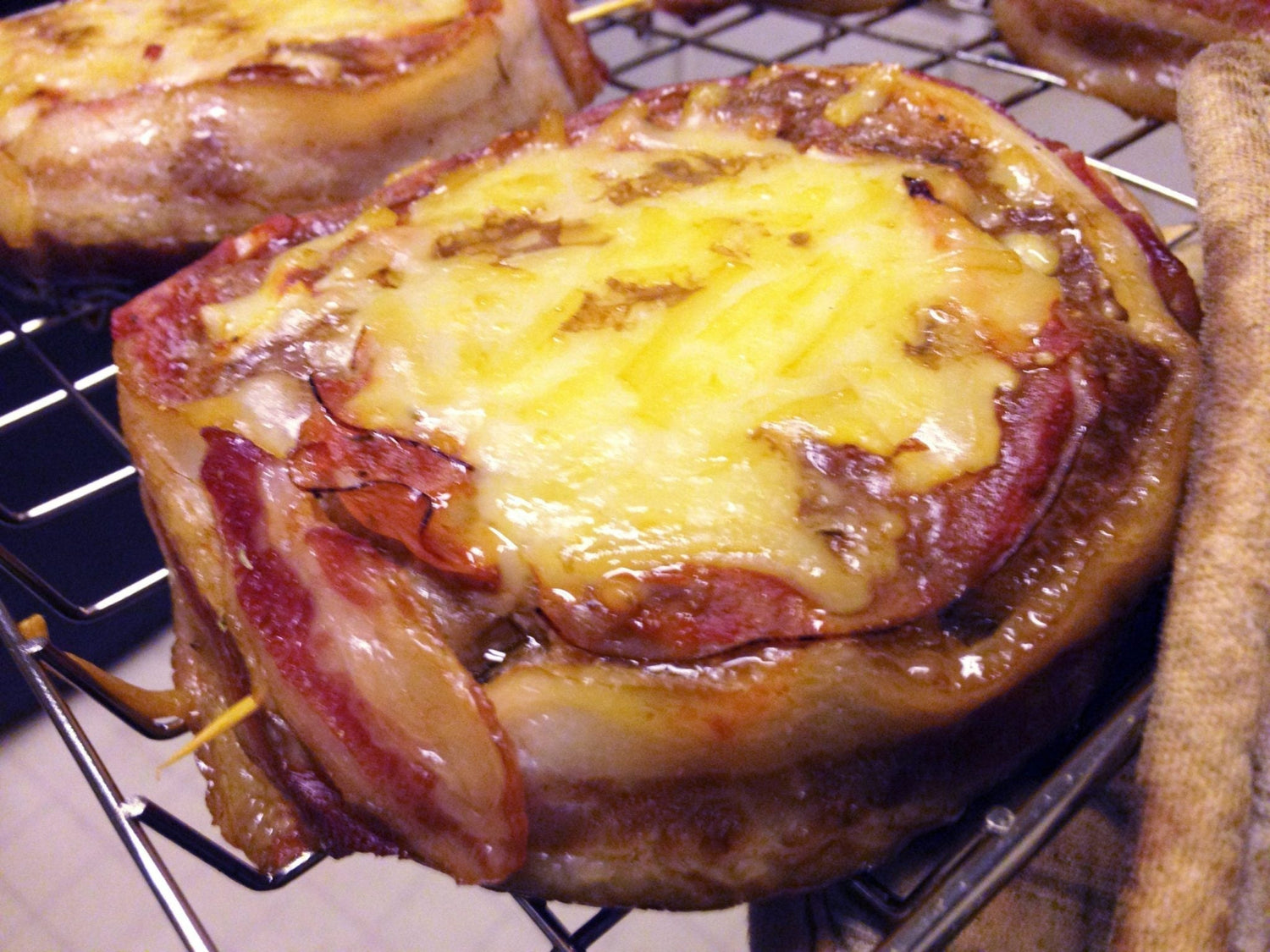 Smoked Bacon Wrapped
Pizza Burger

Recipe



Absolutely delicious! Great backyard treat for the creative mind.

CAUTION! This burger is not for those on a diet of any kind!
Ingredients
1 Pack of ground beef
1 Egg
1 Pack of fresh bacon
½ Cup pizza sauce
½ Cup sliced ham
¾ Cup shredded mozzarella
½ Tsp oregano
½ Tsp garlic powder
Wood of preference
Preparation
In a large bowl beat egg in with ground beef.
Mold baseball sized balls with ground beef and lay on a flat surface.
Press down on the center of the ball with a beer can to create a bowl.
With two pieces of bacon, wrap the outside of the bowl.
Cover the bottom of the bowl with pizza sauce and add a pinch of oregano and garlic powder.
Place a layer of shredded mozzarella.
Layer sliced ham on top of mozzarella.
Apply pizza sauce to the layer of ham and top with mozzarella.
Set your smoker for 225ºF and smoke for 2 hours.