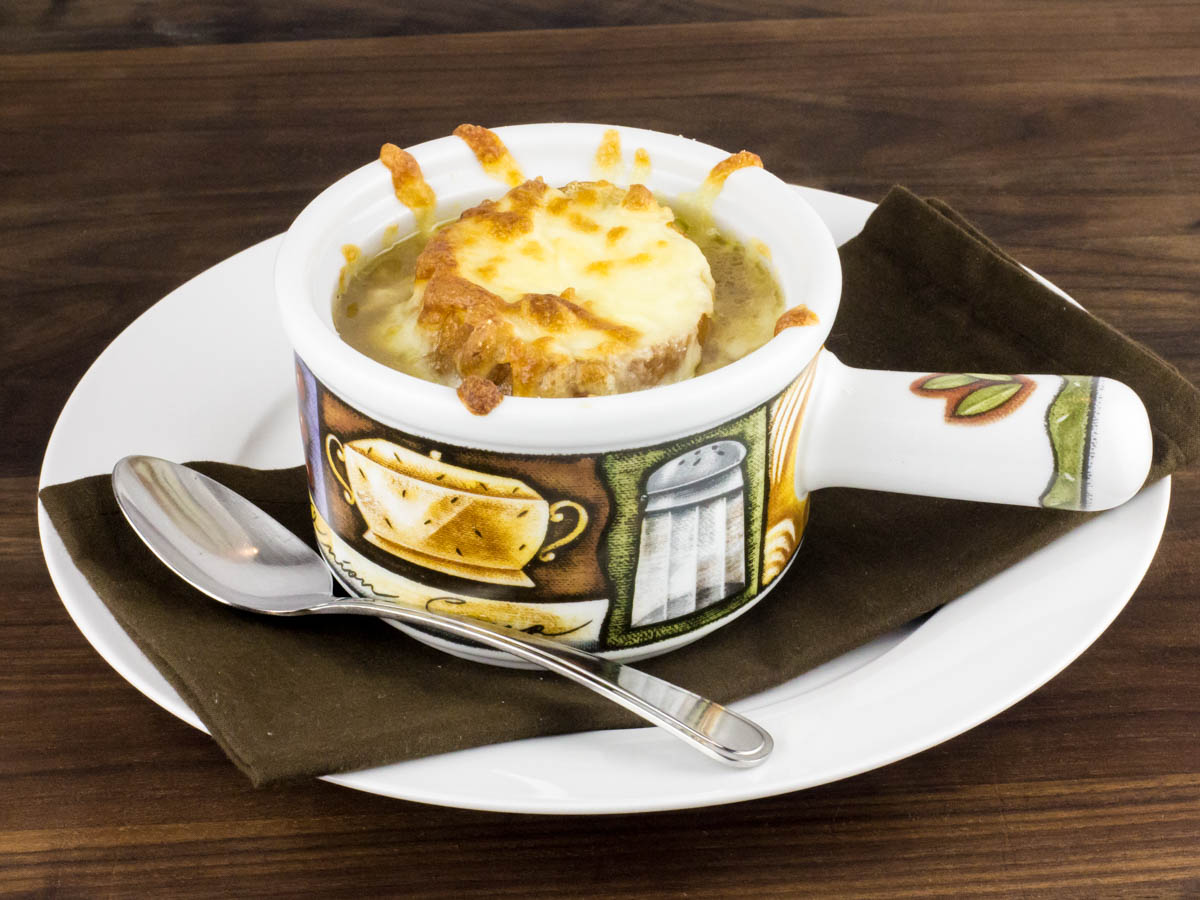 French Onion Soup with Smoked
Gouda

Recipe



Smoked Gouda cheese works well with the strong flavors of this classic French soup. A great suggestion for those cold Winter days. And it's ready in one hour, if you already have the smoked cheese.
Ingredients
¼ Cup butter
5 Large onions - peeled and thinly sliced
2 Tbsp flour
⅓ Cup white wine
8 Cups beef broth
Salt and pepper to taste
French baguette cut into 1 inch slices
1 ⅓ cups smoked Gouda cheese, grated
Preparation
Melt butter in a large saucepan on medium low heat. Add the onions and cook on low until browned and caramelized. Stir often. This can take anywhere from 40-60 minutes. If needed, add a little bit of water to the pan to prevent the onions burning.
Stir in the flour and cook another few minutes.
Whisk in the wine and broth gradually. Bring to a boil and lower to a simmer. Let soup cook for another 30 minutes.
Season to taste with salt and pepper.
Preheat the oven to 375°F.
Ladle soup into 6-8 oven-safe bowls, leaving enough room for bread slices.
Place one slice of baguette on top of each bowl of soup. Sprinkle grated smoked gouda on top of the baguettes evenly among the bowls.
Place the bowls of soup on a large baking sheet and carefully put the baking sheet in the oven. Bake until the cheese is melted and bubbly.
Serve immediately.
By Steve Cylka