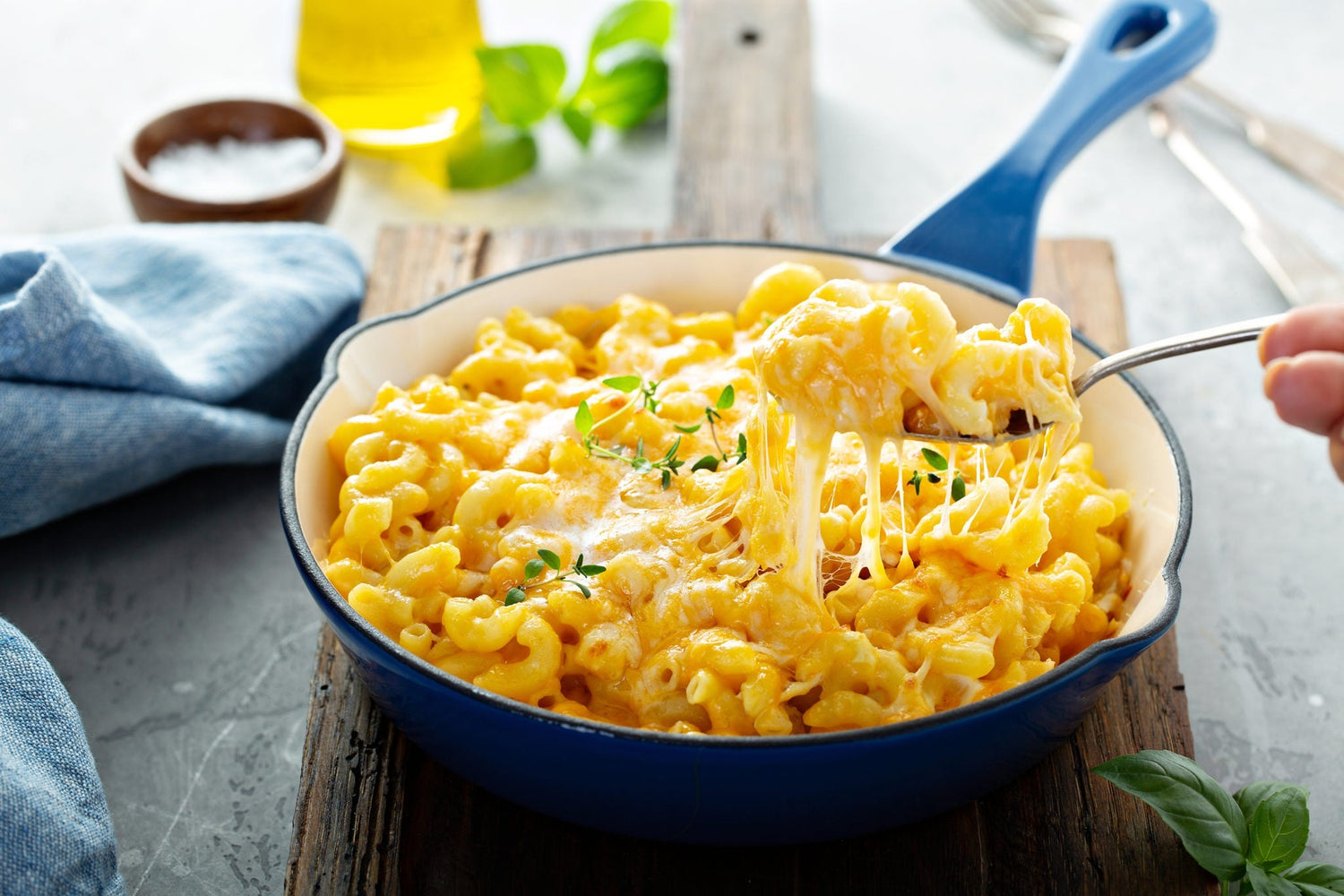 How To Make Smoked
Mac & Triple Cheese


This smoked mac & triple cheese is the creamy dish you were looking for!
Ingredients
16 Ounce elbow macaroni
8 Ounce cream cheese, cut into cubes
2 ½ Cup half-and-half, plus more as needed
1 ½ Cup cheddar cheese
1 ½ Cup shredded smoked mozzarella
1 Cup panko breadcrumbs
5 Tbsp chilled butter, plus more for coating cast iron
2 Tbsp butter, melted
1 Tsp hot sauce, or more to taste
1 Tsp dry mustard
¾ Tsp black pepper
Preparation
Preheat your smoker to 180°F (82°C).
In a large iron skillet, combine the half-and-half, cream cheese, chilled butter, hot sauce, dry mustard and pepper.
Place the skillet inside the smoker and smoke the mixture for 30 minutes. You can use hickory bisquettes for this recipe.
Cook the macaroni 1-2 minutes less than the package directions call for.
Drain the pasta, rinse with cold water, drain again, and return to the pot. Toss the cooled pasta with the shredded cheeses.
Remove the sauce from the smoker and increase the temperature to 320°F (160°C).
Pour the smoked sauce over the pasta, stirring gently.
Take another iron skillet and coat its inside with 1 tablespoon chilled butter. Pour the macaroni and cheese into the skillet.
Combine breadcrumbs with 2 tablespoons melted butter and spread over the top of macaroni.
Take the pasta to the smoker and smoke it until the top is lightly browned (about 40 minutes). Serve it with some paprika dusted at the top.