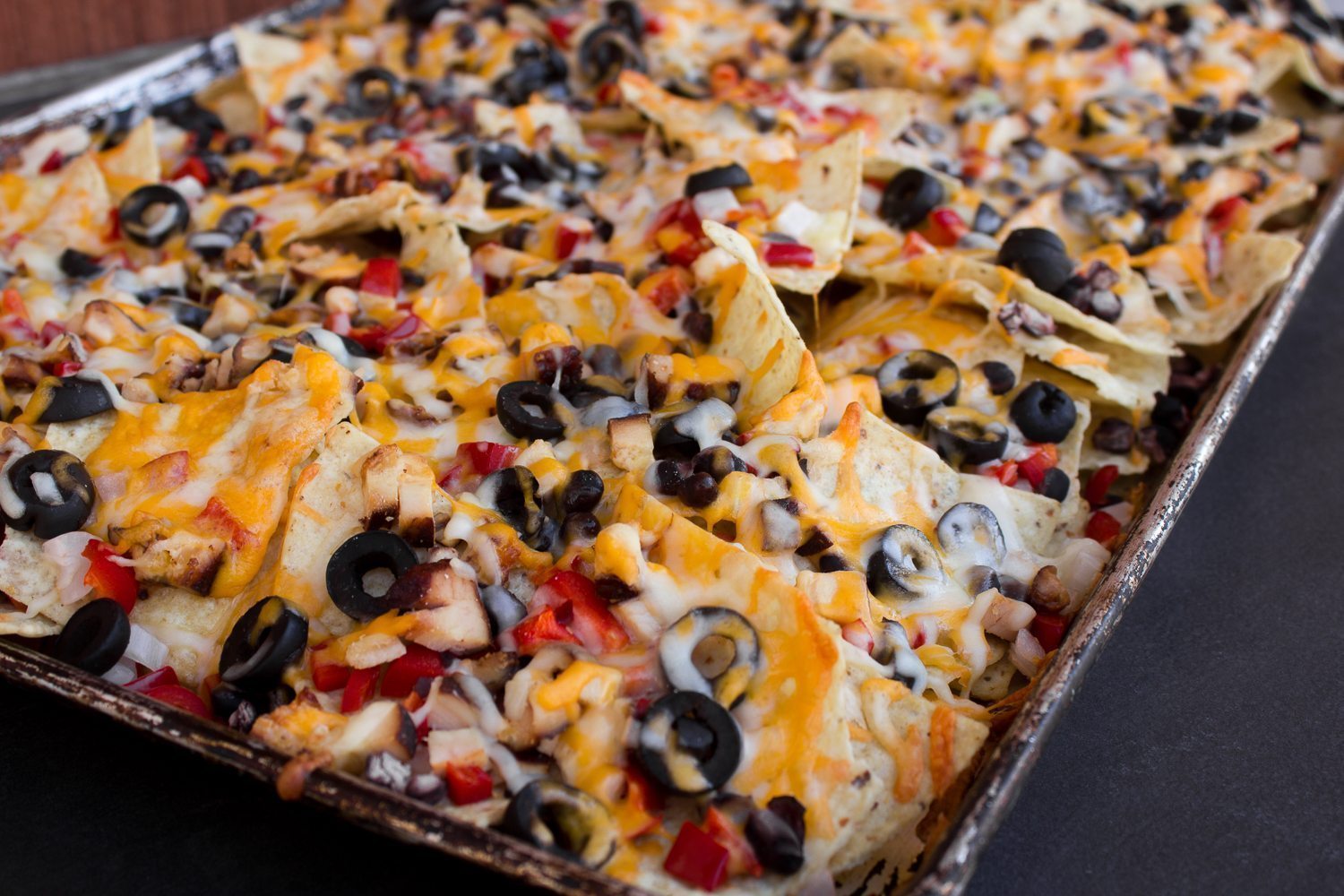 Smoked
Chicken and Black Bean

Nachos Recipe



Movie night favorite! This Smoked Chicken and Black Bean Nachos recipe is easy to make and will shake up your routine.
Ingredients
1 Tbsp chili powder
½ Tsp cayenne pepper
½ Tsp salt
2 Boneless skinless chicken breasts
1 Onion - diced
1 Red pepper - diced
1 Can black beans - drained
1 Can black olives - drained
3 Cups grated cheese (cheddar and/or monterey jack)
1 Large bag tortilla chips (approx. 500g)
Preparation
Set the smoker to 250ºF using wood bisquettes of choice.
In a small bowl, mix together the chili powder, cayenne pepper and salt. Rub the spice blend all over both chicken breasts.
Place the chicken breasts on smoker rack and put the rack in the Bradley smoker. Smoke the chicken until they reach an internal temperature of 165ºF, about 2½ hours.
Chop up the chicken breasts into small chunks.
Preheat oven or grill to 400ºF.
Spread tortilla chips on a baking sheet or pizza stone.
Sprinkle diced onion, pepper, chicken, black beans, black olives and grated cheese on the tortilla chips.
Place in the oven or on the grill for about 15-20 minutes, or until the cheese is melted and the onions and peppers soften.
Serve hot.