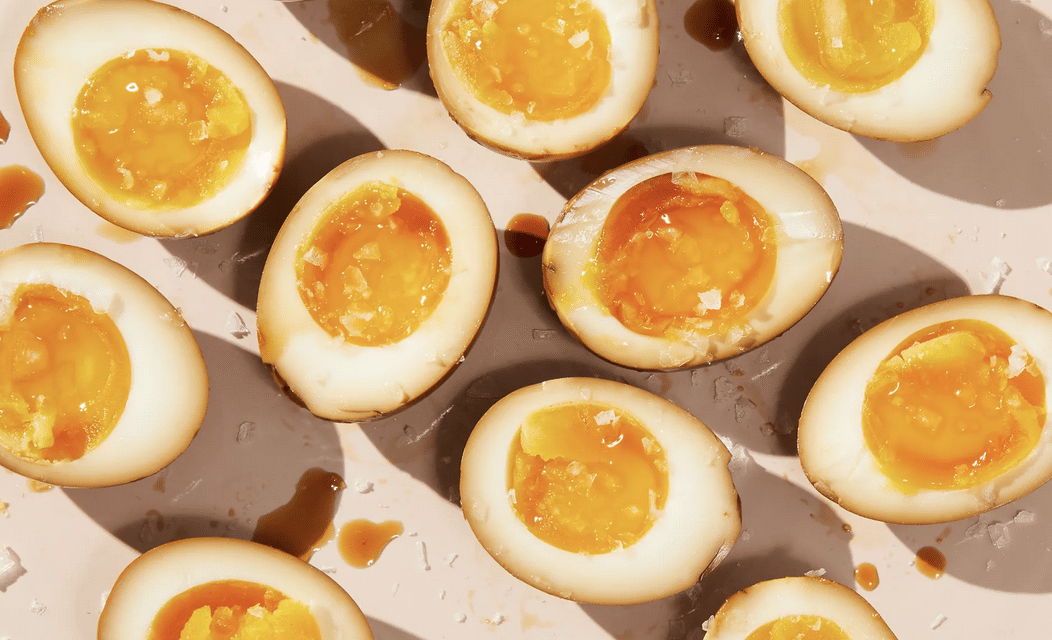 Smoked Soy
Marinated Eggs

Recipe



To prepare this Smoked Soy Marinated Eggs Recipe, I only cold smoke one of the items, such as only the eggs. As a result, the smoke from that one item will infuse into the pickling solution. Besides, it will add a smokey flavor to everything. If you smoke all of the ingredients, you may find the smoke flavor overwhelming. I smoke my eggs for two hours using pecan. Use 1 hour 20 minutes of hickory. The more vinegar and the longer the eggs stay in the pickling solution, the more "rubbery" the egg whites will get.
Ingredients
6 Large eggs
5 Garlic cloves, peeled
3 Dried chiles de árbol or 1 tsp. crushed red pepper flakes
¾ Cup soy sauce
3 Tbsp mirin (sweet Japanese rice wine)
2 Tbsp unseasoned rice vinegar
Toasted sesame seeds (for serving; optional)
Preparation
Do ahead: Eggs can be marinated 2 days ahead. Cover and chill.
Gently lower eggs into a large saucepan of boiling water. When water returns to a gentle boil, cook for 7 minutes. Using a slotted spoon, transfer to a bowl of ice water and let cool for 2 minutes (eggs may still be a little warm). Remove eggs from ice water and peel.
Meanwhile, bring garlic, chiles, soy sauce, mirin, vinegar, and 2 cups water to a boil in a medium saucepan. Reduce heat; simmer 5 minutes. Remove from heat and add eggs. Let sit for at least 1 hour.
To serve, drain eggs, quarter, and sprinkle with sesame seeds if desired.
The longer you let them sit, the more flavor they'll pick up, but if you only have an hour, serve egg quarters with some of the pickling liquid drizzled over for extra flavor.