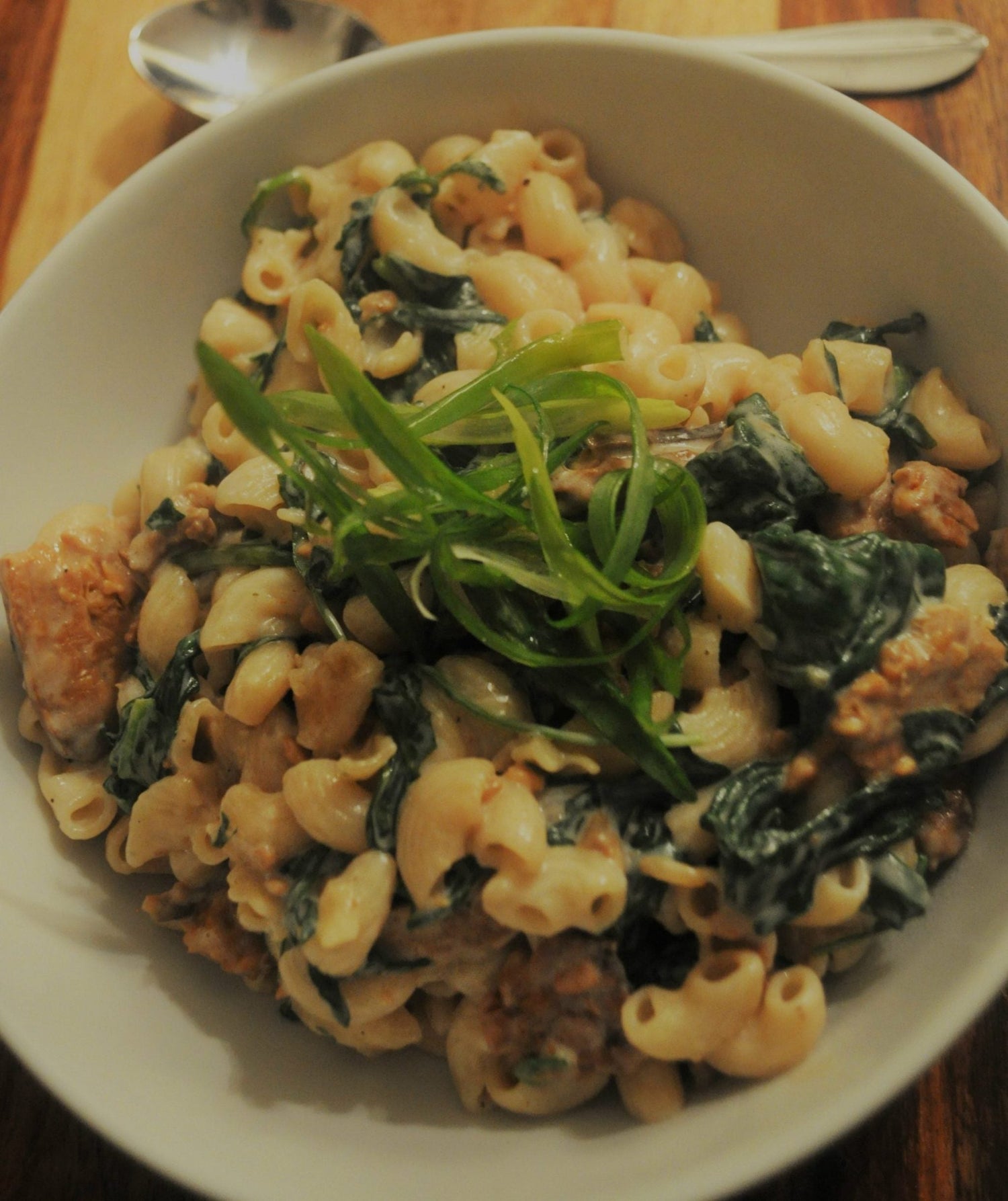 Smoked
Tempeh

Recipe



Meatless Mondays don't need to be bland. Here's a great vegetarian recipe that is sure to please everyone at home!
Ingredients
3 Tbsp soy sauce
1 Tbsp rice vinegar
1 Tbsp brown sugar
½ Tsp chili powder
1 Tsp garlic powder
8 Oz. Block of tempeh
Bradley Flavor Bisquettes – Mesquite
Preparation
Cut the tempeh into long strips, much like strips of bacon.
Whisk together soy sauce, vinegar, brown sugar, chili powder, and garlic powder to make the marinade.
Place tempeh strips into a bag and pour marinade over top.
Seal and place in the fridge overnight.
The next day, preheat the smoker to 200°F with Mesquite Flavor Bisquettes.
Remove tempeh strips from the brine and place them on a wire rack.
Place in smoker and smoke for 1-2 hours, turning over at the halfway mark.
Remove from smoker and serve as you would bacon – fried with breakfast, or in homemade Mac n' Cheese!