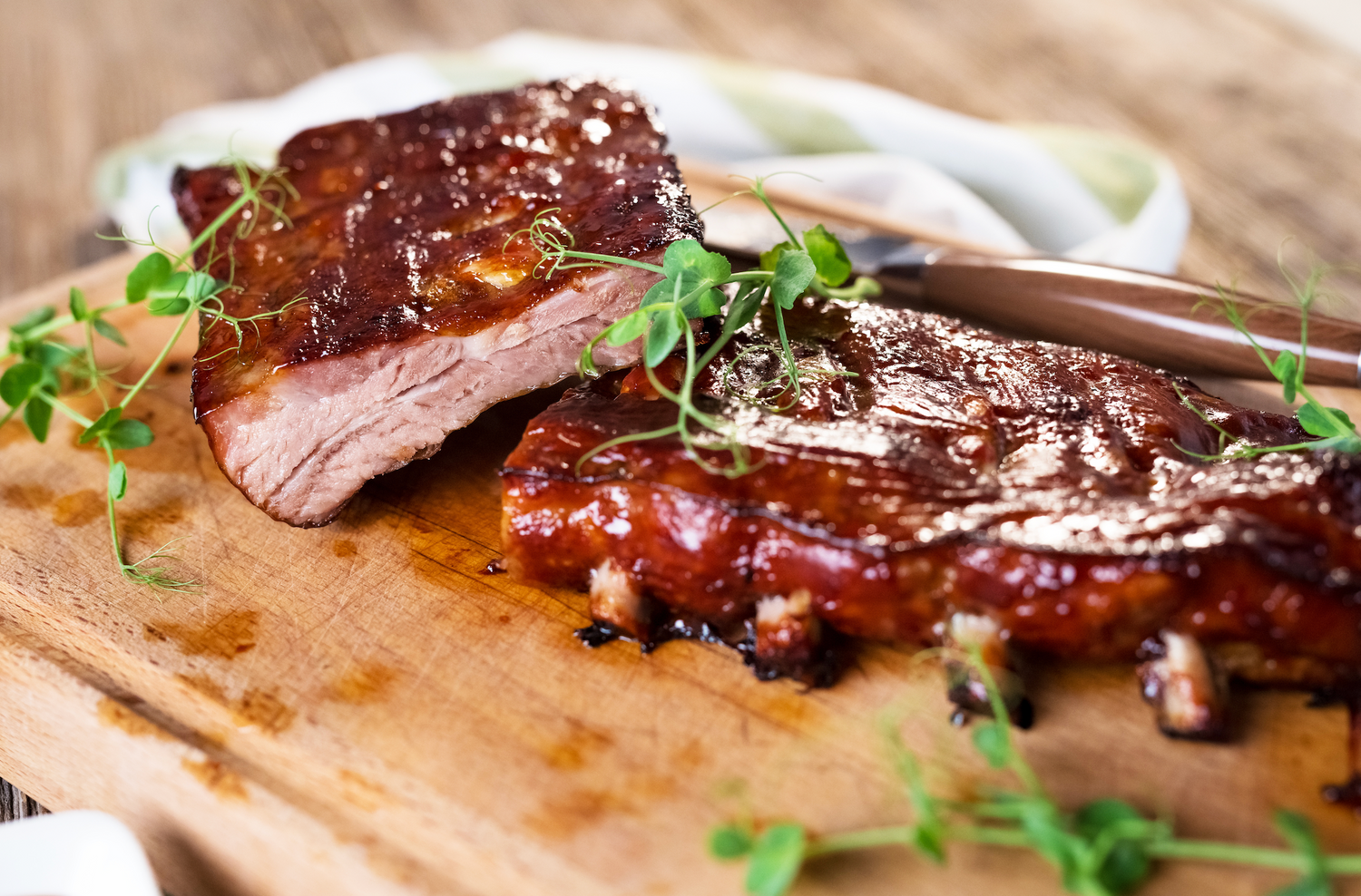 3-2-1 Ribs How to – How to Cook
BBQ Pork Back Ribs


Indulge in the mouth-watering goodness of these fall-off-the-bone BBQ back ribs! With a perfectly balanced rub of kosher salt, black pepper, and paprika, these ribs are slow-smoked for 7 hours, basted with BBQ sauce, and then smoked again for an extra hour for a flavor that's simply irresistible.
Ingredients
2 Back ribs
Aluminum foil
BBQ sauce
For the rub:
⅓ Kosher salt
⅓ Coarse black pepper
⅓ Paprika
Preparation
Go to the narrow end of the ribs, grab the membrane with a paper towel and pull it out.
Sprinkle a lot of your rub on both back ribs, make sure to massage the rub into your back ribs.
Put your ribs on a rack and place them in the smoker. Put the cook temperature time to 225ºF (107ºC), cook time for 7 hours, smoke time for 3 hours, and add 9 hickory bisquettes.
While the ribs are smoking, bring out two layers of aluminum foil for the ribs (2 aluminum foils per rib).
Once the ribs are done smoking for 1 hour bring them out while the smoker is still running. Put the ribs in the double aluminum foil and put them in the smoker to smoke for another 1 hour.
Once it has smoked for another 1 hour, bring them out, remove the ribs from the aluminum foil and add your bbq sauce.
Carefully bring out your BBQ ribs and place them on the rack and smoke and cook them for another 1 hour.
Take your ribs out of the rack and place them onto a plate and enjoy!
Recipe by: Smokin' with Joe
Hickory
Wood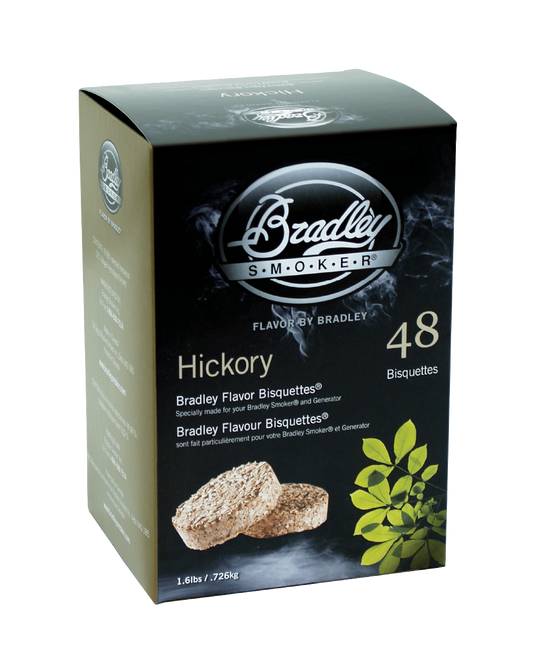 The strong and sweet flavour of Hickory Bisquettes make it one of the more popular woods for smoking, and especially pairs well with poultry, beef, pork, game, water fowl, nuts, and cheese.
Shop Now