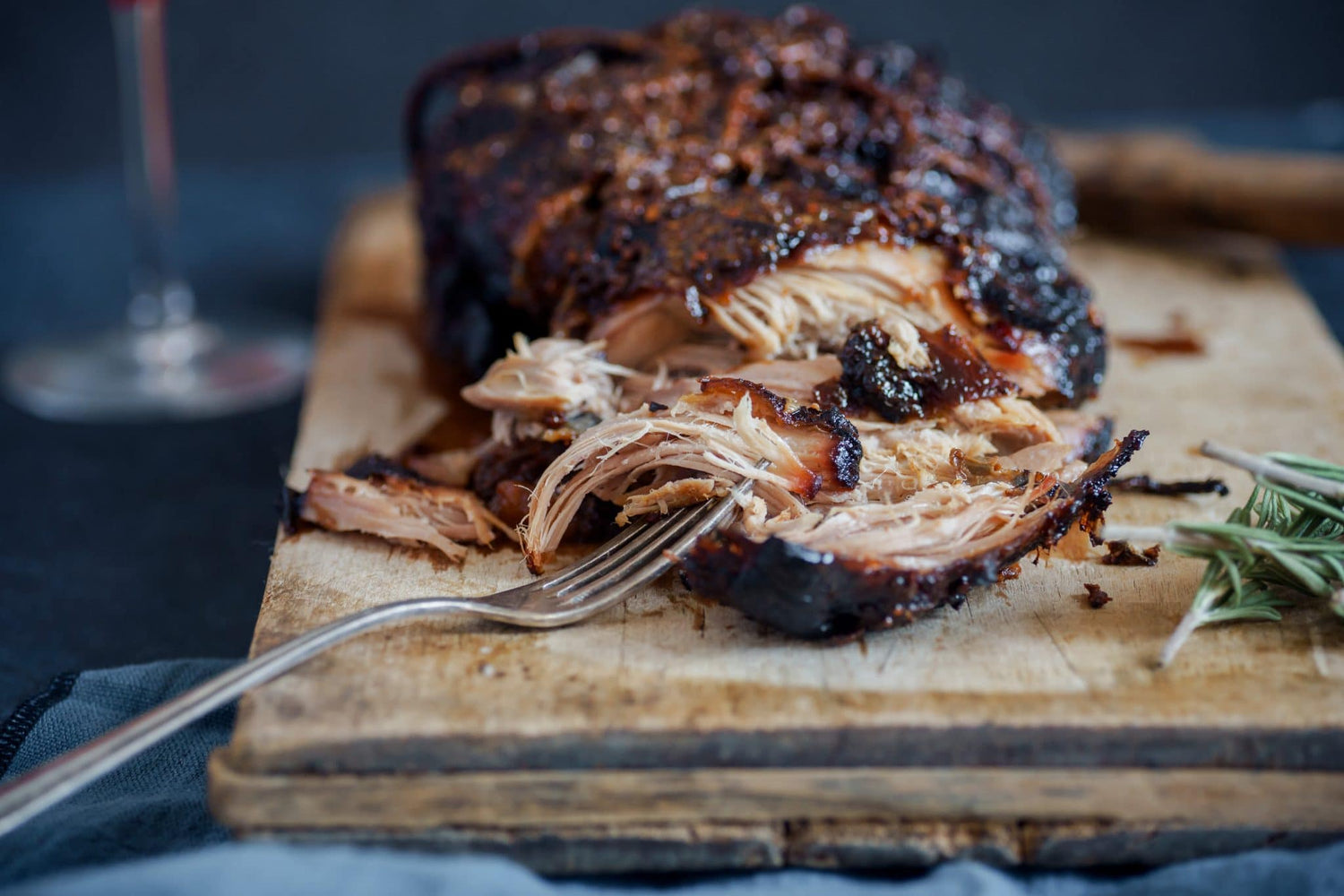 Smoked
Pulled Pork

Recipe



This recipe is referred to by many as " the best smoked pulled pork I have ever tasted". It is great right out of the smoker but some say it is even better the next day, as the smoke and bark flavor infuse the interior meat after pulling. Most folks who have had my pulled pork never order pulled pork again when they eat out. Saying that restaurant pulled pork is a let down from this recipe.
Ingredients
Rub ingredients:
⅛ Cup of salt
½ Cup of brown sugar
½ Cup of white sugar
3 Tbsp chili powder
2 Tbsp paprika
1 ½ Tbsp black pepper
1 ½ Tbsp onion powder
1 ½ Tbsp garlic powder
1 ½ Tbsp ground cumin
½ Tbsp cayenne
1 Tbsp Accent
½ Tsp cinnamon
½ Tsp coco
⅛ Cup of yellow mustard to coat pork butt
1 (6-8 pound whole, pork butt)
Vinegar Sauce Ingredients:
½ Cup apple cider vinegar
½ Tbsp dark brown sugar
1 Tsp ketchup
1 Tsp Texas Pete's
¼ Tsp red pepper flakes
¼ Tsp ground black pepper
¼ Tsp kosher salt
Preparation
Sift all of the rub ingredients into a medium bowl and mix well. Set aside. Trim all the outer fat from pork butt. Generously cover all sides of the roast with mustard.
Coat all over with rub and gently massage it in.
Wrap in plastic wrap and refrigerate for 12 to 24 hours.
Set the smoker temperature to 250ºF (121.1ºC). When the smoker comes up to temperature, place unwrapped pork butt in the smoker. Set vents to ½ open. Turn on the smoke generator for the first 4 hours of the cook using hickory. Then turn the smoker up to 280ºF (137.8ºC).
Cook for about 2 hours per pound, until the internal temperature reaches 204ºF (95.6ºC).
Remove from the smoker, a tent in tin foil, and allow to rest for 30 min. Remove tinfoil and pull with forks. Sprinkle with ½ cup vinegar sauce and mix well.
Serve.
Hickory
Wood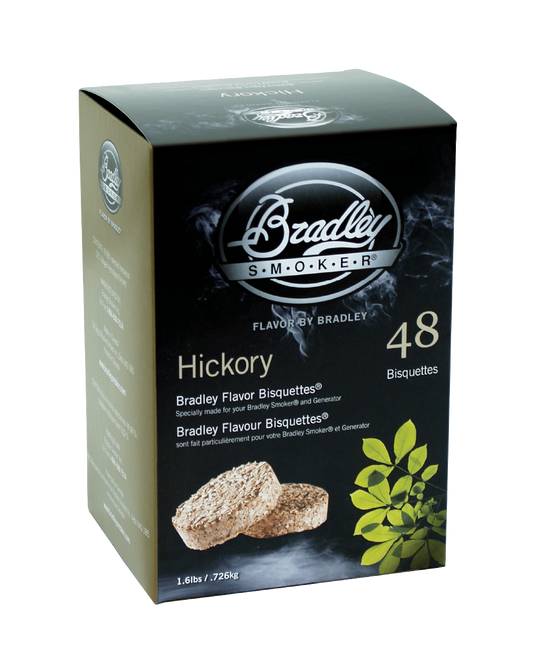 The strong and sweet flavour of Hickory Bisquettes make it one of the more popular woods for smoking, and especially pairs well with poultry, beef, pork, game, water fowl, nuts, and cheese.
Shop Now