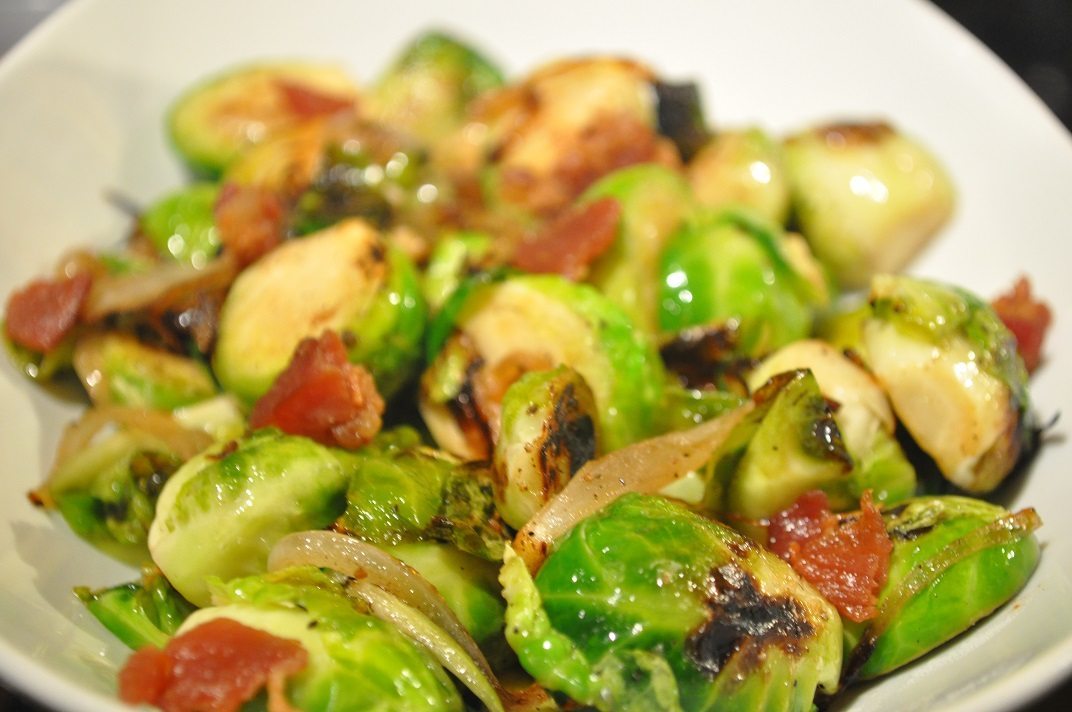 Brussels Sprouts with Smoked
Bacon

Recipe



This recipe for Brussels Sprouts with Smoked Bacon is a delicious way to eat more veggies. There's no way to go wrong. Everybody will love it.
Ingredients
4 Strips thick-cut bacon
2 Tbsp butter
1 Pound brussels sprouts, halved and de-stemmed
2 Shallots - minced
3 Cloves garlic - minced
Salt & pepper, to taste
Preparation
Fry bacon in a large skillet over medium-high heat until crispy.
Remove from skillet and dab with paper towel to remove most of the excess fat, then chop.
In the same skillet (with all the delicious bacon flavor), melt butter over high heat.
Add onions and brussels sprouts and sauté, until sprouts are golden brown.
Season with salt & pepper and toss bacon back into pan to combine.