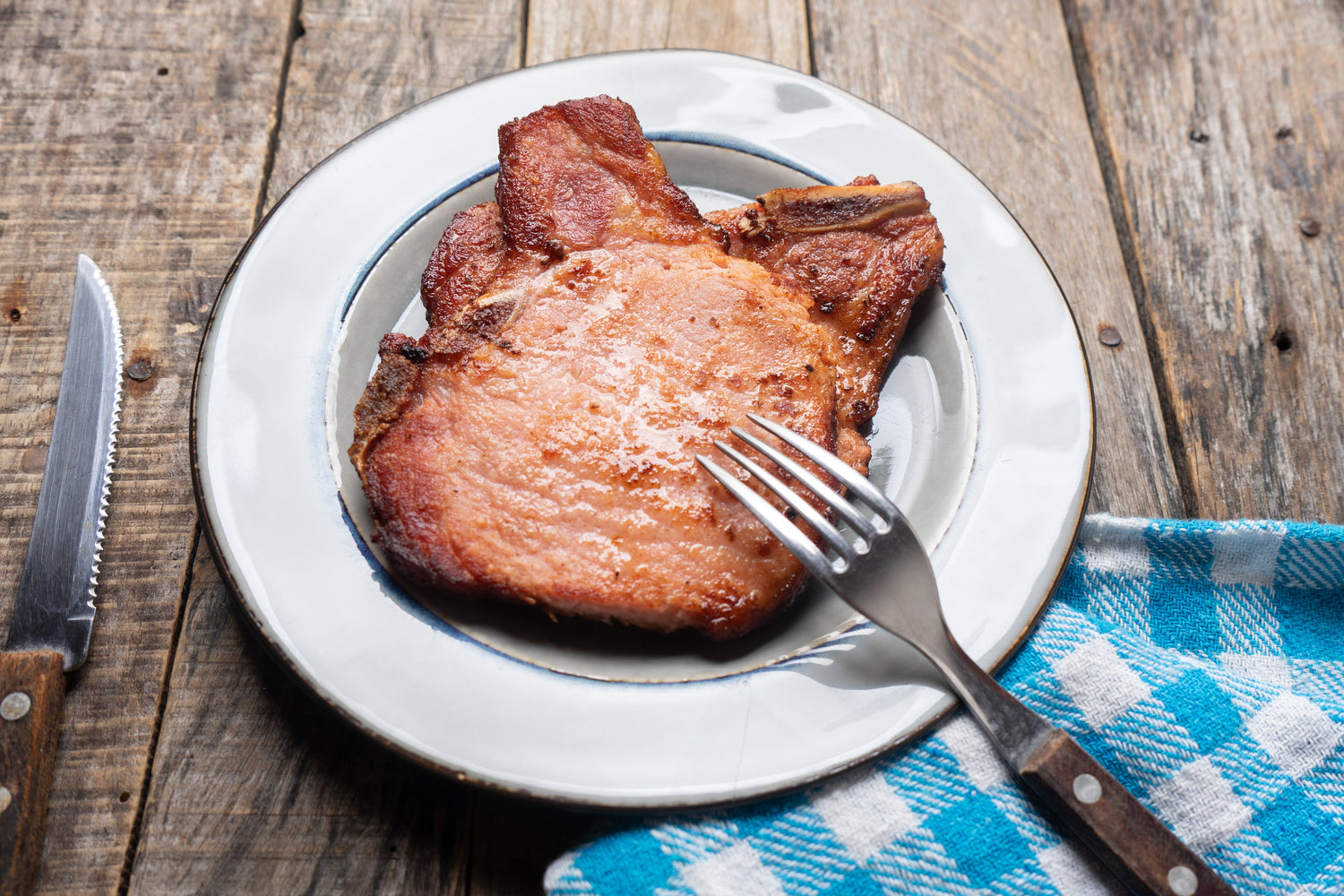 Hot Smokin' Gal's Smoked
Pork Chops

Recipe



Prepare yourself for a succulent feast with these mouthwatering Hickory-Smoked Pork Chops. Infused with the perfect blend of Morton's Tender Quick, hickory salt, and dark brown sugar, these tender chops are marinated to perfection, bathed in a hint of pineapple juice, and then slow-smoked to smoky-sweet perfection, leaving you with a plateful of irresistible flavors in every bite.
Ingredients
5 Tbsp of Morton's Tender Quick for 5 pounds of pork chops
1 Tbsp + of hickory salt from Butcher Packer
A little less than a ¼ cup of dark brown sugar
Preparation
Rub down the chops and seal them in a plastic bag. (I used my Foodsaver) Instructions on Morton say 4 – 6 hours for the rub.
After 4½ hours, cut open the bag and add a little pineapple juice (I was out of apple cider) in with the chops and resealed. ** see below.
Let them sit for about another 45 minutes, then remove chops and rinse.
Smoke in the Bradley at 200°F for an hour.
Increase temperature to 225°F for ½ an hour to finish cooking,
Use 3 apple bisquettes.
** These chops were pretty thin.
Apple
Wood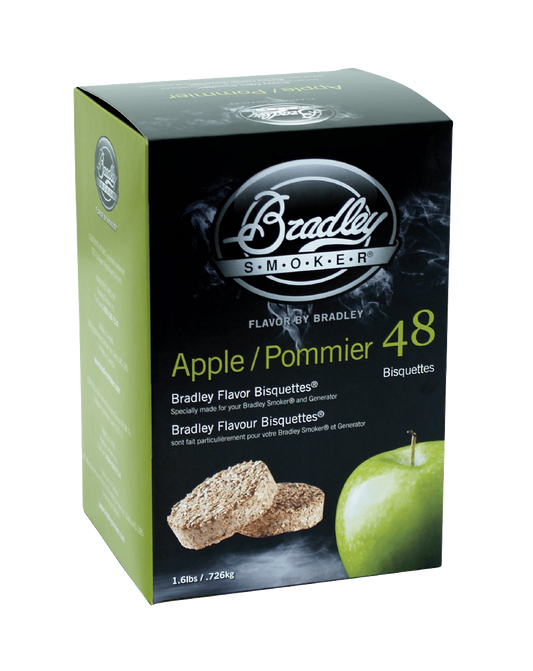 A light, fruity and slightly sweet smoke aroma that pairs with poultry, beef, pork, lamb, and cheese.
Shop Now