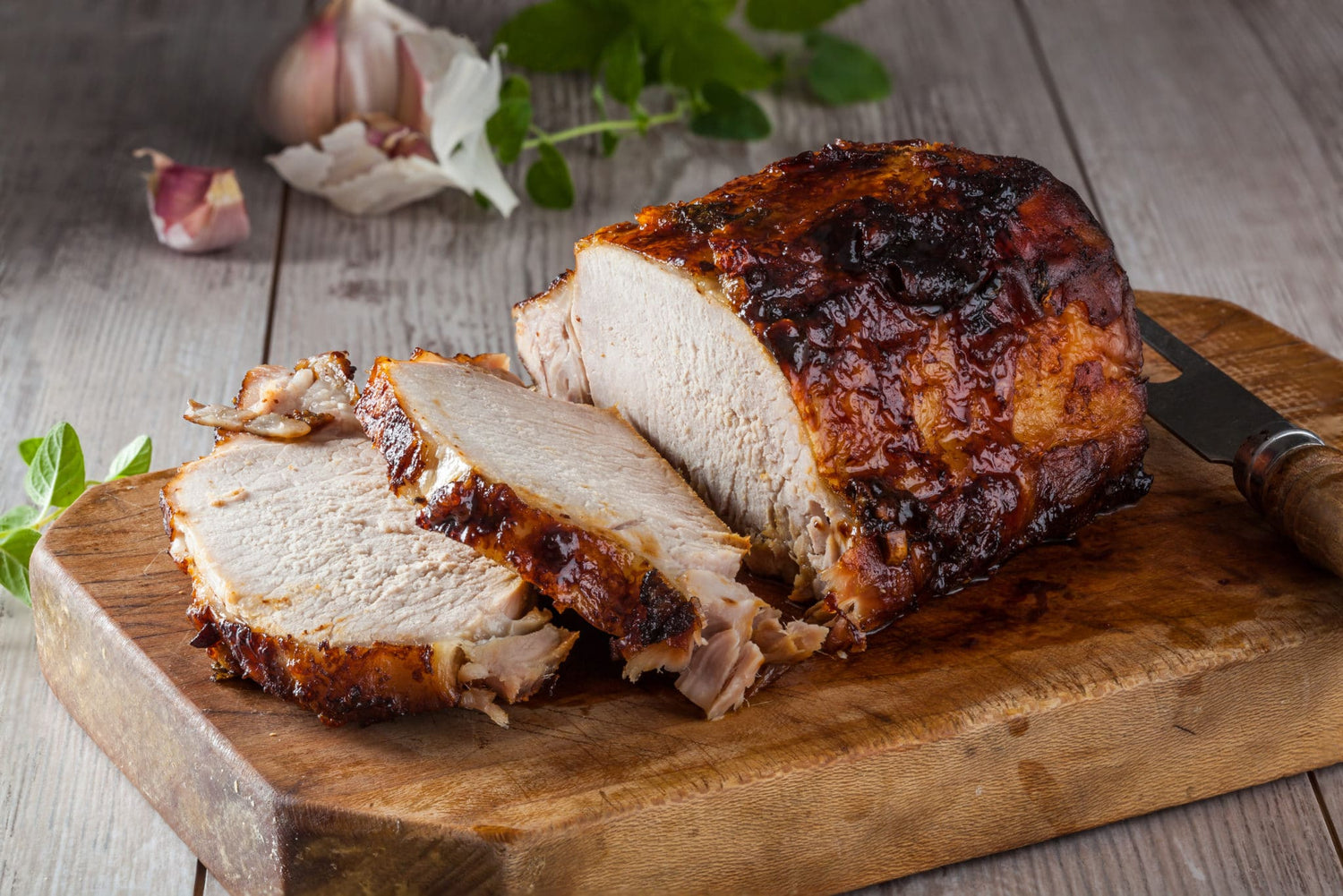 How To Make Smoked
Pork Loin


This smoked pork loin is a perfect roast for the entire family or a group of friends backyard BBQ!
Ingredients
1 Pork loin
1 Tbsp coarse salt
2 Tbsp garlic powder
2 Tbsp onion powder
1 Tbsp ground mustard
2 Tbsp smoked paprika
½ Tbsp cayenne pepper
¼ Cup dark brown sugar
Preparation
For seasoning, mix well all the dry rub ingredients in a bowl (you can use a fork to separate anything that is stuck together), spread it evenly on the meat and you are good to go. Two good tips here are keeping an empty shaker for your own mixtures, applying with it will be a lot easier; and to finish you can baste the pork with olive oil before applying the rub, it will be of good help while applying.
Set the temperature of your smoker to 180°F (82°C) and preheat it for 15 minutes. You can use cherry bisquettes for this recipe.
Place the pork loin on the rack and smoke it for 3 to 4 hours.
Remove from the smoker and finish it on the grill cooking for 20 to 30 minutes at 350°F (177°C).
Remove from the grill and enjoy!
Cherry
Wood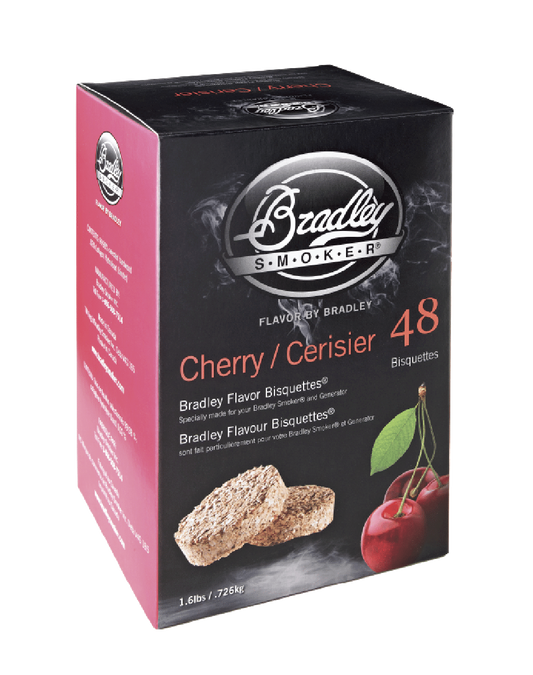 Cherry Bisquettes provide a mild, sweet, and fruity aroma perfect for smoking poultry, fish, seafood, beef, pork, lamb, water fowl, vegetables, and cheese.
Shop Now