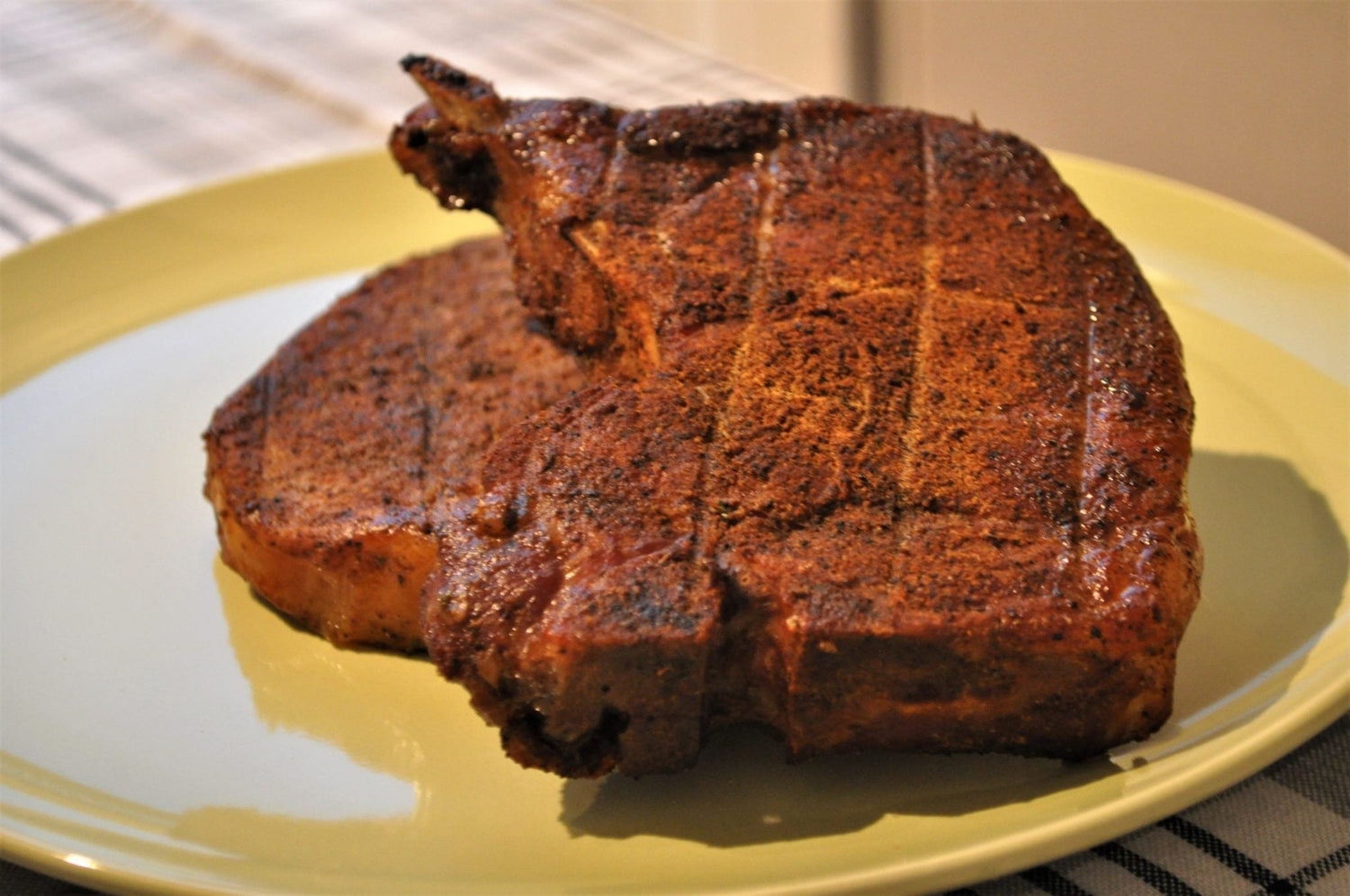 Mesquite Smoked
Pork Chops


These Mesquite Smoked Pork Chops are irresistible. Take them over the top by smoking them with Mesquite bisquettes.
Ingredients
6 Center cut pork chops
¼ Cup kosher salt
⅓ Cup brown sugar
2 Tbsp black pepper
1 Tbsp thyme
1 Tbsp sage
2 Tbsp garlic powder
1 Tbsp cayenne
Bradley Flavor Bisquettes – Mesquite
Preparation
Preheat smoker to 225 – 250°F with Mesquite Flavor Bisquettes.
Mix together ingredients for rub.
Cover all sides of the pork chops with the rub.
Smoke pork chops for 1½ to 2 hours.
Serve warm.
Recipe by: Lena Clayton
Mesquite
Wood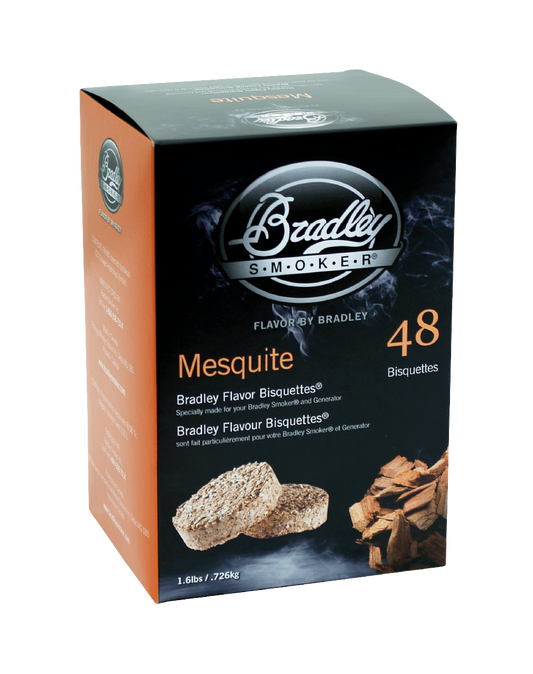 As the strongest of the smoker woods, it perfectly complements rich meats such as steak, duck, and lamb with its stronger, slightly sweeter, and more delicate than Hickory flavour.
Shop Now