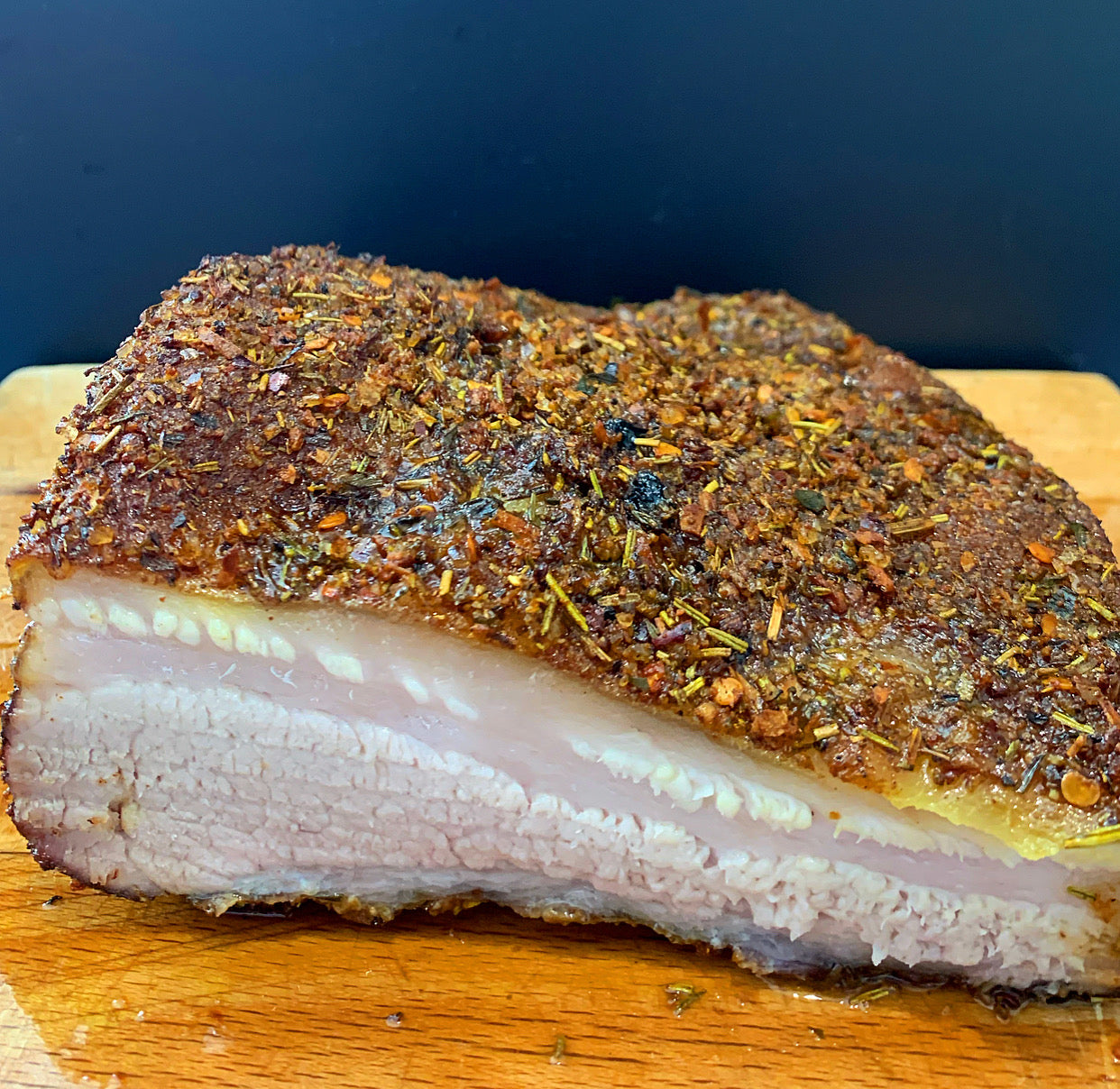 Smoked
Pork Belly
Dan Shahin

Achieve the ideal tenderness and flavor.
Ingredients
1kg Pork Belly – approx. 1.5 inch thick and flat
2 tbsp Brown Sugar
1 tbsp dried Oregano
2 tsp Cumin Seeds lightly crushed
2 tsp Coriander Seeds lightly crushed
2 tsp Black Pepper
2 tsp Salt
2 tsp Sweet Paprika
2 tsp Garlic
2 tsp Onion Powder
 Zest of 1 Lemon
2 tbsp Olive Oil / Mustard / Hot Sauce – optional to help the rub adhere
Preparation
Method:
Combine all the rub ingredients together.
If using, massage the Olive Oil / Mustard / Hot Sauce all over the pork belly to cover.
Sprinkle the rub all over the pork belly evenly. Allow 15 minutes for the rub to take and adhere to the joint.
Set smoker temperature to 110C. Once up to temperature, start smoking. We are using Cherry Flavour Bisquettes, but you can use whichever flavour you wish.
Put the pork belly into the smoker with a drip tray underneath.
Allow the joint to smoke until an internal temperature of approximately 93 C. This will take approximately 8-10 hours.
Rest the joint and slice to enjoy.
Cherry
Wood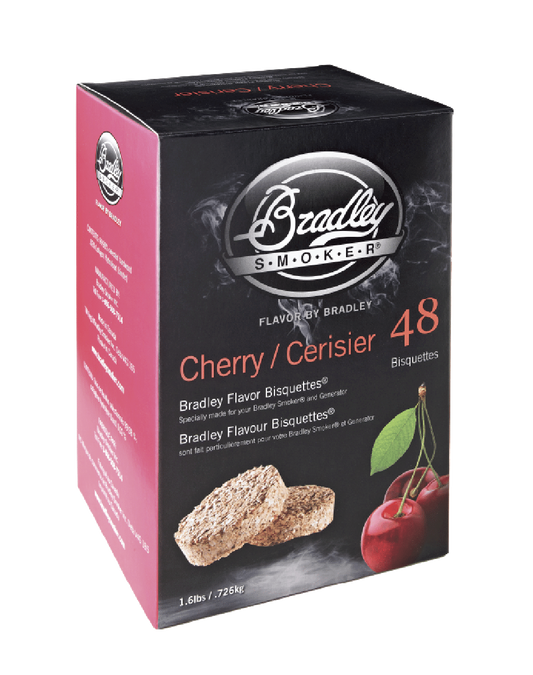 Cherry Bisquettes provide a mild, sweet, and fruity aroma perfect for smoking poultry, fish, seafood, beef, pork, lamb, water fowl, vegetables, and cheese.
Shop Now