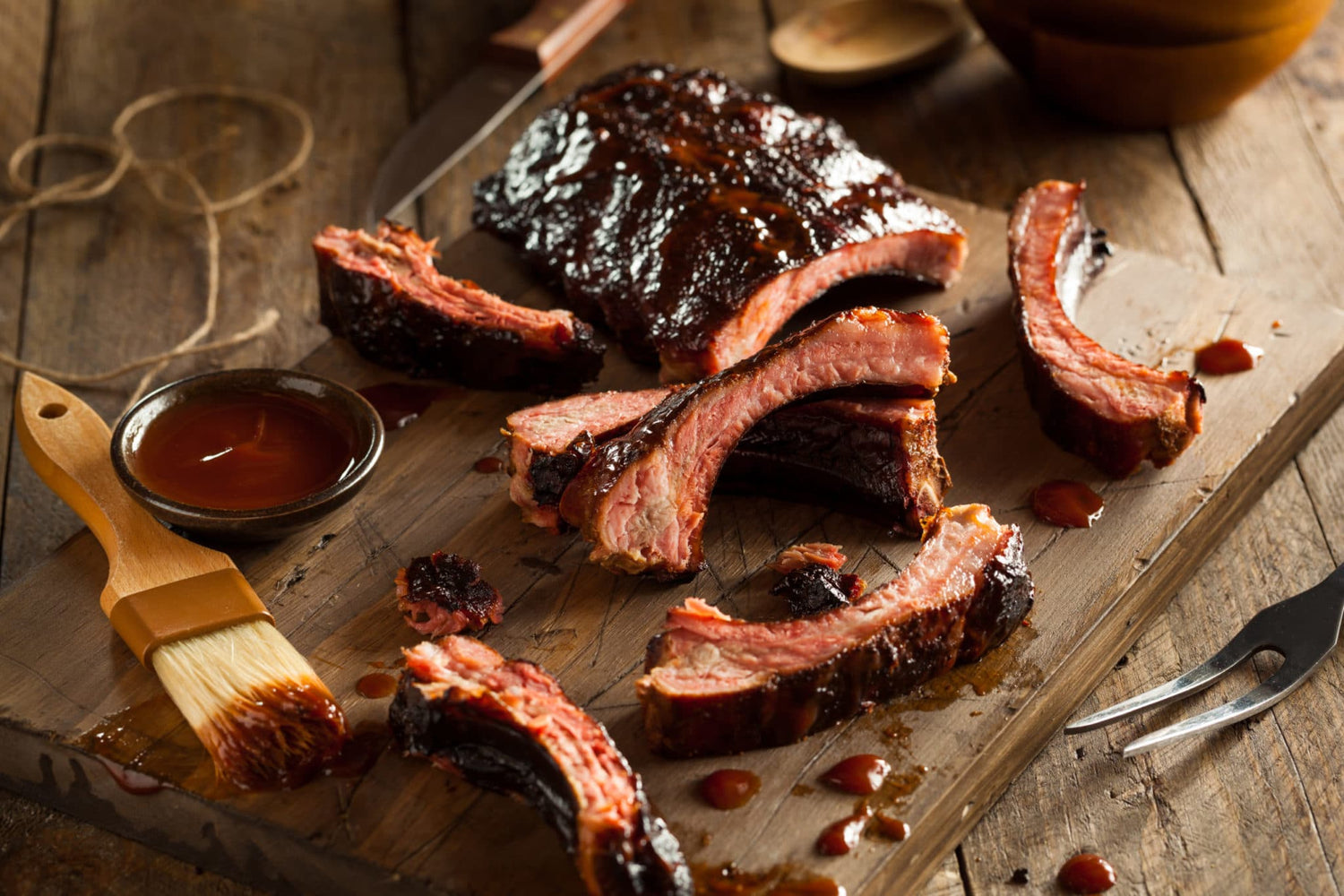 Smoked
Pork Side Spareribs

Recipe



Indulge in the delectable flavours of smoked pork side spare ribs with this enticing recipe. These tender ribs are expertly seasoned, slow-smoked to perfection, and deliver a mouthwatering combination of smoky, juicy, and flavorful meat that will leave you craving for more.
Ingredients
1.5 Kg (3 lb) pork side spareribs
Sweet and Sour Sauce for ribs:
250 Ml (1 c) ketchup
125 Ml (½ c) brown sugar
75 Ml (⅓ c) vinegar
30 Ml (2 tbsp) Worcestershire sauce
1 Medium onion, finely chopped
1 Clove garlic, finely chopped
2 Ml (½ tsp) hot chilli powder (optional)
Preparation
Precook spareribs on the rack over a baking sheet at 180°C (350°F) for one hour.

Prepare sauce by combining all Sweet and Sour ingredients in a saucepan.

Bring to a boil, then reduce heat and simmer to desired consistency.
Smoking Method:
Preheat the Bradley Smoker to approximately 90°C (220°F).

Remove spareribs from the oven and place them on an oiled smoker rack.

Brush both sides of spareribs liberally with Sweet and Sour Sauce.

Using Hickory flavor bisquettes smoke/cook for 2½ to 3 hours or until done.

Remove occasionally to rebaste with Sweet and Sour Sauce.

Cooking time will vary, depending on weather and wind conditions.

Meat should be tender and pull easily away from bones when ready to serve.
To Serve:
Heat the remaining sauce and serve as a dip with ribs, French bread and salad. Be sure to remember finger bowls and lots of napkins!
Hickory
Wood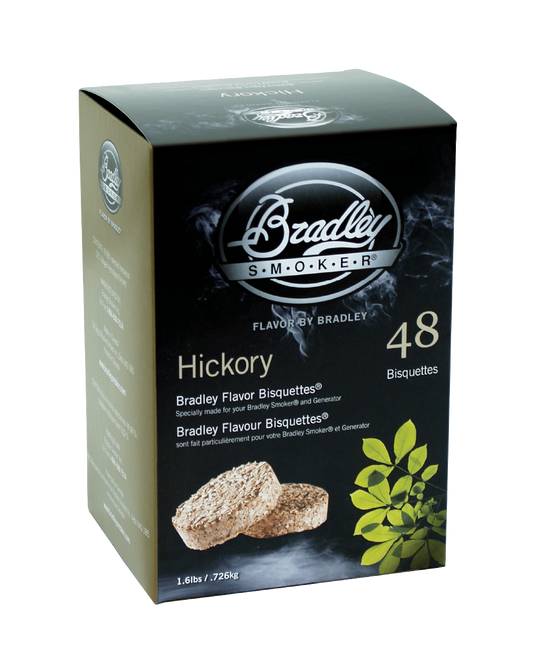 The strong and sweet flavour of Hickory Bisquettes make it one of the more popular woods for smoking, and especially pairs well with poultry, beef, pork, game, water fowl, nuts, and cheese.
Shop Now