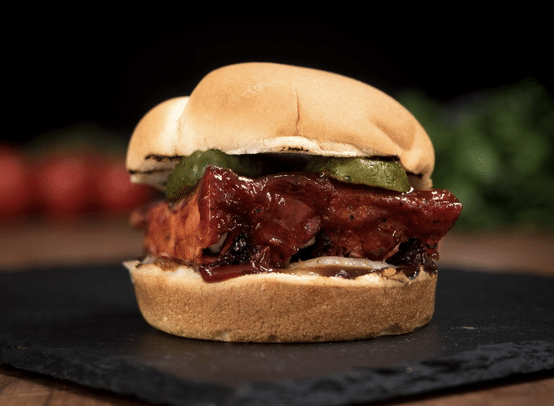 Smoked
Barbecue Rib

Sandwich Recipe



Bust out this seriously impressive smoking recipe at your next outdoor activity! This practical (see: boneless) rib sandwich recipe will tick all your boxes and leave you begging for more.
Ingredients
1 Whole slab of ribs
Barbecue sauce
Olive oil
Salt
Pepper
Garlic powder
Paprika
Blue agave syrup
Dark brown sugar
Brioche buns
Pickles
Ren onions
Optional:
Maple Wood Bisquettes
Preparation
Remove the membrane on your slab and season it with salt, pepper, garlic powder, and paprika.
Place the ribs in your smoker and smoke them at 250°F or 120°C for about 3 hours. Optional: Use maple bisquettes for an additional smoke flavor.
After 3 hours, wrap the slabs tightly with dark brown sugar and blue agave syrup on both sides using foil.
Put the wrapped slabs back on the smoker for another 1.5 hours at 300°F or 150°C.
After 1.5 hours, remove the foil and slather barbecue sauce before putting them back on the smoker for an additional 10 minutes.
Let the ribs rest for an additional 10 minutes before removing the bones.
Serve on a toasted brioche bun with red onions, pickles, and more barbecue sauce.
Recipe By: Miguel's Cooking With Fire
Maple
Wood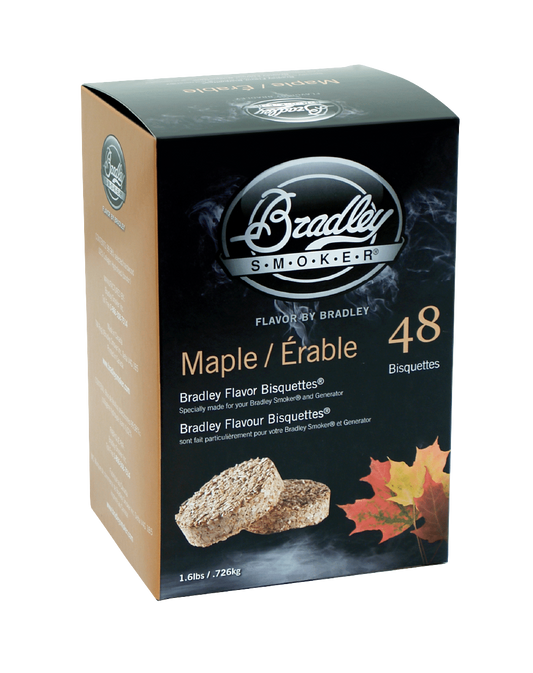 With a mildly smoky, sweet and subtle flavour, Maple Bisquettes are perfect for smoking turkeys, and enhancing the taste of poultry and game birds.
Shop Now