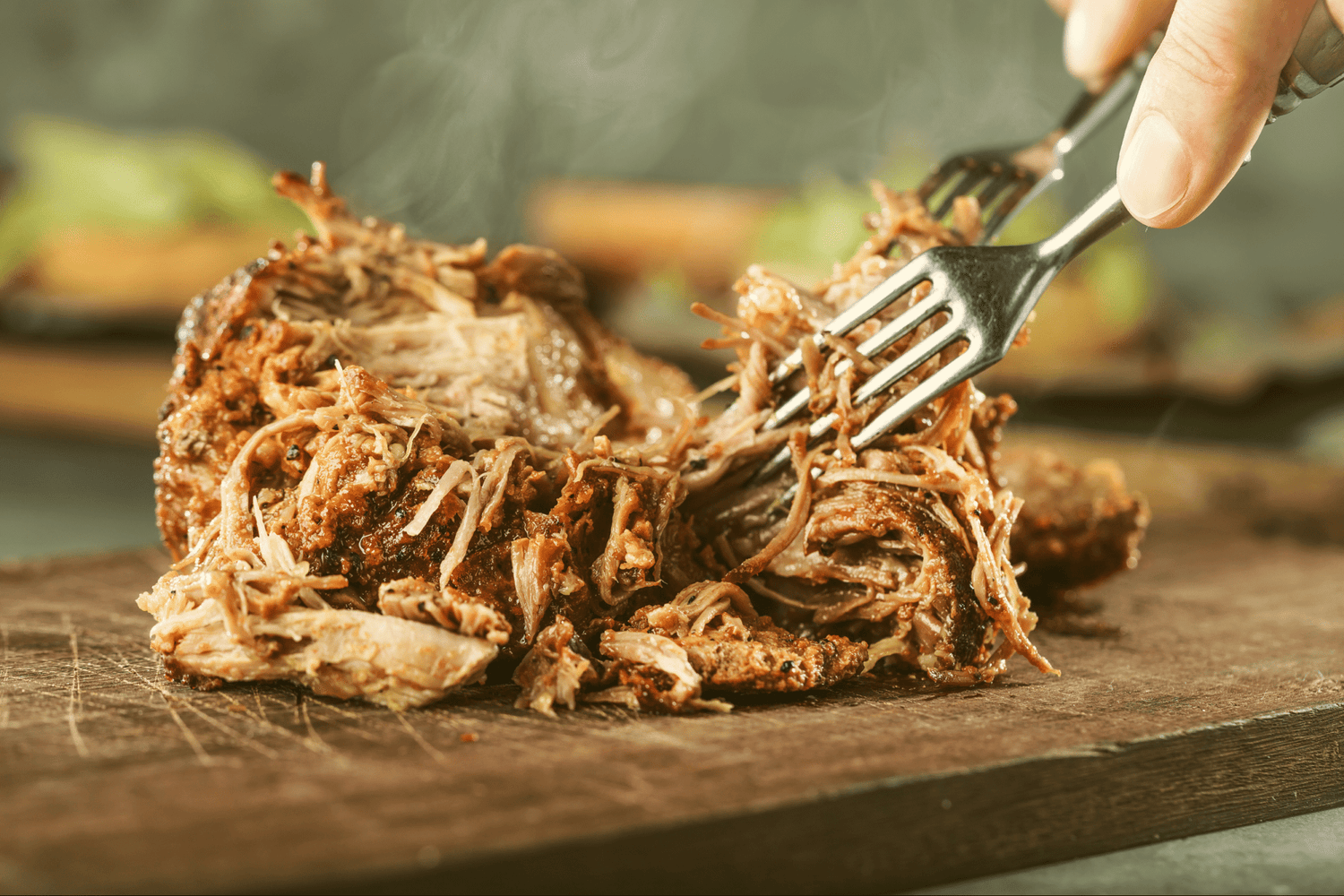 Smoked
Carnitas

Recipe



You can serve carnitas many ways. They can be eaten as a main dish with beans on the side or as the filling in tamales, tacos and burritos or with salsa as a snack.
Ingredients
1 Boneless pork butt 4 to 6 lb (you can use a bone in also)
2 Tbsp Adobo dry seasoning or to taste
½ Tsp Spanish paprika or more to taste
¼ Bunch of fresh cilantro, chopped or 4 tablespoons of dry
Salt/pepper to taste (the adobo does have salt in it)
2 Small cans of green salsa verde
Preparation
Cut the pork into 2″ pieces leaving the fat on.
Put chunks in a glass 9 x 14 pan or foil is OK too.
Add the dry ingredients and 1 can of the salsa verde and toss together.
Place in 225°F preheated smoker and smoke with 1 or 2 pucks of your choice. I used Alder. Don't worry if the pork starts to cook a little.
When done smoking, take pork to kitchen and toss together leaving all the liquid with the pork.
Cover with foil and bake at 300°F for 3 hours. After 1½ hours toss pork, and replace foil (do not drain liquid).
After baking for 3 hours, remove foil toss pork, and bake for 30 minutes more.
The liquid should start to render down.
After the first 30 minutes, toss pork again and return to oven for another 30 minutes until you have some crunchy pork areas. The liquid should be just about gone.
Remove pork chunks from pan and shred with 2 forks. You can add another can of the green salsa verde when the pork is shredded (this is optional).
Serve on large flour tortillas.
Alder
wood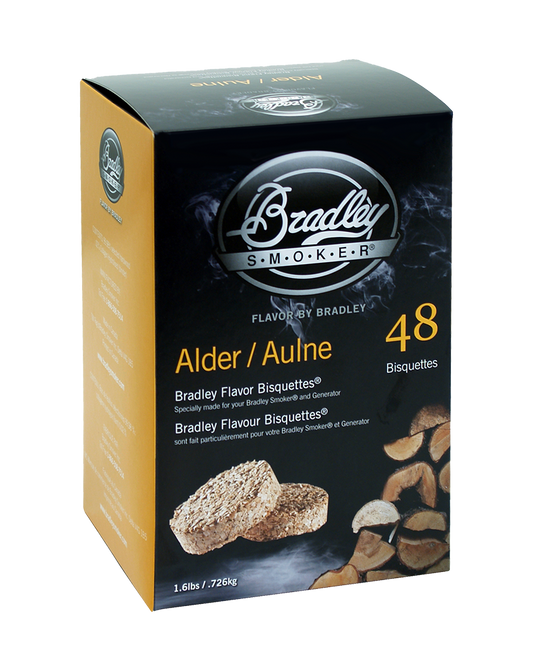 Alder is commonly used for smoked salmon because of its milder flavour. However, thanks to its light, sweet, and musky flavour, it's a smooth smoke flavour perfect for almost any dish.
Shop Now