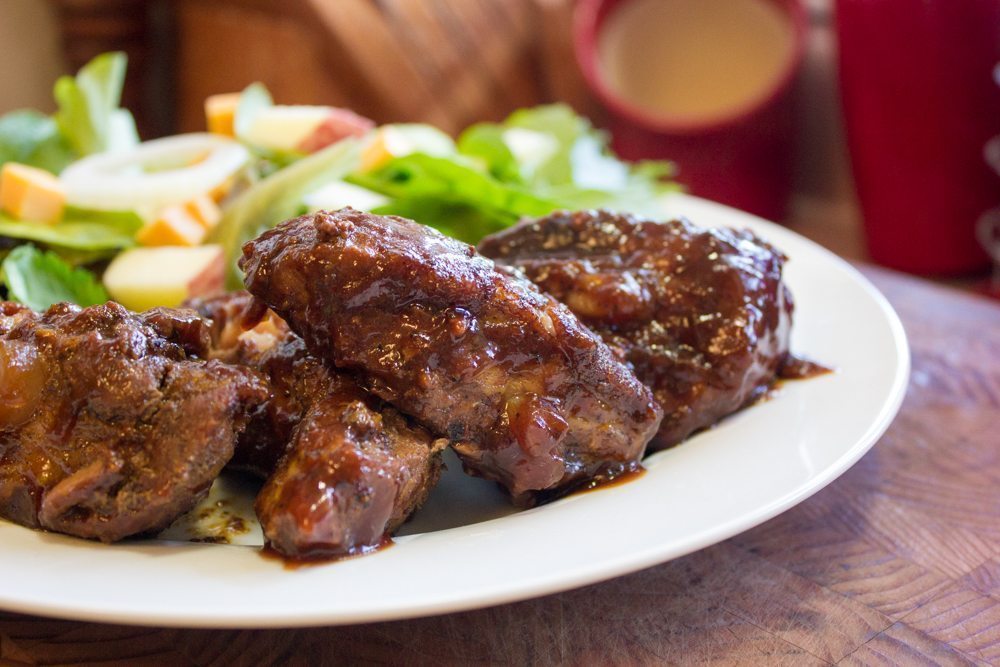 Smoked Chipotle BBQ
Riblets

Recipe



This recipe is for Smoked Chipotle BBQ Riblets. We call riblets the portion you cut off the pork square ribs. Typically, people trim the spare ribs to cut into side ribs or St.Louis cut. Consequently, the riblets become a separate portion. Cut them into individual portions for easier smoking. Then smoke and wrap them in foil with a little beer. Essentially, beer steams the riblets, creating a super tender meat!
Ingredients
2 Lb pork riblets
2 Tbsp paprika
4 Tbsp brown sugar
1 Tbsp salt
1 Tbsp chipotle powder
2 Tsp ground black pepper
1 Tsp ground cumin
1 Tsp ground coriander
½ Cup beer
1½ Cup BBQ sauce
Bradley Flavor Bisquettes – Premium Beer or Whiskey Oak
Preparation
Cut riblets into individual rib portions (about 1 inch thick).
Set smoker to 250°F using Premium Beer Bisquettes or Whiskey Oak Bisquettes.
Make the rub by mixing together the paprika, brown sugar, salt, chipotle powder, black pepper, cumin, and coriander together. Rub the spice mixture all over the riblets. Place the ribs in the smoker and smoke for 2 hours.
Remove the riblets from the smoker and lay them out on aluminum foil. Lift the edges of the foul and pour the beer over the riblets. Close and fold up the foil, ensuring that the beer does not pour out. Place the wrapped riblets back in the smoker and cook for another hour.
Remove the riblets from the smoker and take them out of the aluminum foil.
Toss the riblets in BBQ sauce and serve.
Recipe by: Steve Cylka
Beer
Wood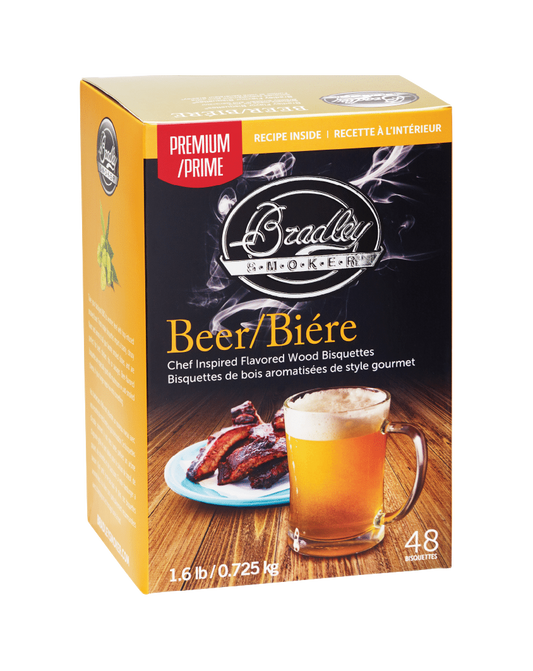 Beer Bisquettes for hop-infused smoked food. Perfect for beef, chicken, ribs or sausage.
Shop Now