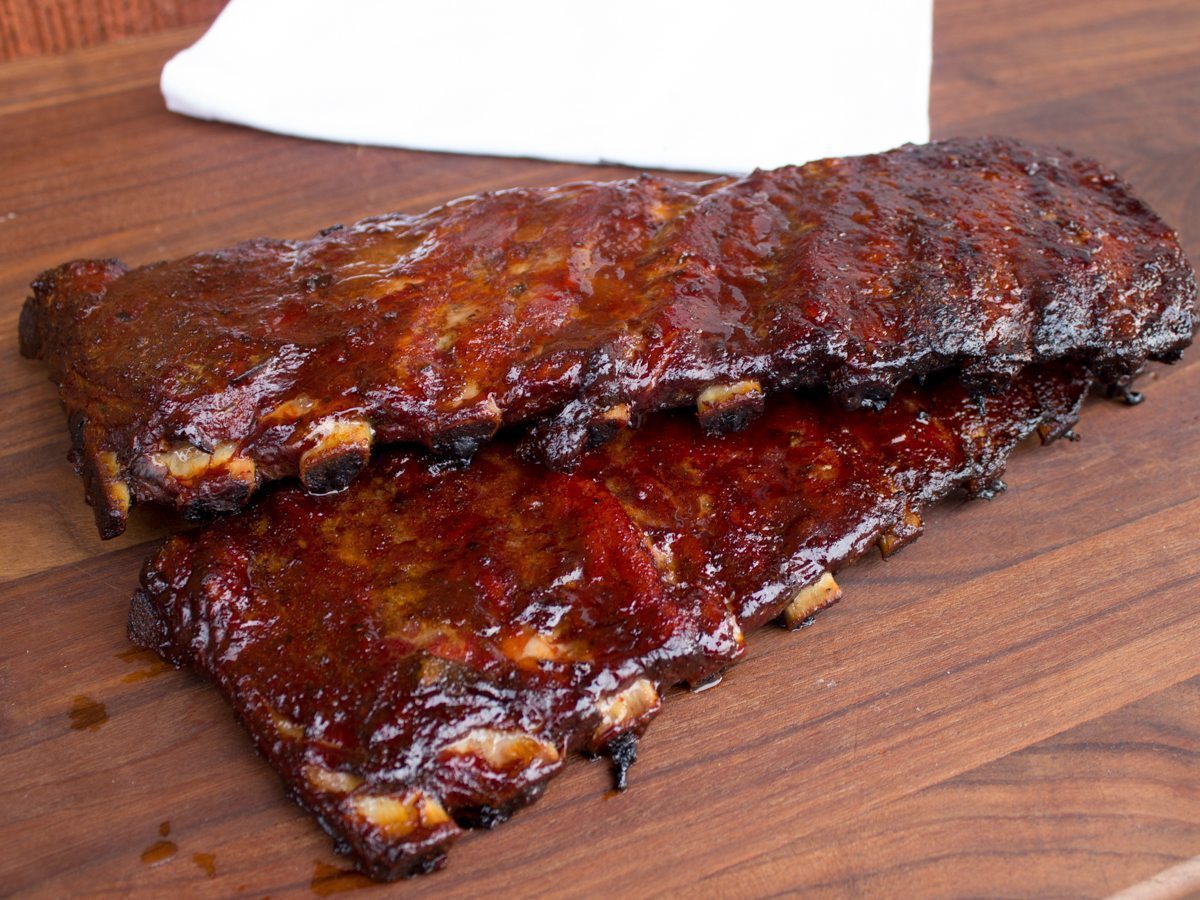 Smoked
Drunken Ribs


Pork Spare Ribs is a tasty cut of meat. But you can double up its flavour by adding beer to the rub. When ready, coat the ribs generously with BBQ sauce and smoke for other 30 minutes.
Ingredients
2 Racks pork spare ribs
1 Can/bottle of your favorite beer
1 Cup packed brown sugar
2 Tsp oregano
½ Tsp thyme
1 Tbsp garlic powder
1 Tbsp paprika
2 Tsp salt
1 Tsp ground black pepper
1 ½ Cups of your favorite BBQ sauce
Bradley Smoker Flavor Bisquettes – Premium Beer Bisquettes
Preparation
Peel the membrane off the back of each rack of ribs.
Make the marinade by mixing together the beer, brown sugar, oregano, thyme, garlic powder, paprika, salt, and black pepper.
Place ribs in a large dish. Pour marinade over the ribs and flip a couple times to ensure they are coated in the marinade. Cover with plastic wrap and place in the fridge. Let the ribs marinate for about 8 hours. Flip the ribs a few times during the marinating time.
Set the smoker to 225°F using Bradley Premium Beer Bisquettes.
Lift the ribs out of the marinade and place on a smoker rack. Place the ribs in the smoker and smoke for 3-4 hours, or until the ribs reach an internal temperature of 160°F.
Generously coat the ribs with BBQ sauce. Place the ribs back in the smoker and smoke for one final hour.
Let them rest for 10 minutes before cutting and serving.
Recipe by: Steve Cylka
Beer
Wood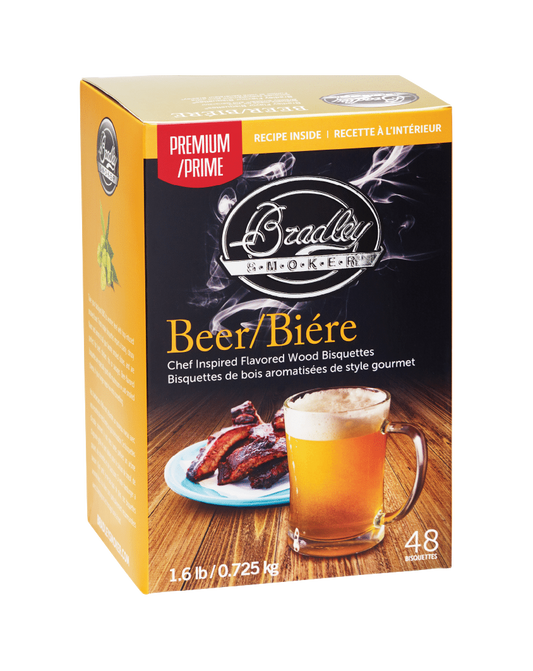 Beer Bisquettes for hop-infused smoked food. Perfect for beef, chicken, ribs or sausage.
Shop Now